According to the US Department of Labor's Bureau of Labor Statistics (BLS), there were more than 192,000 dental hygienists employed in the United States as of May 2013. By 2022, the BLS projects there will be nearly 257,000 dental hygienist jobs, a striking increase of 33 percent.
With such hopeful employment projections, understanding the nature of this profession is a good starting point for those with their sights set on a career in dental hygiene.
SPONSORED LISTINGS
Featured Programs:

Penn Foster's Dental Assistant career diploma program​ will teach you on-the-job skills like dental health procedures, office operations, dentistry terminology use, and more - so you can begin pursuing your career as a Dental Assistant.​
Selected Campus Locations:
Selected Programs: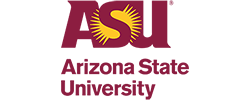 With ASU's Online Bachelor of Science in Applied Biological Sciences – Pre-Dental, you'll be equipped with the knowledge, skills and experience needed to pursue an advanced degree in dentistry or a career in a dental-related field.
Selected Campus Locations:
Dental Hygiene and the Role of the Dental Hygienist
Dental hygiene is recognized as being an integral component of overall physical health. According to the American Dental Hygienists Association (ADHA), dental hygiene is the science and practice of prevention, treatment, and recognition of oral conditions and diseases. The practice of dental hygiene includes diagnosis, assessment, evaluation, planning, implementation, and finally, documentation.
Find Dental Hygienist Career Info by State
Dental hygienists are primary care oral healthcare professionals that have graduated from dental hygiene programs are met qualifications for state-licensure. The goal of a dental hygienist is to provide the following services as a way to support and promote optimum oral health:
Education
Assessment
Research
Administrative
Diagnostic
Preventive
Therapeutic
Dental hygienist jobs involve working in partnership with licensed dentists, each lending their unique professional expertise to support the dental health of patients. The ADHA recognizes the distinct roles of dental hygienists and dentists as complimenting and augmenting one another in a co-therapist environment.
As such, dental hygienists are recognized as experts in their field, and are therefore often responsible for making clinical dental hygiene decisions and for planning, implementing, and evaluating dental hygiene in an overall care plan.
According to the ADHA, dental hygienists:
Use scientific evidence to make oral healthcare decisions
Respect the values, beliefs, and cultures of the individuals/groups/communities they serve
Provide opportunities for dialogue with patients, thereby allowing patients to make informed care decisions
Ensure that ethical and legal issues are addressed at all times
Are bound by the ethical provisions of the American Dental Hygienists Association
The Job Description for Dental Hygienists
Dental hygienists are valued members of the dental healthcare team that possess the knowledge, skills, and professional responsibility to promote oral health and oral health protection strategies for the patients they serve.
Although each state has its own definition of the role the dental hygienist plays, the job duties of these oral health professionals virtually always includes:
Administering local and sustained release antimicrobial agents
Administering pain control agents (local anesthesia and nitrous oxide)
Applying preventive agents to the teeth, such as fluorides and sealants
Counseling and coordinating tobacco cessation programs
Dental and periodontal charting
Developing a dental hygiene diagnosis
Evaluating oral health/disease
Oral cancer screening
Perform oral healthcare and risk assessments
Performing dental examinations
Processing and interpreting dental x-rays
Providing patient education on individualized self-care oral hygiene programs
Providing patient education on the importance of good nutrition
Removing plaque and soft and hard deposits (calculus) from teeth and above and below the gum line
Reviewing a patient's health history
Taking and recording vital signs
Practice Standards in Clinical Dental Hygiene
The AHDA Standards of Clinical Dental Hygiene Practice document is designed to guide the practice of dental hygiene and the care provided by the dental hygienist. Dental hygienists are accountable to the standards set by all applicable federal and state laws and regulations that guide professional practice.
There are a number of components involved in the dental hygiene process of care, which involves providing a framework that allows the needs of the patient to be met and identifying the factors of a condition and how it can be reduced, eliminated, or prevented by the dental hygienist:
Assessment: Involves the systematic collection, documentation, and analysis of the oral and general health status of the patient through a thorough, individualized assessment; a variety of methods may be used, including diagnostic tools and instruments
Dental hygiene diagnosis: Involves identifying an individual's attitudes, health behaviors, and oral health care needs; requires evidence-based critical analysis and interpretation of assessments and provides the basis for the dental hygiene care plan
Planning: Involves establishing goals and outcomes based on patient needs, values, expectations, and current scientific evidence, then integrating the dental hygiene treatment plan into the overall dental treatment plan
Implementation: Involves the delivery of dental hygiene while minimizing risk and optimizing oral health
Evaluation: Involves measuring the extent to which the patient has achieved the goals in the dental hygiene care plan; care is continued, discontinued, or modified based on ongoing reassessments and diagnoses
Documentation: Involves completing and recording all collected data and other relevant information regarding patient care and treatment