Dental hygienists in North Carolina are licensed by the North Carolina State Board of Dental Examiners to practice in the state, which allows them to perform tasks such as cleanings, examinations to find signs of oral diseases, and educating patients on oral hygiene, among many other duties.
North Carolina's Labor and Economic Analysis Division reported that a total of 5,990 dental hygienists were licensed in the State as of 2013, and expects the number of jobs to increase considerably in the coming years as more state residents gain access to dental insurance and place a greater level of importance on dental hygiene.
SPONSORED LISTINGS
Featured Programs:

Penn Foster's Dental Assistant career diploma program​ will teach you on-the-job skills like dental health procedures, office operations, dentistry terminology use, and more - so you can begin pursuing your career as a Dental Assistant.​
Selected Campus Locations:
Selected Programs: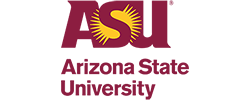 With ASU's Online Bachelor of Science in Applied Biological Sciences – Pre-Dental, you'll be equipped with the knowledge, skills and experience needed to pursue an advanced degree in dentistry or a career in a dental-related field.
Selected Campus Locations:
If you want to become a licensed dental hygienist in North Carolina, you must complete the following steps, as required by the Board:
---
Step 1. Complete an Accredited Dental Hygiene Program
The first step to becoming a licensed dental hygienist in North Carolina is graduating from a dental hygiene program that has been approved by the Board. Although not expressly required in North Carolina, many candidates for dental hygienist licensure complete a dental hygiene program that has been accredited by the American Dental Association's (ADA) Commission on Dental Accreditation (CODA).
Dental hygienist programs are designed to prepare you to sit for the National Board Dental Hygiene Examination and the Council of Interstate Testing Agencies (CITA) regional examination, as they contain a broad curriculum in the general sciences, the dental sciences, and in dental hygiene.
About 80 percent of all dental hygiene programs end in a clinical rotation, which further prepares you to begin work as an entry-level dental hygienist in North Carolina.
The minimum requirement for licensure in North Carolina is an associate's degree, although dental hygiene programs are also available at the bachelor's level. A bachelor's degree may provide you with additional education and training in advanced dental hygiene services and may also include business and administration courses.
There are currently 13 CODA-accredited dental hygiene programs in North Carolina. Online dental hygiene schools also offer programs that allow you to achieve a degree in dental hygiene on a more flexible schedule.
---
Step 2. Pass the National Board Dental Hygiene Examination
North Carolina, like all other U.S. jurisdictions, uses the Joint Commission on National Dental Examinations' (JCNDE) National Board Dental Hygiene Examination (NBDHE) to assess a candidate's knowledge in dental hygiene. The JCNDE recognizes individuals who passed the NBDHE to have achieved a level of judgment, skill, and knowledge to practice dental hygiene in a safe and responsible manner.
You must apply with JCNDE to take the examination. Once you have qualified to take the exam through JCNDE, you may schedule your examination at one of the many Pearson VUE testing centers throughout the U.S.
In North Carolina, you may take the examination at one of the Pearson VUE testing centers located in: Durham, Raleigh, Winston-Salem, Greenville, Charlotte, and Wilmington.
---
Step 3. Take and Pass the Required Regional Clinical Examination
In addition to taking and passing the National Board examination, you must also take and pass a clinical examination to achieve licensure as a dental hygienist in North Carolina. Although there are a number of regional testing agencies that offer clinical examinations in dental hygiene, the only testing agency accepted by the Board for licensure in North Carolina is the Council of Interstate Testing Agencies (CITA).
You must register to take the examination through CITA, although the Board provides additional information about taking the examination here.
---
Step 4. Apply for a Dental Hygiene License in North Carolina
You must complete the Application for Dental Hygiene Licensure and:
Enclose a license fee of $75 (made payable to the NC State Board of Dental Examiners)
Enclose your National Board scores (only acceptable if they are received in a National Board office envelope); contact the board at 312-440-2678 to receive your scorecard
Enclose your high school (or equivalency) transcripts
Enclose your official transcripts from your dental hygiene school (must be in a sealed school envelope or sent directly from your school's registrar office to the Board)
Enclose one, passport-size photograph (must be glued to the application form)
Enclose a signed release form and a completed Fingerprint Record Card (take attached forms to local law enforcement for the completion of LiveScan)
You can contact the Board office with any questions regarding the application process at 919-678-8223 or at info@ncdentalboard.org.
---
Step 5. Maintain your Dental Hygienist License in North Carolina
To keep your license current in North Carolina, you must complete at least 6 hours of continuing education every year (January to December). You are not, however, required to complete any continuing education the first year of your license.
In addition to the completion of the required continuing education hours, you are required to maintain a current CPR certification.
You may obtain any or all of your continuing education courses through correspondence courses, provided they provide post-tests and certificates of completion. However, all courses must be directly related to patient care.
You can renew your dental hygiene license online in North Carolina. The cost of renewal is $106.