The Bureau of Labor Statistics indicates that as of 2013, Nevada is among the top paying states for dental hygienists, with an average annual salary of $85,850. The Nevada Workforce Informer Research and Analysis Report of 2012 shows job growth projections for the field of dental hygiene is expected to be 15.5% during the current ten-year period ending 2022.
The Nevada State Board of Dental Examiners establishes and maintains licensing standards and requirements for all professions within the field of dental health.
SPONSORED LISTINGS
Featured Programs:

Penn Foster's Dental Assistant career diploma program​ will teach you on-the-job skills like dental health procedures, office operations, dentistry terminology use, and more - so you can begin pursuing your career as a Dental Assistant.​
Selected Campus Locations:
Selected Programs: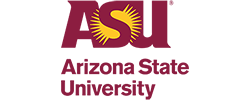 With ASU's Online Bachelor of Science in Applied Biological Sciences – Pre-Dental, you'll be equipped with the knowledge, skills and experience needed to pursue an advanced degree in dentistry or a career in a dental-related field.
Selected Campus Locations:
Follow these four steps to become a licensed dental hygienist in Nevada:
---
Step 1. Graduate from an Accredited School
The Commission on Dental Accreditation (CODA) is the official accreditation organization recognized in the United States. In order to apply for licensure in Nevada, you must graduate from a CODA-accredited dental hygiene school.
There are two (2) CODA-accredited dental hygiene schools in Nevada, which offer both associate's and bachelor's degrees.
At both levels, these programs will include courses such as:
Public Health and Special Populations
Teaching Concepts for the Oral Health Professional
Dental Public Health Administration
Oral Epidemiology and Biostatistics
Advanced Education Concepts
Future Directions in Dental Hygiene
Research Methodology
Professional Ethics
Clinicals
Although dental hygienist licensing requirements in Nevada only stipulate a two (2) year degree (associate-level), attaining a bachelor's degree may give you access to more job opportunities and a higher earning potential.
---
Step 2. Pass National and Clinical Exams
Before you start your application for licensure, you will need official scores from the national and clinical exams. After you apply for licensure, you will receive instructions to take the online Jurisprudence exam.
National Exam
National Board Dental Hygiene Examination (NBDHE) is administered by the Joint Commission on National Dental Examinations. You must take and pass this national exam, submitting your passing scores to the Nevada Board for licensure. To be eligible, you must be enrolled in or graduation from a CODA-accredited dental hygienist school.
How to Apply for National Examination:
Read and Agree to NBDHE Guide
Register for DENTPIN
Apply for the NBDHE Examination
Schedule a Time, Date, and Location for Exam
Scheduling instructions will be sent to you in the mail or through email after your application is received. Pearson VUE is a testing center for the NBDHE exam, and venues in or near Nevada are located in the following cities—
Reno, Nevada
Las Vegan, Nevada
Fresno, California
Visalia, California
Roseville, California
Sacramento, California
Draper, Utah
Bountiful, Utah
Ogden, Utah
You must pass this exam with a score of 75% or more.
Clinical Exams
Within the five (5) years immediately preceding your application for licensure, you must complete a clinical exam, which tests your ability to perform clinical procedures in clinical settings.
The state of Nevada will accept either the American Dental Hygiene Licensing Exam (ADEX) exam, administered by the Southern Regional Testing Agency (SRTA) or the Commission on Dental Competency Assessments (CDCA), or Western Region Examining Board (WREB) clinical exam.
American Dental Hygiene Licensing Exam
The American Dental Hygiene Licensing Examination (ADEX) is a uniform exam for dental hygienists that is administered by two testing agencies—SRTA and CDCA.
Western Region Examining Board
Western Region Examining Board (WREB)— WREB offers both a dental hygiene clinical exam and a local anesthesia exam. To take the exam, complete the application process and submit appropriate fee.
Jurisprudence Exam
After your full application has been accepted and approved by the Board, you will be send information to take the online Jurisprudence exam, which will focus on dental laws and regulations in the state of Nevada.
---
Step 3. Submit Application to Nevada State Board
You must finally apply for licensure from the Nevada State Board. In order to apply for licensure, you must simply follow the following steps—
Submit Application
If you have taken the WREB or ADEX exams, you will submit a $600 exam fee
Submit Current Photo
Send Official transcripts from Dental Hygiene school
Submit Official National Board Scores
Submit National Practitioners Data Bank (NPDB) Self Query Report
Pass online Jurisprudence Exam
Complete Background Check
All of these materials may be submitted to the Board at the following address:
The Nevada State Board of Dental Examiners
6010 S. Rainbow Blvd. Bldg A. Ste. 1
Las Vegas, NV 89118
---
Step 4. Complete Continuing Education to Renew Licensure
Every two (2) years on even years, your licensure will expire, and you will need to renew the licensure. You may do so either online or through paper forms.
To renew your licensure, you must do the following—
Submit Renewal Application
Submit $300 Fee
Provide Current CPR Certification
Sign Affidavit
Indicate Total Continuing Education (CE) Credits
You must complete at least thirty (30) hours of continuing education in each renewal period (two (2) years) in order to renew your license. CE credit hours may not rollover to the next renewal cycle. CE credits must be approved by the Board or an approving organization, including:
American Dental Association Continuing Education Recognition Program (ADA CERP)
Academy of General Dentistry Program Approval for Continuing Education (AGD PACE)
Approved subjects for continuing education are included, but not limited to, the following:
Clinical Subjects
Dental and Medical Health
Preventative Services
Dental Diagnosis
Treatment Planning
Clinical Procedures
Restorative Oral Health
Dental Practice Organization and Management
Patient Management Skills
Methods of Health Care Delivery
Teaching Methodology
Annually, at least two (2) hours of CE must be dedicated to Infection Control.
Along with the normal continuing education hours, you must complete a mandated four (4) hour CR course on terrorism, and you must have this course on file that you have completed it.