With an average annual salary at $67,910, the Bureau of Labor Statistics reports that dental hygienists in Montana earn some of the highest incomes in the field when compared to their counterparts nationwide.
The Montana Board of Dentistry is the state agency responsible for establishing and maintaining all rules, regulations, and licensure standards related to the field of dentistry in the state.
SPONSORED LISTINGS
Featured Programs:

Penn Foster's Dental Assistant career diploma program​ will teach you on-the-job skills like dental health procedures, office operations, dentistry terminology use, and more - so you can begin pursuing your career as a Dental Assistant.​
Selected Campus Locations:
Selected Programs: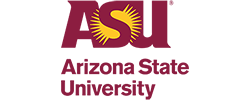 With ASU's Online Bachelor of Science in Applied Biological Sciences – Pre-Dental, you'll be equipped with the knowledge, skills and experience needed to pursue an advanced degree in dentistry or a career in a dental-related field.
Selected Campus Locations:
To become a licensed dental hygienist in Montana, follow these steps:
---
Step 1. Earn a Dental Hygiene Degree Form a CODA-accredited School
The American Dental Association (ADA) Commission on Dental Accreditation (CODA) is the only agency authorized to accredit schools offering programs related to the field of dentistry.
The CODA-accredited dental hygiene school in Montana offers an Associate of Applied Science in Dental Hygiene, which will prepare you to take and pass the National Board Dental Hygiene Examination.
Accredited programs are designed to prepare you to perform the following duties:
Assess patients' oral healthcare needs
Investigate and analyze health history
Organize dental charting, oral cancer screening, evaluation of gum disease
Expose, process, and interpret radiographs
Administer local anesthetic and/or nitrous oxide
Educate patients and community concerning oral health
Remove plaque and calculus
Apply cavity-preventive agents to teeth
Counsel patients on the importance of good nutrition
---
Step 2. Take Examinations
When applying for licensure, you will need to submit scores from the national and clinical exams. After your licensure application has been processed, you will take the Montana State Law Jurisprudence exam.
National Examination
You may not apply for licensure until you have taken and passed the National Board Dental Hygiene Examination (NBDHE), which is given by the Joint Commission on National Dental Examinations.
Apply for the NBDHE exam by completing the following steps:
Read the NBDHE Guide
Register for DENTPIN number
Apply for the exam
Schedule a Time, Date, and Location
After your application has been processed, you will receive through mail or email instructions to schedule the exam. Pearson VUE is a testing center for the exam, and exam sites in or near Montana may be found here:
Helena, Montana
Billings, Montana
Spokane Valley, Washington
Calgary, Alberta, Canada
Casper, Wyoming
Boise, Idaho
Ogden, Utah
Saskatoon, Saskatchewan, Canada
Bountiful, Utah
Draper, Utah
Clinical Examinations
For clinical examination, which tests your ability to perform clinical procedures in a clinical setting, the state of Montana will accept any of the following testing service exams, as long as you have passed it within the previous five (5) years before submitting an application for licensure.
If you wish to take the ADEX exam through any of these providers, you must pass ALL sections of the exam for it to count toward your application for licensure.
Jurisprudence Examination
The Montana Jurisprudence Exam is an exam covering state dental laws. Instructions for taking the exam will be sent to you after your full application has been submitted, and you must pass the exam with a 75% score or higher before you are eligible to receive your licensure.
This exam is open-book, and you may use the online copy of Montana laws for study. There is an $85 fee to take this exam.
---
Step 3. Submit Application to Montana Board
If you have never received licensure before, you will apply for licensure based on taking the national and clinical exams. If you have been licensed before, you need a minimum of 1000 hours of practice over the previous two (2) years before applying to apply for licensure based on your credentials.
To apply for licensure based on examinations, complete these steps:
Complete Application
Submit $100 Application Fee
Submit $85 Jurisprudence Exam Fee
Submit Proof of Graduation from CODA-accredited dental hygiene school (diploma and transcripts)
Submit National Board Scores
Submit Clinical Exam Scores
Provide Current CPR Certification
Submit National practitioner Data Bank (NPDB) self-query
Two reference letters for moral character
Pass the Montana Jurisprudence Exam
You may submit all materials, if not online, to the Montana Board of Dentistry at:
Montana Board of Dentistry
PO Box 200513
(301 South Park, 4th Floor)
Helena, Montana 59620
Additional Permits
Along with your licensure application, you will have the opportunity to apply for the Limited Access and/or Local Anesthesia permit. To apply for the Limited Access permit, you must do the following:
Certify active practice for 2,400 clinical hours over the last three (3) years, or a total of 3,000 hours with at least 350 hours in the past two (2) years
Provide Current Liability Insurance
Complete twelve (12) additional continuing education credits for each renewal cycle
Submit $50 permit fee
Instead of, or along with, the Limited Access permit, you may apply for the Local Anesthesia permit as long as you have completed the following steps:
Passed WREB Local Anesthetic Exam
Verify that you have practiced local anesthetic administration within the last five (5) years
Submit $20 permit fee
---
Step 4. Complete Continuing Education
The renewal cycle for dental hygienists in Montana is a three (3)-year cycle. Within those three (3) years, dental hygienists must complete thirty-six (36) continuing education (CE) credit hours in order to apply for licensure renewal. One CE credit hour is determined as on hour of coursework or lecture.
CE courses must be directly related to professional competence, and they may include, but are not limited to, the following subject areas:
Oral Surgery
Oral Pathology
Preventative Dentistry
Orthodontics
Clinical Patient Management
Pedodontics
Oral Biology
Periodontics
Prosthodontics
Dental Materials
Implantology
Radiology
Infection Control
Endodontics
Management of Dental and Medical Emergencies
Practice Management
Prohibited continuing education courses include, but are not limited to the following:
Self-help courses
Psychology
Personal Development
Transactional Analysis
Legislative/Political courses
Basic Science courses
Basic Life Support/CPR
You must keep a record of your completed continuing education courses, which should be available to the Board upon request.
Association Opportunity for Dental Hygienists in Montana
The Montana Dental Hygienists' Association is an association which is part of the American Dental Hygienists' Association (ADHA). The local components of the association may be found in the following Montana cities:
Billings
Butte
Helena
Bozeman
Kalispell
Missoula
Great Falls
The association offers dental hygienists access to networking opportunities, employment opportunities, events, and continuing education.