The South Carolina Board of Dentistry, an agency that operates under the South Carolina Department of Labor, Licensing, and Regulation; is responsible for issuing licenses to dental hygienists in the state.
Candidates must meet several requirements to be eligible for dental hygienist licensure in South Carolina:
There are approximately 2,340 dental hygienists working throughout South Carolina. State law strictly defines the role of dental hygienists in terms of what these professionals can and cannot do in the state.
Dental hygienists are permitted to do the following under the general supervision of a dentist:
Perform preventative dental services that are not within the scope of a dentist
Apply topical fluoride, sealants, and oral prophylaxis
Provide oral hygiene instruction and counseling
Perform oral screenings
Provide dietary and nutrition counseling without prior authorization
Dental hygienists may not:
Perform dental exams, diagnoses, or conduct treatment planning
Perform surgical procedures or cut hard or soft tissues
Perform prosthetic, restorative, or orthodontic procedures
Make corrections of malformed teeth
Make impressions or jaw relation records
---
Step 1. Graduate from an Approved Dental Hygienist School
To be eligible for a dental hygienist license from the South Carolina Board of Dentistry, you must graduate from a dental hygiene school that is accredited by the American Dental Association's Commission on Dental Accreditation (CODA).
There are six such dental hygiene education programs in South Carolina, located in:
Charleston
Columbia
Florence
Greenville
Myrtle Beach
Rock Hill
SPONSORED LISTINGS
Featured Programs:

Penn Foster's Dental Assistant career diploma program​ will teach you on-the-job skills like dental health procedures, office operations, dentistry terminology use, and more - so you can begin pursuing your career as a Dental Assistant.​
Selected Campus Locations:
Selected Programs: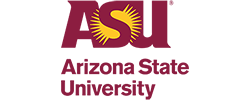 With ASU's Online Bachelor of Science in Applied Biological Sciences – Pre-Dental, you'll be equipped with the knowledge, skills and experience needed to pursue an advanced degree in dentistry or a career in a dental-related field.
Selected Campus Locations:
As part of the education program, aspiring dental hygienists will study subjects including:
Anatomy and physiology
Chemistry: general, organic, and biological
Principles of dental hygiene
Tooth morphology
Head and neck anatomy
Dental and medical emergencies
Dental radiology
Dental pharmacology
Oral pathology
Dental health and nutrition
Public health dentistry
Clinical dental hygiene
The base requirement for licensure is an associate's degree in dental hygiene, though bachelor's programs are also available.
---
Step 2. Pass the Required Written Examinations
National Board Dental Hygiene Examination (NBDHE)
You can apply online to take the NBDHE, which is administered by the ADA-affiliated Joint Commission on National Dental Examinations (JCNDE). Students are eligible for this exam once the director of their CODA-approved dental hygienist academic program has certified their preparedness.
There are approximately 350 questions on the NBDHE, divided into two main categories:
Discipline of Dental Hygiene:
Scientific basis for dental hygiene practice

Anatomic sciences
Physiology
Microbiology and immunology

Community research and health principles

Community program participation
Understanding statistical concepts and applying research results
Disease prevention and health promotion

Provision of clinical dental hygiene services

Interpreting and obtaining radiographs
Managing and planning dental hygiene care
Assessment of patient characteristics
Case-Based Theoretical Scenarios of Dental Hygiene:
Professional responsibility
Assessment of patient characteristics
Supportive treatment service
Interpreting and obtaining radiographs
Use of preventive agents
Managing and planning dental hygiene care
Performance of periodontal procedures
The NBDHE can be taken at three Pearson VUE testing centers in South Carolina, located in the cities of:
Columbia
North Charleston
Greenville
South Carolina online Jurisprudence Examination
The Jurisprudence Exam is an online, open-book test that may be taken at any time, and as many times as is necessary to pass. The Jurisprudence Exam covers the statutes and regulations of the South Carolina Board of Dentistry.
After submitting an initial application for licensure, prospective dental hygienists will be emailed instructions on how to take this exam.
---
Step 3. Pass a Clinical Exam
The Board of Dentistry accepts two different clinical exams to fulfill this requirement:
Southern Regional Testing Agency's (SRTA) Dental Hygiene Licensure Examination
This Dental Hygiene Licensure Examination evaluates a prospective dental hygienist's clinical judgment and performance. You can apply online for this examination, which consists of five clinical elements:
Presentation of a selection of teeth that meets required criteria
Presentation of radiographs that are of adequate quality
Detection of all types of dental calculus plus recognition of when a surface is free of calculus
Completion of a partial oral prophylaxis while preserving the health of surrounding tissue
Completion of a partial periodontal assessment through the measurement of periodontal pocket depths
American Dental Hygiene Licensing Examination (ADHLEX)
The South Carolina Board of Dentistry recognizes this examination as it is offered through two agencies:
The basic components of this exam include the following:
Extra and intra-oral evaluation
Periodontal probing
Supragingival deposit removal
Subgingival and scaling calculus removal
---
Step 4. Consider Optional Dental Hygienist Certifications
As a dental hygienist, you also have the option to obtain two additional certifications:
Nitrous Oxide Monitoring Certification
This certification is available for dental hygienists who can meet the following requirements:
Hold a current CPR certification
Complete an approved course in nitrous oxide monitoring or hold a similar certification from a different state
Pass the South Carolina State Board Nitrous Oxide Monitoring Examination
Administer Local Infiltration Anesthesia Certification
This certification is available for dental hygienists who can meet these requirements:
Hold a current CPR certification
Pass an approved course in local infiltration anesthesia or already hold a similar certification issued by another state
Pass the Infiltration Anesthesia Certification Examination, offered four times per year
This certification must be renewed every two years.
---
Step 5. Apply for a Dental Hygienist License with the South Carolina Board
of Dentistry
Once you have fulfilled the education and exam requirements you will be prepared to submit an Application for a License to Practice Dental Hygiene. The following materials must be submitted along with a completed application to the South Carolina Board of Dentistry in Columbia:
$150 application fee
Official academic transcripts from the candidate's dental hygienist program
Verification of Licensure form, if a candidate is licensed in a different state
National Board Dental Hygiene Examination score report, mailed directly by the JCNDE
Exam results from the clinical test, if the candidate is not already a licensed dental hygienist in a different state
Personal history responses regarding prior unethical or criminal behavior
Three letters of recommendation from licensed dentists
Proof of current CPR certification and recent education regarding infection control
It can take between three and six weeks for an application to be approved. Upon receiving a license you will be able to apply for dental hygienist jobs in South Carolina.
Eligible dental hygienists can also submit the following applications to the state's Board of Dentistry:
---
Step 6. Meet the Renewal Requirements for a Dental Hygienist License in
South Carolina
Dental hygienists must complete at least 14 hours of continuing education during each two-year period of license validity. This should be in areas that relate to the dental hygienist job description, such as:
Medical and scientific subjects
Technical and clinical subjects
CPR, nutrition, and diet
Dental radiology
Infection control and risk management
Board-approved providers of continuing education include:
Academy of General Dentistry
American Dental Association
American Dental Hygienists' Association
National Association of Dental Laboratories
American Dental Assistants' Association
Dental hygienists must also renew their CPR certification once every three years.
Candidates who have met these qualifications will be eligible to complete a Renewal Application, that includes the option to renew an Anesthesia Certificate.
For more information about this professional field, prospective dental hygienists can check with organizations such as the South Carolina Dental Hygiene Association.