State law requires all dental hygienists to be licensed by the South Dakota State Board of Dentistry. To become eligible for dental assistant licensure in South Dakota you will need to complete these steps:
---
Step 1. Graduate from an Approved Dental Hygienist School
The South Dakota State Board of Dentistry will only grant a dental hygienist license to new candidates who have graduated from an approved associate's degree program. Dental hygienist schools in South Dakota that have been approved by the Commission on Dental Accreditation (CODA) are the only programs recognized by the South Dakota Board of Dentistry.
There is one such dental hygiene school located in Vermillion, with additional CODA-approved programs located in neighboring states.
SPONSORED LISTINGS
Featured Programs:

Penn Foster's Dental Assistant career diploma program​ will teach you on-the-job skills like dental health procedures, office operations, dentistry terminology use, and more - so you can begin pursuing your career as a Dental Assistant.​
Selected Campus Locations:
Selected Programs: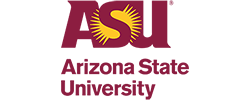 With ASU's Online Bachelor of Science in Applied Biological Sciences – Pre-Dental, you'll be equipped with the knowledge, skills and experience needed to pursue an advanced degree in dentistry or a career in a dental-related field.
Selected Campus Locations:
As you prepare to undertake an approved course of study in dental hygiene, you can expect to take courses that include:
Medical and dental emergencies
Dental embryology
Clinical skill development
Principles of radiography
Histology and oral pathology
Pharmacology
Nitrous oxide sedation
Dental materials
Oral local anesthetic
Nutrition
Periodontics
Ethics and jurisprudence
Dental health and community education
Dental hygienist practicum
---
Step 2. Pass the National Board Dental Hygiene Examination (NBDHE)
Candidates who are enrolled in, or graduate from, a CODA-accredited dental hygiene education program are eligible to take the National Board Dental Hygiene Examination (NBDHE), which is administered in cooperation with the American Dental Association through the Joint Commission on National Dental Examinations (JCNDE).
You can register for the NBDHE online, which is offered at a testing center in Sioux Falls as well as at locations in neighboring states. The exam is comprised of approximately 350 items that cover the theory and clinical practice relating to the following subjects:
Scientific basis for dental hygiene practice
Community research and health principles
Provision of clinical dental hygiene services
Professional responsibility
Assessment of patient characteristics
Supportive treatment service
Interpreting and obtaining radiographs
Use of preventive agents
Managing and planning dental hygiene care
Performance of periodontal procedures
---
Step 3. Pass an Approved Regional Clinical Exam
To become a dental hygienist in South Dakota, you will also need to pass a regional test that is offered through either of the following agencies:
Central Regional Dental Testing Service (CRDTS)
Once you have graduated from a CODA-approved dental hygiene program you will be eligible to apply online to take the CRDTS Dental Hygiene Exam. This will score you on your performance regarding clinical patient treatment, and includes the following subsections:
Intra/extra oral assessment – 16 percent
Supra-gingival deposit removal – 12 percent
Sub-gingival/scaling calculus removal – 60 percent
Periodontal probing – 12 percent
Western Regional Examining Board (WREB)
The WREB Dental Hygiene Exam is available to students who are currently enrolled or recent graduates of a CODA-approved dental hygienist program. You can apply online to take the exam, which is administered on a computer and simulates a clinical experience. For this exam you will be assigned a random hypothetical patient case and answer questions on the following subjects based on your patient's particular circumstances:
Intra/extra oral assessment – 10 percent
Periodontal assessment – 25 percent
Outcome assessment and planning/evaluation – 35 percent
Risk and general health assessment – 20 percent
Periodontal disease classification – 10 percent
---
Step 4. Consider Obtaining Additional Dental Hygienist Qualifications
State law allows for the dental hygienist job description in South Dakota to be expanded in three optional areas once you can meet certain requirements:
Administration of nitrous oxide
Administration of local anesthesia
Monitoring of patients under deep-to-moderate sedation or general anesthesia
To become eligible for these expanded duties you must complete a course in each subject area that is approved by the South Dakota Board of Dentistry. You may also be eligible to perform these services if you have been approved to do so by a dental board in a different state. When applying for permission to perform these duties you must also provide proof that you have a current CPR certification.
---
Step 5. Apply for a Dental Hygienist License from the South Dakota Board
of Dentistry
Once you complete the following two requirements you will be ready to apply for a dental hygienist license with the South Dakota Board of Dentistry:
CPR Certification
All dental hygienists must obtain CPR certification – submitting proof of such with an application for licensure – from one of the following agencies:
South Dakota Jurisprudence Exam
You can download the South Dakota Jurisprudence Exam, which you must complete and submit with your application. The exam is an open-book test based on the laws and statutes pertaining to dental practitioners.
Upon completing the requirements up to this point you will be ready to submit an application for licensure to the South Dakota Board of Dentistry. If you are already a licensed dental hygienist in a different state, you will need to submit a different application. You can also submit applications for permission to perform optional expanded duties:
You will also need to make sure that the appropriate agencies send proof of your exam scores, out-of-state licensure, and academic history to the South Dakota Board of Dentistry in order to submit a complete application.
Once you have received your license you will be ready to start applying for dental hygienist jobs in South Dakota. There are approximately 490 dental assistants working at locations throughout the state, concentrated in various areas as follows:
200 in Sioux Falls
150 in the eastern South Dakota non-metropolitan area
110 in the Sioux City greater metropolitan area
40 in the western South Dakota non-metropolitan area
---
Step 6. Maintain Your Dental Hygienist License
Your dental hygienist license must be renewed annually by July 1st. You must also obtain a prescribed amount of continuing education based on a five-year cycle. Within this time frame dental hygienists need to earn at least 75 hours of continuing education that includes at least five hours that are related to radiology.
There are different categories of continuing education, some of which have a maximum limit of hours that may be considered in each five-year cycle:
University-based continuing education – no limit
Home study – up to 30 hours per cycle
CPR – up to 15 hours per cycle
Practice management – up to 10 hours per cycle
Nutrition – up to 15 hours per cycle
Clinical – no limit
Radiography – must have at least five hours
State, regional, or national meetings/conventions – up to 25 hours per cycle
Clinical volunteer service – up to 30 hours per cycle for service with approved organizations
Class instruction – up 36 hours per cycle
Dental hygienists must also maintain a current CPR certification through the American Red Cross or the American Heart Association.
For additional information about continuing education events, employment opportunities, and professional development you can check with organizations such as the South Dakota Dental Hygienists' Association (SDDHA).