As of 2013, the State of Hawaii was home to 960 dental hygienists, which represented a ratio of 1.60 dental hygienists for every one thousand Hawaii residents. These licensed dental health professionals earned an average salary of $71,280 that year.
The Hawaii State Board of Dental Examiners is the state agency that sets licensing requirements for dental hygienists in the state, with the Professional and Vocational Licensing Division conferring licensure upon qualified candidates.
SPONSORED LISTINGS
Featured Programs:

Penn Foster's Dental Assistant career diploma program​ will teach you on-the-job skills like dental health procedures, office operations, dentistry terminology use, and more - so you can begin pursuing your career as a Dental Assistant.​
Selected Campus Locations:
Selected Programs: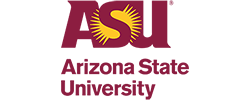 With ASU's Online Bachelor of Science in Applied Biological Sciences – Pre-Dental, you'll be equipped with the knowledge, skills and experience needed to pursue an advanced degree in dentistry or a career in a dental-related field.
Selected Campus Locations:
Follow the steps in this guide to become a licensed dental hygienist in Hawaii:
---
Step 1. Earn an Associate's Degree in Dental Hygiene
Before being eligible to apply for licensure as a dental hygienist in Hawaii, you must earn at least an associate's degree in dental hygiene from a Commission on Dental Accreditation (CODA)-Accredited Dental Hygiene school. When applying for licensure, you will need to submit an official transcript from this school.
Dental Hygiene programs may lead to an associate's or bachelor's degree. Oftentimes, programs include courses such as the following:
Oral Anatomy
Tooth Morphology
Basic Dental Hygiene
General and Oral Histology and Embryology
Dental Radiography
Oral Pathology
Health Education
Dental Materials
Periodontology
Advanced Clinical Studies
Pain Control and Local Anesthesia
You may also choose to complete an online program through one of a number of CODA-accredited online schools now in existence.
In your dental hygiene program, you must achieve Local Anesthesia Certification, and you must submit proof of certification in the form of a copy of course completion certificates, school transcripts with the course description, or a letter from your school with verification of the course. After you become a licensed dental hygienist, you must still apply to be able to administer local anesthesia.
---
Step 2. Pass National and Regional Examinations
National Board Exam
As an applicant for a dental hygienist licensure, you must take the National Board Dental Hygiene Examination (NBDHE). This exam is administered by the American Dental Association (ADA) Joint Commission on National Dental Examinations (JCNDE), who issues National Board exams, scores, and certificates.
The NBDHE exam consists of three basic areas: Basic Sciences, Clinical Dental Hygiene, and Community Health and Research Principles.
In order to apply to take the NBDHE exam, you should complete the following steps:
Step 1. Read and Agree to the NBDHE Guide
You will be asked if you have read and agreed to the rules and regulations in the guide before you can submit an application to take the exam.
Step 2. Register for a Dental Personal Identifier Number (A DENTPIN)
If you are applying and taking a national exam for the first time, you must register for A DENTPIN number before you apply to take the exam.
The DENPTIN must be accurate, and it is used to take national exams and request scores.
If forgotten, retrieve your DENTPIN here, or to change information, full out the DENTPIN form and email it to dentpin@ada.org.
Step 3. Submit application and $400 exam fee
Schedule time and date to take exam
The NBDHE will be administered at a Pearson VUE testing center. In Hawaii, the Pearson VUE center is located at:
1441 Kapiolani Blvd
Suite 204
Honolulu, Hawaii 96814
Regional Exam
An applicant must also pass the state examination, or one of the four regional examinations. State and regional exams are offered by the following organizations:
Western Regional Examining Board (WREB)

WREB offers a Dental Hygiene Exam, which contains two subcomponents: clinical and process of care. WREB also offers a Local Anesthesia Written Exam, containing a written and clinical portion. Lastly, WREB offers a Restorative Exam, which is solely a clinical exam.
The Central Regional Dental Testing Service (CRDTS)

CRDTS offers one exam – the CRDTS exam – a clinical exam evaluating the following skills: Extra/Intra Oral Assessment, Periodontal Probing, Scalling/Subgingival Calculus Removal, and Supragingival Deposit Removal.
The Southern Regional Testing Agency (SRTA)

The SRTA exam is a clinical exam, in which the dental hygienist must present a selection of teeth that meets all requirements, present radiographs of diagnostic quality, detect all types of dental calculus, complete a partial oral prophylaxis, and complete a partial periodontal assessment.
The North East Regional Board of Dental Examiners (NERB)

NERB offers three exams: the Dental Hygiene Exam, the Local Anesthesia Exam, and the Nitrous Oxide Exam. The Dental Hygiene exam contains two portions: a written and clinical, which are completed in separate venues at different times. The Local Anesthesia exam consists of 50 multiple-choice questions focused on anatomy, neurophysiology, pharmacology, local anesthetic techniques, infection control, and anesthetics. Finally, the Nitrous Oxide exam is a 50-question multiple-choice exam, focusing on concepts and management of pain and anxiety, anatomy and physiology of respiration, pharmacology of nitrous oxide, administration, and management of nitrous oxide.
Examination in Hawaii is currently administered by CRDTS and NERB; however, the Board is accepting any of the four regional exams.
Verification of passing the exam and the date it was passed must be sent from the testing agency directly to the Hawaii State Board of Dental Examiners.
---
Step 3. Submit an Application to the Hawaii State Board of Dental Examiners
After completing the aforementioned steps, simply submit an application with the application fee, which is $188 if you are applying on an even-numbered year, and it is $120 if you are applying on an odd-numbered year.
You must renew your license on or before December 31st of each odd-numbered year.
Mail all required items to:
Board of Dental Examiners
DCCA, PLV Licensing Branch
P.O. Box 3469
Honolulu, HI 96801
---
Step 4. Complete Continuing Education Requirements to Maintain Licensure
To renew licensure, you must complete continuing education and submit renewal fees.
Continuing education hours must be approved by a sponsor, as well as completed during the two-year renewal period.
If you have been licensed in the first year of the two-year renewal period, you should complete 10 hours, and if you were licensed in the second year, you should complete 20 hours.
Although an associate's degree is the minimum required education, higher earning potential may be achieved with further education and experience in dental hygiene.