West Virginia's 1,100-plus dental hygienists are projected to expand their ranks over the coming decade. With higher-than-average job growth and competitive salaries, the field of dental hygienists is increasingly attractive to both young professionals and those interested in a career u-turn. Dental hygienists are regulated by the state's Board of Dentistry, and practicing in this field requires that you earn a license.
To become a dental hygienist in West Virginia you will need to complete the following steps:
---
Step 1. Earn a Degree in Dental Hygiene
Your first step towards becoming a dental hygienist is to earn a degree in this field. When choosing a dental hygiene school in West Virginia you will need to make sure it is accredited by the Commission on Dental Accreditation (CODA), an agency affiliated with the American Dental Association (ADA).
There are four dental hygiene education programs in West Virginia that hold this accreditation, located in:
Montgomery
Morgantown
Mount Gay
West Liberty
SPONSORED LISTINGS
Featured Programs:

Penn Foster's Dental Assistant career diploma program​ will teach you on-the-job skills like dental health procedures, office operations, dentistry terminology use, and more - so you can begin pursuing your career as a Dental Assistant.​
Selected Campus Locations:
Selected Programs: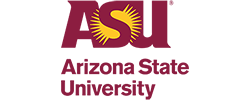 With ASU's Online Bachelor of Science in Applied Biological Sciences – Pre-Dental, you'll be equipped with the knowledge, skills and experience needed to pursue an advanced degree in dentistry or a career in a dental-related field.
Selected Campus Locations:
Among these accredited schools you will have the choice of the following programs, all of which fulfill the state requirements for licensure:
Associate's of Science Degree in Dental Hygiene
Bachelor's of Science Degree in Dental Hygiene
Master's of Science Degree in Dental Hygiene
As you get started in your education you will need to take prerequisite courses such as:
English and communications
Basic psychology and sociology
Nutrition
Introductory biology and chemistry
Microbiology
Intermediate algebra
Anatomy and physiology
Once you begin taking courses in your dental hygiene major you should expect to study the following subjects:
Health care terminology
Oral and dental anatomy
Dental radiology
Techniques of dental hygiene
Anesthesia for dental hygienists
Dental hygiene public health and education
Expanded function courses for dental hygienists
Dental hygiene ethics and practice
Advanced dental hygiene methods
Pharmacology for dental hygienists
Dental hygiene clinical
Clinical evaluation
---
Step 2. Consider the Optional Expanded Duties for Dental Hygienists
When choosing your dental hygienist school in West Virginia you should keep in mind the optional expanded duties available to dental hygienists who have completed requisite courses. A dental hygienist education program may or may not include these as part of their curriculum.
Certificate to Administer Light-Activated Bleaching
You can be eligible for this certification once you complete a two-hour course of didactic instruction that includes a demonstration or video of bleaching techniques and isolation. The course must culminate with an examination on which you correctly answer at least 75 percent of the questions.
Certificate of Privileges to Administer Local Anesthesia
To be eligible for this expanded duty you must already be a licensed dental hygienist in West Virginia and complete the following:
Have a current CPR or BLS certification
Have taken an approved course in the administration of local anesthetic
Pass an approved regional or state-sponsored clinical examination dealing with the administration of local anesthesia
Certificate to Monitor the Administration of Nitrous Oxide
Being eligible for this certificate requires that you complete a two-hour course of didactic study in this subject area and compete a written exam with a score of at least 75 percent.
Option for General Supervision Permit
Having a General Supervision Permit means that under certain conditions you will be allowed to perform preventive dental hygiene services for up to three consecutive weeks or 15 consecutive business days. To be eligible for this you will need to take a three-hour course that pertains to the prevention and identification of medical emergencies.
In addition to this education, to practice on a General Supervision Permit you must fulfill the following:
Have at least two years and 3,000 hours of clinical dental hygienist experience
The patient being examined must have been previously examined by a dentist, and this must have been within the past year
You must adhere to any written protocols established by your supervising dentist
You must consult with your supervising dentist or a physician if your patient's medical history has significantly changed
---
Step 3. Pass the National Board Dental Hygiene Examination (NBDHE)
Administered by the Joint Commission on National Dental Examinations (JCNDE), the National Board Dental Hygiene Examination (NBDHE) is offered at two locations in West Virginia and additional locations in neighboring states:
You can prepare for the NBDHE by reviewing its content outline. The test is made up of 350 multiple-choice questions that will evaluate your theoretical and practical knowledge on the subjects of:
Science and the practice of dental hygiene
Clinical dental hygiene practices
Periodontal procedures
Supportive services of dental hygienists
Preventative procedures and materials
Radiographs
Patient assessment
Professional responsibility, ethics, and community education
---
Step 4. Pass an Approved Clinical Dental Hygienist Clinical Examination
You will also need to pass a dental hygienist clinical exam that demonstrates you have attained the practical skills required to be an effective professional in your field. The West Virginia Board of Dentistry recognizes a number of different clinical exams offered by regional agencies and states. Some of the most common regional providers of clinical examinations are:
You will be expected to demonstrate the following on whichever clinical exam you choose:
Patient assessment
Teeth and gingival cleaning
Intra and extra-oral assessment
Periodontal probing
Removal of calculus, plaque, and stains
States and regional agencies, such as WREB and CDCA, also offer recognized exams for candidates who are interested in obtaining a certification to administer local anesthesia.
---
Step 5. Apply for Licensure as a Dental Hygienist with the West Virginia Board
of Dentistry
A complete application for licensure as a dental hygienist with the West Virginia Board of Dentistry will include:
Attestation stating that you will read West Virginia's dental laws and rules in preparation for a jurisprudence exam that will be provided after your application by the Board of Dentistry
Your official dental hygiene school transcript sent directly from your school to the Board
A list of any states where you are, or have previously been, licensed as a dental hygienist, if applicable
Attestation of good standing sent to the Board from each state where you have been a licensed dental hygienist, if applicable
Your NBDHE scores sent directly to the Board
Your state or regional clinical exam scores sent directly to the Board
Two personal references that may not be from family members or school instructors, preferably from dentists
Applications for Expanded Duties
If you have completed the required course work for any of the following expanded duties you will also be eligible to submit an application for the appropriate permission to be granted by the West Virginia Board of Dentistry:
---
Step 6. Maintain Your West Virginia Dental Hygienist License
Your dental hygienist license is valid for two years and must be renewed after this point. As part of the renewal requirements you will need to earn at least 20 hours of continuing education every two-year renewal cycle. At least two hours of continuing education should be related to any one or combination of the following:
Infection control
Occupational hazards
Oral effects of tobacco use
Oral effects of substance abuse
Because of the ability of dental hygienists to advance in their education from an Associate's of Science Degree in Dental Hygiene, a strategic way of fulfilling the continuing education requirements can be to earn a higher-level degree in this field.
You must also have a current CPR/BLS certification at the time of each license renewal. You can include the time you spend obtaining this certification as part of your continuing education.
You can check with local organizations such as the West Virginia Dental Hygienists' Association (WVDHA) for additional resources regarding continuing education and dental hygienist jobs in West Virginia.