The State of Idaho is home to 1,140 dental hygienists, which works out to a ratio of 1.87 dental hygienists for every one-thousand Idaho residents.
The Idaho State Board of Dentistry is the state agency that is responsible for assuring public health and safety as it relates to dental health care. The Board establishes and maintains regulations and licensure requirements for dentists, dental assistants and dental hygienists working in the state.
SPONSORED LISTINGS
Featured Programs:

Penn Foster's Dental Assistant career diploma program​ will teach you on-the-job skills like dental health procedures, office operations, dentistry terminology use, and more - so you can begin pursuing your career as a Dental Assistant.​
Selected Campus Locations:
Selected Programs: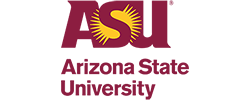 With ASU's Online Bachelor of Science in Applied Biological Sciences – Pre-Dental, you'll be equipped with the knowledge, skills and experience needed to pursue an advanced degree in dentistry or a career in a dental-related field.
Selected Campus Locations:
To qualify for a dental hygienist license in Idaho, follow the steps in this guide:
---
&nbsp
Step 1. Earn a Minimum of an Associate's Degree in Dental Hygiene
Before you may apply for licensure, you must earn at least an associate's degree from an American Dental Association (ADA) Commission on Dental Accreditation (CODA)-accredited dental hygiene program.
Currently, there are five (5) CODA-accredited dental hygiene programs in Idaho from which you may earn degrees at various levels:
Associate of Applied Science
Bachelor of Science
Bachelor of Arts
Master of Science
These programs offer courses such as:
Human Anatomy and Physiology
Introduction to Microbiology
Introduction to Dental Hygiene Theory
Dental Radiology
Head and Neck Anatomy
Dental Anatomy Embryology
Medical Emergencies
Oral Pathology
Periodontics
Dental Materials
Pain and Control Methodology
Special Needs Patients
Legal and Ethical Issues
Dental Hygiene Clinics
Testing and Board Reviews
Past graduates in Idaho who have gone on to complete Master of Science degrees in dental hygiene have gone on to complete thesis research essays that have become standard reading for industry professionals:
The Role of the Dental Hygienist in Screening for Sleep Apnea
Dental Hygiene Students' Knowledge of Human Papillomavirus and Its Relation to Oropharyngeal Cancer
Impact of Adjunctive Techniques in Oral Cancer Screenings on motivation to Quit Tobacco Use
---
&nbsp
Step 2. Take and Pass Required Examinations
National Board Examination
To apply for licensure, you must pass the National Board Dental Hygiene Examination (NBDHE). To apply for the exam, follow these steps:
Agree to Rules and Regulations in NBDHE Guide
Register for DENTPIN Number
Apply for NBDHE Exam
Schedule a Time and Location to Take Exam
Once your application is processed, you will get an email with instructions on scheduling your test appointment.
Pearson VUE is a testing vendor for the NBDHE exam. Pearson locations throughout or near Idaho are located in the following cities:
Boise, Idaho
Helena, Montana
Ogden, Utah
Bountiful, Utah
Spokane Valley, Washington
State or Regional Dental Hygiene Clinical and Local Anesthesia Examination
The State of Idaho has been a member of the Western Region Examining Board (WREB), a National Dental and Dental Hygiene Testing Agency, since 1985, and WREB may administer both clinical examinations and the local anesthesia exam for Idaho dental hygienists.
To be eligible to take a WREB exam, you must either be currently enrolled in an accredited dental hygiene program or have successfully completed a degree at an accredited dental hygiene program.
For local anesthesia examination eligibility, you must be enrolled in or have completed a degree from an accredited dental hygiene program, AND you must be able to show certification of successful completion of a local anesthesia course.
To find current exam testing cite information, visit WREB here.
The Idaho State Board of Dentistry will also accept Central Regional Dental Testing Services (CRDTS) examination scores and American Board of Dental Examiners (ADEX) examination scores.
Jurisprudence Examination
You will receive the Jurisprudence examination in the mail after the Idaho State Board of Dentistry receives your application and fee. This exam is open-book, and the purpose of the exam is to give you exposure to the Idaho Dental Practice Act and Administrative Rules.
You will return the exam to the Board by mail after completing it.
---
&nbsp
Step 3. Submit an Application to the Idaho Board of Dentistry
As part of your application, you will need to submit the following materials:
Application Form
Current Photograph (2''x2'', signed, and dated)
Application fee: $150
National Board Scores
Transcript with Degree Posted
Certification of Education (form enclosed in application form)
Licensure Verification (form enclosed in application form)
Proof of Dental Hygiene Clinical Exam
Proof of Local Anesthesia Examination
Authorization for Release of Personal Information
Current CPR Certification
Jurisprudence Examination
Final License Fee—the Board will inform you of any further licensing fees.
Proof of the Dental Hygiene Clinical Exam— If you have passed an approved regional clinical exam, you will need to submit a notarized copy of original certificate. If you have passed the state clinical exam, you will have the State submit verification to the Idaho State Board.
All materials may be mailed to the State Board at:
Idaho State Board of Dentistry P. O. Box 83720
Boise, ID 83720-0021
(208) 334-2369
Licensure has a two (2) year licensing period, which is April 1st of each odd numbered year to March 31st of the immediately subsequent odd numbered year.
---
&nbsp
Step 4. Complete Continuing Education for License Maintenance
To renew licensure, you must submit a completed renewal application and license fee to the Board prior to April 1 of each odd-numbered year. Renewal requires proof of twenty-four (24) credits continuing education every two (2) years with one (1) credit being defined as one (1) hour of instruction.
Continuing Education credits must be related to oral health, and they may be attained through continuing education courses, correspondence courses, and college credit courses.
---
&nbsp
Step 5. Consider Additional Opportunities in Dental Hygiene
As a dental hygienist in Idaho, you may be qualified to apply for Extended Access Dental Hygiene work if you:
Hold an 'unrestricted' dental hygiene licensure
Have been licensed as a dental hygienist for two (2) years prior to application
Have worked as a dental hygienist in clinical practice or as a clinical practice educator for one thousand (1000) hours within the two year period
Fill out Application for an Extended Access Dental Hygiene License
Holding an Extended Access Dental Hygiene license allows you to work in extended oral health care programs, such as,
A dental and dental hygiene program conducted by or through a school district, state or federal agency, hospital, long-term care facility, public health district, dental hygiene school, or federally qualified health center
Board-approved oral health programs conducted by a nonprofit public or private entity.