According to a report released by Vermont Economic and Labor Market Information, the number of jobs the dental hygienist career field is projected to grow over the coming decade.
The Vermont Board of Dental Examiners is responsible for licensing dental hygienists, a credential you must obtain in order to practice legally in the state.
SPONSORED LISTINGS
Featured Programs:

Penn Foster's Dental Assistant career diploma program​ will teach you on-the-job skills like dental health procedures, office operations, dentistry terminology use, and more - so you can begin pursuing your career as a Dental Assistant.​
Selected Campus Locations:
Selected Programs: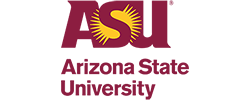 With ASU's Online Bachelor of Science in Applied Biological Sciences – Pre-Dental, you'll be equipped with the knowledge, skills and experience needed to pursue an advanced degree in dentistry or a career in a dental-related field.
Selected Campus Locations:
As a new prospective dental hygienist, you will need to complete the following steps to qualify for licensure in Vermont:
---
Step 1. Graduate from an Approved Dental Hygienist School
As a prospective candidate interested in becoming a dental hygienist in Vermont, you will need to graduate from a school that is accredited by the Commission on Dental Accreditation (CODA), an association that is affiliated with the American Dental Association (ADA). There are several dental hygiene schools within proximity of Vermont, and one such program located in Williston, as well as online programs.
The CODA-approved dental hygiene education program in Vermont is offered as both an Associate of Science (AS) degree with 93 credits, as well as a Bachelor of Science (BS) degree with 120 credits. Earning either degree will fulfill the education requirement for licensure.
As part of this education program you will take courses that include:
First Year
Anatomy and physiology
Nutrition
Clinical dental hygiene
English, psychology, and nutrition
Second Year
Microbiology, pharmacology, and general pathology
Radiology
Dental materials
Periodontics
Third Year
Bioethics
Chemistry and mathematics
Community oral health
Oral pathology
Fourth Year
Dental hygiene methodology and decision making
Dental hygiene contemporary issues
Dental practice management
Advanced clinical dental hygiene
If you take a course in the administration of anesthesia as part of your education program you will be eligible to apply for permission for this skill when you complete the application packet for licensure.
As a dental hygienist, you are also allowed to perform the duties associated with being an Expanded Function Dental Assistant, provided you have completed CODA-accredited education in these subject areas.
---
Step 2. Pass the National Board Dental Hygiene Examination (NBDHE)
The NBDHE is a national evaluation that is sponsored by the Joint Commission on National Dental Examinations (JCNDE). You can take this exam as you approach the end of your dental hygienist education program or after you have graduated.
The exam itself is comprised of 350 multiple-choice questions covering the theory and practice of:
Patient assessments
Radiographs
Professional responsibility
Supportive treatment
Use of preventative agents
Performance of periodontal procedures
Management and planning of dental care
Community health and research
Science of dental hygiene
The NBDHE is offered at testing centers located throughout the region as well as two in-state centers in Concord and South Burlington.
---
Step 3. Pass an Approved Regional Clinical Dental Hygiene Exam
In addition to the national exam you will also need to pass a regional clinical exam. The Vermont Board of Dental Examiners recognizes the clinical exams offered by either of the following agencies:
To pass this exam you will need to demonstrate the following skills in a clinical setting:
Supra-gingival deposit removal
Scaling
Sub-gingival calculus removal
Periodontal probing
Intra-oral assessment
Extra-oral assessment
---
Step 4. Apply for a Dental Hygienist License with the State's Board of
Dental Examiners
At this point there are two final tasks you must complete before you will be ready to complete your dental hygienist application packet:
EOP or CPR – You must complete either a course in emergency office procedures (EOP) or CPR before you will be eligible for a dental hygienist license.
Hygienist Jurisprudence Exam – You must complete the Hygienist Jurisprudence Exam and submit this with your completed application for licensure packet. This will evaluate your knowledge of the statutes and rules that pertain to dental hygienists and the dental profession.
Completing an Application When you have completed these final steps you will be ready to apply for a license with the state's Board of Dental Examiners. A complete application for licensure as a dental hygienist in Vermont will include:
Verification of NBDHE scores
Verification of regional clinical exam scores
Verification of graduation from a CODA-accredited dental hygienist school
Verification of completion of a EOP or CPR course
Complete Hygienist Jurisprudence Exam
Two letters of recommendation from dentists
You can submit this information to the Board's office in Montpelier. Once you receive your license you will be professionally qualified for dental hygienist jobs in Vermont.
Option to Administer Local Anesthesia
The dental hygienist job description in Vermont can include the administration of local anesthesia. To be eligible for this you will need to complete a course in this subject and submit the Application for Endorsement of Local Anesthesia that is included with the dental hygienist license application packet.
Your approved dental hygienist education program may have included an appropriate anesthesia administration course. If it did not you can also take this course separately after you graduate, at which point you will also need to include a certified copy of the course syllabus. In either case, the instructor of your anesthesia course will need to complete the Certification of Completion of Local Anesthesia Training that is also included in the dental hygienist application packet.
The anesthesia course you take must be at least 24 hours and offered by an agency that is accredited by CODA. It must include clinical and didactic studies covering the subjects of:
Procedures of medical history evaluation
Pharmacology of local anesthesia and vasoconstrictors
Relevant head, neck, and oral cavity anatomy as it relates to the administration of local anesthesia
Medical and legal management of complications arising from the administration of local anesthetic
Infection control technique and disposal of sharps/needles
Methods of administering local anesthetic, including minimum dosage and technique
The course must culminate with a written examination that is approved by the Vermont Board of Dental Examiners.
Out-of-State Experienced Dental Hygienists
If you are an experienced dental hygienist from out-of-state you have the option to apply for a license from the Vermont Board of Dental Examiners based on the following qualifications:
You must have been a licensed dental hygienist for the past five years
You have practiced at least 100 days or 800 hours as a dental hygienist in the past five years
You can verify that you are in good standing in the state or states where you are licensed as a dental hygienist
If you would like to be able to administer local anesthesia based on your out-of-state qualifications, you will need to have your out-of-state supervising dentist complete the Verification of Administering Local Anesthesia form that is included in the dental hygiene application packet for licensure. You must also attest that you have administered at least 50 local anesthetic injections in the past five years.
---
Step 5. Maintain Your Vermont Dental Hygienist License
Your dental hygienist license must be renewed every two years. During this period you must also complete at least 18 hours of continuing education according to the following rules:
15 hours must be in didactic or clinical dental hygiene or dental areas of study
Up to 3 hours may be completed in non-scientific areas that are pertinent to the practice of a dental hygienist
To renew your license you will need to complete a Renewal Application. As part of this you must attest that you do not have any outstanding state or federal financial commitments, such as restitution, child support, or back-taxes.
Dental hygienists who initially became licensed with an AS degree in dental hygiene can choose to return to school and complete a BS in dental hygiene to fulfill their continuing education requirements.
To maintain your permission to administer local anesthesia you will need to have completed at least 50 injections during the previous five years.
You can find additional information about continuing education, professional development, legal changes, and employment opportunities with organizations such as the Vermont Dental Hygienists' Association (VDHA).