According to a 2012 Georgetown University's Center on Education and the Workforce report, healthcare support jobs in such areas as dental assisting, are expected to grow 26 percent between 2012 and 2022.
Individuals who want to become part of the nation's ever-expanding healthcare industry through a career in dental assisting must first ensure they are prepared with the right education, training, and certification:
Find How to Become a Dental Assistant in Your State
Meeting State Requirements
Many states require dental assistants to be registered or licensed. Still, other states only regulate dental assistants that perform specific job duties, such as administering and developing dental X-rays.
Sponsored Listings
More than 30 states recognize Dental Assisting National Board (DANB) credentials for state registration. Typical state requirements also often include CPR training and continuing education.
Because each state's Boards of Dentistry regulates the dental assisting profession at the state level, registration requirements for these allied healthcare professionals are often quite different from one state to the next. Those interested in learning how to become a dental assistant should always familiarize themselves with their state's requirements. Just a few examples of the differences among states regarding the regulation of dental assistants include:
California: In California, dental assistants must be registered. To qualify to take the State's RDA examinations, dental assistants must either graduate from a Board-approved dental assisting program lasting at least 800 hours (about 8 months) or complete at least 15 months of paid dental assisting experience under the guidance of a licensed dental assistant.
SPONSORED LISTINGS
Featured Programs:

Penn Foster's Dental Assistant career diploma program​ will teach you on-the-job skills like dental health procedures, office operations, dentistry terminology use, and more - so you can begin pursuing your career as a Dental Assistant.​
Selected Campus Locations:
Selected Programs: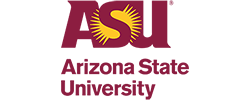 With ASU's Online Bachelor of Science in Applied Biological Sciences – Pre-Dental, you'll be equipped with the knowledge, skills and experience needed to pursue an advanced degree in dentistry or a career in a dental-related field.
Selected Campus Locations:
Current dental assistants who are seeking the Registered Dental Assistant (RDA) credential may also complete a California Department of Education approved educational program and have at least 11 months of paid dental assisting experience.
California's RDA examinations include:
A hands-on practical examination performed on a typodont
A State computerized written examination
A State computerized law and ethics written examination
Candidates must also complete Board-approved courses in coronal polishing and radiation safety and at least 8 hours of Board-approved courses in infection control, as well as possess a basic life support (CPR) card.
Texas: In Texas, a radiology certificate (RDA credential) is optional for dental assistants. Only those dental assistants that take x-rays, administer nitrous oxide, perform coronal polishing, or apply pit and fissure sealants are required to achieve the RDA credential.
Washington: To become a dental assistant in Washington State, assistants must complete at least 7 hours of HIV/AIDS education and complete an application with the State Department of Health.
Completing a Dental Assisting Program
Although a dental assisting program is not always a state-mandated requirement to work in this allied health field, those that want to increase their knowledge of the profession and set themselves up for national certification must complete a dental assisting program at the certificate level.
The Commission on Dental Accreditation (CODA), an arm of the American Dental Association, is responsible for accrediting qualified dental assisting programs.
Whether offered through a junior college, dental assistant school, vocational/technical school, or online, dental assistant programs include all components required to become a valuable member of the dental team.
Dental assistant programs, which typically last between 9 and 11 months, usually result in a certificate or diploma, although there are a few associate degree programs in dental assisting.
Dental assisting programs generally cover a wide range of topics, such as:
Dental terminology
Operative dentistry
Dental diagnostic equipment
Anatomy
Law and ethics in the dental practice
Preventative dentistry
Cavity classification and charting
Disease transmission
Dental emergencies
Pharmacology and radiology
Business administration
A comprehensive dental assisting program also familiarizes students with the dental specialties of:
Endodontics
Orthodontics
Pediatric Dentistry
Periodontics
Prosthodontics/Oral and Maxillofacial Surgery
Finally, a dental assisting program will include hands-on training, both in the classroom and through a clinical externship.
Achieving Professional Certification
Professional certification through the Dental Assisting National Board (DANB) is commonplace in dental assisting.
DANB certification options include:
Certified Restorative Functions Dental Assistant (CRFDA)
Certified Preventive Functions Dental Assistant (CPFDA)
Certified Orthodontic Assistant (COA)
Certified Dental Assistant (CDA)
The CDA credential consists of the following component exams:
Radiation Health and Safety (RHS)
Infection Control (ICE)
General Chairside Assisting (GC)
Aspiring dental assistants may be required to take one or more of the above CDA component examinations for state registration/certification, or all three examinations may be taken to achieve the CDA credential.
To qualify to sit for the examination components for CDA certification, candidates must have either graduated from a dental assisting program accredited by CODA or have at least two years of full-time work experience as a dental assistant.
The other DANB credentials, often referred to as expanded function dental assistant credentials, may be pursued as to achieve more job opportunities and better pay.