According to the Colorado Department of Labor and Employment, there were 4,042 dental hygienists employed in Colorado in 2013. The Department projects there will be an increase of 1,202 jobs, or nearly 30 percent during the current ten-year period ending 2023. There are expected to be an average of 224 dental hygienist job openings in Colorado each year on average during this period.
The Colorado Dental Board regulates and licenses dental hygienists who are responsible for providing educational, research, administrative, therapeutic, and clinical services to promote oral health.
SPONSORED LISTINGS
Featured Programs:

Penn Foster's Dental Assistant career diploma program​ will teach you on-the-job skills like dental health procedures, office operations, dentistry terminology use, and more - so you can begin pursuing your career as a Dental Assistant.​
Selected Campus Locations:
Selected Programs: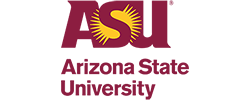 With ASU's Online Bachelor of Science in Applied Biological Sciences – Pre-Dental, you'll be equipped with the knowledge, skills and experience needed to pursue an advanced degree in dentistry or a career in a dental-related field.
Selected Campus Locations:
If you want to become licensed as a dental hygienist in Colorado, you must be prepared to complete the following steps:
---
Step 1. Complete a Dental Hygiene Associate's Degree Program
To qualify for a license as a dental hygienist in Colorado, you must complete a training program in dental hygiene from an accredited dental hygiene school or college that is at least two years in length. The program must be accredited by the American Dental Association Commission on Dental Accreditation (CODA). In Colorado, there are currently 4 CODA-accredited dental hygiene programs, although a number of online institutions are now offering CODA-accredited programs through distance education programs.
Although the minimum requirement for licensure as a dental hygienist in Colorado is an associate degree (Associate of Science, Associate of Applied Science, or Associate in Arts), CODA-accredited programs may also be designed as bachelor degree programs (Bachelor of Science). Both associate and bachelor degree programs in dental hygiene consist of general education, dental hygiene, and general science courses, and the majority of programs include a clinical rotation in a dental office setting.
Both associate and bachelor degree programs are recognized as entry-level programs by the American Dental Hygienists Association. It is also commonplace for individuals seeking careers in dental hygiene teaching, administration, or research to pursue master's degree programs. Master's degrees in dental hygiene are not widely available; therefore, dental hygienists may pursue related degrees in the allied and health sciences.
---
Step 2. Take and Pass the National Board Dental Hygiene Examination
Once you have successfully earned a degree in dental hygiene from a CODA-accredited program, you may take the National Board Dental Hygiene Examination (NBDHE) through the Joint Commission on National Dental Examinations (JCNDE), an independent agency of the American Dental Association (ADA).
The NBDHE includes 350 questions that are designed to assess an individual's knowledge in dental hygiene practice, the scientific basis of the practice of dental hygiene, community health principles, research principles, and clinical dental hygiene services. A second component of the NBDHE also requires students to answer 150 questions based on dental hygiene patient cases.
You must apply to take the NBDHE through JCNDE and take the exam through one the Pearson VUE testing centers located throughout the United States.
---
Step 3. Take and Pass a Regional Clinical Examination
Upon the successful completion of the National Board examination, you must take and pass a regional/state clinical examination. Colorado accepts all 5 regional examinations, as well as California and Delaware's state practical examinations:
There are currently five regional testing agencies:
---
Step 4. Take the Colorado Dental Jurisprudence Examination
You must take the Colorado Dental Jurisprudence Examination and include the answer sheet with your application packet (included with your application).
This is an open book examination that covers Colorado's Dental Practice Law, Board Rules and Regulations, and Board Policies. You can learn more about this information here.
The examination consists of 40 true and false questions; all questions are weighted equally. You must correctly answer 38 out of 40 questions to pass. If you do not pass the examination, you will be required to retake it until you pass.
---
Step 5. Apply for an Original License as a Dental Hygienist
Once you have successfully completed all requirements for licensure, you must complete an Application for Original License and enclose the following with your application:
Application fee of $150 (made payable to the State of Colorado)
Affidavit of Eligibility form (attached to application)
An official transcript showing your dental hygiene degree (must be sent directly from the institution)
A photocopy of the National Board scorecard showing your passing score
State licensure board indicating the date you passed the clinical examination or a copy of your clinical examination score from a regional testing agency
Proof of your current Basic Life Support certification
Note: If you want to apply for approval (privilege) to administer local anesthesia, you must also complete the Local Anesthesia Privilege section of the license application.
The completed application and all related documentation must be mailed to:
Division of Professions and Occupations
Office of Licensing – Dental
1560 Broadway, Suite 1350
Denver, CO 80202
---
Step 6. Complete and Maintain an Online Healthcare Professions Profile
Once your application for licensure is received and entered into the Division of Professions and Occupations database, you must create and maintain a Healthcare Professions Profile.
You should begin checking the Healthcare Professions Profiling Program (HPPP) website about two weeks after submitting your application.
You can call 303-894-5942 if you have any questions regarding the HPPP.
Note: Your application is not considered complete until you have submitted an online profile.
---
Step 7. Maintain Your Dental Hygienist License
Your dental hygienist license in Colorado must be renewed in February of every even-numbered year.
You can renew your license online.
There are no continuing education requirements for dental hygienists in Colorado.