The Chicago-Joliet-Naperville area is one of the top metropolitan areas for dental hygienist jobs in the United States. Some 4,660 licensed hygienists work in this area, earning an average annual salary of $66,060.
The Illinois State Dental Society (ISDS) is the state agency that sets the requirements for dental hygienists licensure in the state, stating that dental hygienists may not perform any procedures without first applying for and obtaining a license. The Illinois Department of Financial & Professional Regulation (IDFPR) is responsible for the issuance of licenses to qualified dental hygienists in Illinois.
SPONSORED LISTINGS
Featured Programs:

Penn Foster's Dental Assistant career diploma program​ will teach you on-the-job skills like dental health procedures, office operations, dentistry terminology use, and more - so you can begin pursuing your career as a Dental Assistant.​
Selected Campus Locations:
Selected Programs: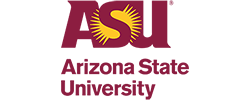 With ASU's Online Bachelor of Science in Applied Biological Sciences – Pre-Dental, you'll be equipped with the knowledge, skills and experience needed to pursue an advanced degree in dentistry or a career in a dental-related field.
Selected Campus Locations:
To attain dental hygienist licensure in Illinois, follow the steps shown in this guide:
---
Step 1. Earn a Minimum of an Associate's Degree in Dental Hygiene
Before you apply for licensure, you need to complete at least two academic years of credit (earning an associate's degree) from an American Dental Association (ADA) Commission on Dental Accreditation (CODA)-accredited dental hygiene program.
Currently, there are eighteen (18) CODA-accredited dental hygiene programs in Illinois, which offer degrees such as an Associate of Applied Science, Bachelor of Science, Bachelor of Arts, and Master of Science in Dental Hygiene.
In dental hygienists programs, you will most likely take courses that include:
Human Anatomy
Human Physiology
Chemistry for Health Sciences
Microbiology
Head and Neck Anatomy
Dental Anatomy
Clinical and Dental Hygiene
Dental Radiology
Oral Pathology
Periodontology
Science of Dental Materials
Dental Materials and Lab Techniques
Pain Management
Dental Pharmacology
Ethics, Jurisprudence, and Practice Management
Clinical
Although the AAS degree is the minimum necessary education requirement to apply for licensure in Illinois, employers may look for job applicants with higher levels of experience and education.
---
Step 2. Pass National and Regional Examinations
National Board Examination
Before you apply for licensure, you must pass the National Board Dental Hygiene Examination (NBDHE), which is offered by the Joint Commission on National Dental Examinations. To be eligible for this exam, you must either be enrolled in or a recent graduate from a CODA-accredited dental hygienist program.
To apply for the exam, follow these steps:
Agree to Rules and Regulations in NBDHE Guide
Register for DENTPIN Number
Apply for NBDHE Exam
Schedule a Time and Location to Take Exam
Once the application is processed, JCNDE will send you an email with instructions on scheduling your test appointment. Pearson VUE is the testing vendor for the NBDHE exam, with test centers in the following cities:
Peoria, IL
Springfield, IL
Schaumburg, IL
Chicago, IL
Buffalo Grove, IL
Regional Dental Hygiene Examinations
Illinois accepts regional exams from the following five regional testing services—the Southern Regional Testing Agency, the North East Regional Board, the Council of Interstate Testing Agencies, the Western Region Examining Board, or the Central Regional Dental Testing Services.
Southern Regional Testing Agency, Inc. (SRTA)
SRTA offers a Dental Hygiene exam, which focuses on clinical expertise in presenting a selection of teeth that meets all criteria, presenting radiographs that are of diagnostic quality, detecting dental calculus, recognizing when a tooth has no calculus, completing a partial oral prophylaxis while preserving the integrity of surrounding tissue, completing a partial periodontal assessment by recording of periodontal pocket depths.
North East Regional Board (NERB)
NERB offers the following exams:
Dental Hygiene Exam, which takes place at two different locations at two different times and consists of a Computer Simulated Clinical Exam and a Patient Treatment Clinical Exam
Local Anesthesia Exam, which is composed of a 50-question, multiple-choice computer exam, focusing on anatomy, neurophysiology, pharmacology, anesthetics and techniques, and infection control.
Nitrous Oxide Exam, which is composed of a 50-question, multiple-choice computer exam, which focuses on concepts of management of pain and anxiety, anatomy and physiology of respiration, pharmacology of nitrous oxide, medical assessment, and administration of nitrous oxide.
Council of Interstate Testing Agencies, Inc. (CITA)
CITA offers the ADEX Hygiene Clinical Licensure Exam, which is composed of two sections: the computer-based exam and the clinical patient-based exam.
Western Region Examining Board (WREB)
WREB offers the Dental Hygiene exam, which is made up of the Process of Care Exam and the Dental Hygiene Clinical Exam. The process of care exam is an interactive, computer-based exam, and the clinical exam covers the concepts of patient qualification, calculus detection and removal, and periodontal probing and recession measurements.
Central Regional Dental Testing Services (CRDTS)
CRDTS offers the Dental Hygiene exam, which focuses on the clinical skills of extra/intra oral assessment, periodontal probing, scaling/subgingival calculus removal, and supragingival deposit removal.
---
Step 3. Submit License Application to the Illinois Department of Financial and Professional Regulation
The final step to actually attaining licensure is submitting the licensure application. With your application, you will need to submit the following materials:
Supporting CCA Document (enclosed in application)
Supporting ED-DEN Document (enclosed in application)
Supporting CT Document (if you have been previously licensed)
Proof of Completion of CODA-accredited Academic Program
National Board Scores
Regional Exam Scores
CPR Certification
Submit Licensure Application
Submit application, supporting documents, and required fees to the following mailing address:
Illinois Department of Financial and Professional Regulation,
ATTN: Division of Professional Regulation,
P.O. Box 7007, Springfield, Illinois 62791
Licensure has a three (3) year licensing period, which ends September 30st every three years.
---
Step 4. Complete Continuing Education to Retain Licensure
To renew licensure, you must submit a completed renewal application, license fee, and continuing education affidavit to the Board prior to September 30th of every third year. Renewal requires proof of thirty-six (36) credits continuing education every two (3) years.
Continuing education courses may be offered or sponsored by approved colleges, universities, and hospitals, or by recognized national, State and local dental and dental hygiene organizations.
Continuing education courses may include the following:
Clinical Courses in Dental Hygiene
Nonclinical Courses in Patient Management
Legal and Ethical Responsibilities
Stress Management
Prohibited continuing education courses include the following:
Estate and financial planning
Investments
Personal health
The Department allows up to 4 hours of continuing education credit hours per license renewal period for volunteer hours spent performing dental hygienist serviced at a nonprofit community clinic, local or state health department, or a charity event.
State Association
Dental Hygienists in Illinois may join the Illinois Dental Hygienists' Association, which has 18 component sections located throughout the state. The association offers continuing education, networking, career, and annual session opportunities for dental hygienists in the state of Illinois.