Registered Dental Hygienists in Massachusetts are licensed through the Massachusetts Board of Registration in Dentistry. According to a survey performed by the Massachusetts Department of Health, as of 2011, 98 percent of dental hygienists in Massachusetts were female, and 82 percent were under the age of 54.
Most dental hygienists in Massachusetts hold an associate degree, followed by a bachelor degree, master's degree and doctorate. The majority of dental hygienists in Massachusetts were employed full-time. The U.S. Department of Labor's Bureau of Labor Statistics reports that as of May 2013, the average annual wage for a Massachusetts dental hygienist was $79,630.
SPONSORED LISTINGS
Featured Programs:

Penn Foster's Dental Assistant career diploma program​ will teach you on-the-job skills like dental health procedures, office operations, dentistry terminology use, and more - so you can begin pursuing your career as a Dental Assistant.​
Selected Campus Locations:
Selected Programs: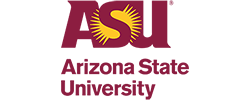 With ASU's Online Bachelor of Science in Applied Biological Sciences – Pre-Dental, you'll be equipped with the knowledge, skills and experience needed to pursue an advanced degree in dentistry or a career in a dental-related field.
Selected Campus Locations:
If you would like to learn how to become a dental hygienist in Maine, follow these steps:
---
Step 1. Complete a Dental Hygiene Education Program in Massachusetts
The first step along your pathway to becoming a dental hygienist in Massachusetts is to complete an accredited dental hygiene education program. In order for the Board to recognize your education, the Commission on Dental Accreditation (CODA) of the American Dental Association must accredit your program.
A list of accredited schools in Massachusetts may be found on the Board's website. Programs are found within the following Massachusetts cities:
Boston
West Barnstable
Fall River
Worcester
Newton Centre
Springfield
Bedford
A minimum of an associate degree is necessary for licensure as a dental hygienist in Massachusetts. Degrees that are offered by Massachusetts dental hygiene education programs include:
Associate of Science in Dental Hygiene
Associate of Arts in Dental Hygiene
Bachelor of Science in Dental Hygiene
Before enrolling in a Massachusetts dental hygiene program, make sure that you have completed the following as a high school student:
Chemistry with lab with a grade of C or higher
Hepatitis B immunization series
Cumulative grade point average of 3.0 in math and science courses
A Massachusetts dental hygiene program will consist of general education and major-specific courses. Regardless of the school you choose, you will enroll in classes such as:
Human anatomy and physiology
Nutrition
Microbiology
Chemistry
Statistics
Dental anatomy and oral histology
Clinical dental hygiene
Medical-dental emergencies
Oral radiography
Pharmacology for dental hygienists
Periodontology
General and oral pathology
Dental materials
Oral health in the community
Dental hygiene theory
Pain management in dental hygiene
As part of your college curriculum, you will complete a clinical rotation. During this course, you will be placed directly into a setting where you will perform dental hygiene services under the instruction of a licensed dentist. This will be a time for you to hone the practical skills that you have studied in the classroom.
Additionally, you must become certified in Cardiopulmonary Resuscitation (CPR) before becoming licensed as a dental hygienist in Massachusetts.
Graduation from an accredited Massachusetts dental hygiene education program will prepare you to take the national and regional board exams in the next step.
---
Step 2. Pass the Necessary Examinations for Dental Hygienists in Massachusetts
All registered dental hygienists (RDH) in Massachusetts must pass three sets of examinations prior to licensure: the national and regional board exams, and Massachusetts' jurisprudence exam.
National Board Examination
The American Dental Association's Joint Commission of National Dental Examinations is responsible for the creation of the National Board Dental Hygiene Examination. This 350 multiple-choice question computerized examination will test your knowledge of clinical dental hygiene services, theory of dental hygiene, and community health. Additionally, patient cases will be presented and you will be questioned on them. Pearson Vue testing centers in the following Massachusetts locations administer the national board exam:
Boston
Waltham
Wellesley
Worcester
Regional Board Examination
Next comes the regional examination for dental hygiene licensure in Massachusetts. Traditionally, Massachusetts requires candidates to pass the Commission on Dental Competency Assessments exam, made up of two sections: a Computer Simulated Clinical Examination (CSCE) and a Patient Treatment Clinical Examination (PTCS). You may also take examinations on Local Anesthesia for Dental Hygienists and Nitrous Oxide for Dental Hygienists if you wish.
The CSCE is administered at the following Massachusetts Prometric test centers:
Boston
Worcester
Lowell
Burlington
Brockton
Brockton
The PTCS is administered at the following Massachusetts locations:
Cape Cod Community College, West Barnstable
Bristol Community College, Fall River
MCPHS University, Boston
Mount Ida College, Newton
Middlesex Community College, Lowell
Tufts University, Boston
Quinsigamond Community College, Worcester
In order to pass the CDCA exam, you must get a score of 75 percent or better on each section of the exam.
Although the CDCA exam is the one traditionally accepted by the Board, a score of 75 percent or better on each section of the following regional exams are also accepted:
Nevada State Board of Dental Examiners
Florida State Board of Dental Examiners
Southern Regional Testing Agency (SRTA) Dental Exam
Council of Interstate Testing Agencies (CITA) Dental Exam
Massachusetts Jurisprudence Exam
You must email the Board at dentistry.admin@state.ma.us for a copy of the Massachusetts Dental Ethics and Jurisprudence Exam, the final exam you must pass prior to licensure as a Registered Dental Hygienist in Massachusetts. The Board suggests studying the following materials in preparation for the jurisprudence exam (which is open-book):
You will submit the answer sheet from the jurisprudence exam with your licensure application in the next step.
---
Step 3. Apply for Dental Hygiene Licensure in Massachusetts
Once you have completed your education and passed the above examinations, you are ready to apply for licensure as a Registered Dental Hygienist (RDH) in Massachusetts. Use the Initial Dental Hygienist Licensure Application. Along with your completed application, send:
Check or money order payable to the Commonwealth of Massachusetts for $126
Original transcript with school seal showing degree issued (copies are not acceptable)
Copy of your National Board certification
Proof of regional clinical exam, if you took one other than the CDCA (the CDCA automatically sends scores to the Board, so copy of CDCA certificate is not necessary)
Physician's statement within six months of application, attesting to your health and giving any impairments that may affect your function as a dental hygienist
Copy of current certification in CPR/AED for the Professional Rescuer or BLS Certification
Answer sheet of the Massachusetts Dental Ethics and Jurisprudence Exam
Letters of good standing /Professional Licensure Verification from any state in which you have ever held a license
Practice history if you have ever practiced in another state
National Practitioner Data Bank Self-Query if you have ever held a professional healthcare license in any state
Signed CORI request form (included in application) authorizing criminal background check
Passport-size color photo of yourself
Signatures from two licensed dentists familiar with your character and work quality
Mail the above information to The Commonwealth of Massachusetts Division of Health Professions Licensure Board of Registration in Dentistry, 239 Causeway St, 5th Floor, Suite 500, Boston, MA 02114.
If you intend to administer local anesthesia as a dental hygienist in Massachusetts, you must also apply for a permit. Complete the Permit L: Administration of Local Anesthesia by Dental Hygienists form. Make sure that your CODA-accredited dental hygiene program included coursework in the administration of local anesthesia, and that you have passed the CDCA Local Anesthesia Exam. Attach a check/money order payable to the Commonwealth of Massachusetts for $30; proof of BLS certification, proof of completion of a local anesthesia course, proof of passing the CDCA Local Anesthesia Exam, and a letter from any dentist who has supervised your experience in administering local anesthesia (if applicable). Send to the Board at the above address.
---
Step 4. Maintain Your License Through Continuing Education
Kudos to you! You are now a Registered Dental Hygienist licensed to practice in the Commonwealth of Massachusetts! Be sure to fulfill all requirements to keep your license current and valid. Your license expires every two years, on March 31 of even-numbered years. During that time, you are expected to complete 40 hours of continuing education (CEUs) related to the practice of dentistry. Keep copies of certificates of completion of all coursework in case of audit by the Board. For your first renewal period, you are not required to complete 40 CEUs.
If you hold an anesthesia permit, it is also valid for two years and expires on March 31 of even numbered years. You will be sent renewal coupons by the Board at the time of renewal and must return them with a check or money order for the renewal fee(s).
You might want to consider joining the Massachusetts Dental Hygienist Association. This voluntary professional membership organization provides continuing education opportunities, networking and professional development for dental hygienists in Massachusetts.