According to the State of Oregon Employment Department, the 3,356 dental hygienists working in the state as of 2012 earned an average annual salary of $80,770. The employment outlook for dental hygienists in Oregon is strong, with a projected job growth rate of 18% between 2012 and 2022.
As a licensed dental hygienist in the state of Oregon, you will serve as a clinician, as well as an educator, providing vital oral health services and education to members of the community. You will also participate actively in the diagnosis and treatment of a variety of oral diseases.
SPONSORED LISTINGS
Featured Programs:

Penn Foster's Dental Assistant career diploma program​ will teach you on-the-job skills like dental health procedures, office operations, dentistry terminology use, and more - so you can begin pursuing your career as a Dental Assistant.​
Selected Campus Locations:
Selected Programs: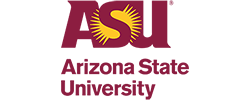 With ASU's Online Bachelor of Science in Applied Biological Sciences – Pre-Dental, you'll be equipped with the knowledge, skills and experience needed to pursue an advanced degree in dentistry or a career in a dental-related field.
Selected Campus Locations:
The State of Oregon Board of Dentistry is responsible for dental hygienist licensing. Follow these steps to become a dental hygienist in Oregon:
---
Step 1. Complete a Degree at an Accredited Dental Hygiene School
If you are interested in becoming a licensed dental hygienist in the state of Oregon, you will be required to earn at least an associate's degree from a dental hygienist program with accreditation from the Commission on Dental Accreditation (CODA).
In addition to online programs, there are currently seven colleges offering dental hygienist programs in Oregon, in cities including Portland and Eugene. Many of these schools offer both the minimum associate's degree, as well as a bachelor's degree option.
Dental hygiene programs will provide you with an opportunity to learn and practice a variety of skills required to working as a licensed dental hygienist. These programs encourage teamwork through group projects and sharing.
The coursework in an associate's degree program in dental hygiene might include the following:
Oral and dental anatomy
Dental hygiene clinical practice
Medical/dental emergencies
Pathology
Dental health education
Dental materials
Pain management
Periodontology
If you are interested in pursuing a bachelor's degree in dental hygiene, additional courses might include:
Dental practice management
Healthcare management
Technical Communications
Research and Ethics
---
Step 2. Pass the National Board Dental Hygiene Examination
You will be required to pass The National Board Dental Hygiene Examination, as part of the licensing process. The exam is offered through the Joint Commission on National Dental Examinations.
Tests are administered through Pearson VUE test centers. The testing fee is $400. Test centers are available throughout Oregon, including the cities of Portland, Medford, and Salem. Examinations should be scheduled 60-90 days in advance.
---
Step 3. Pass a Regional Clinical Examination
In addition to completing the national board examination, you will also be required to complete a regional clinical examination. This examination but be completed within 5 years of your application for dental hygienist licensure. The State of Oregon Board of Dentistry approves the following testing agencies for a regional clinical examination:
Information about individual testing locations and processes can be found on the above websites.
---
Step 4. Submit an Application Packet to the Oregon Board of Dentistry
Dental hygienist licensure in Oregon is conferred through the State of Oregon Board of Dentistry. The board requires the completion of an application packet, which includes the following required items:
A completed and notarized application form
A $180 non-refundable application fee
A $5 OHWI data collection Fee
A $150 biennial license fee
Transcript from dental hygienist program with degree posted
National Board of Dental Examination test scores
Proof of completed regional clinical examination
Be prepared to allow 6-8 weeks for processing once you have submitted your completed application packet.
Once the application and fees have been processed, you will be mailed a jurisprudence exam. This exam is an open book exam required to test your knowledge of laws and regulations regarding dental hygienists in the state of Oregon, which are found in the Dental Practice Act. Once completed, you can mail the exam back to the State of Oregon Board of Dentistry.
---
Step 5. Participate in Continuing Education to Maintain Licensure
The Oregon State Board of Dentistry requires that dental hygienists complete 24 hours of continuing education every two years in order to maintain licensure. Continuing education opportunities must relate to patient care or dental public health.
There are a wide variety of options approved to fulfill your continuing education requirements, including:
Post-graduate coursework
Lectures, study clubs, and conventions
Research or presentation preparation
Correspondence, self-study, or online courses
Volunteer, pro bono dental hygiene services or community education
Publication authorship
Participation on a board or review
In addition, at least 3 hours must be related to dental/medical emergencies. The Oregon Dental Association offers additional information and programming for continuing education.
You will be required to log your continuing education hours and submit the log to the State or Oregon Board of Dentistry in order to have your dental hygienist license renewed.