To become a dental hygienist in Tennessee you will need to meet the eligibility requirements described in this guide:
The Tennessee Board of Dentistry is responsible for licensing all dental hygienists in the state. As a licensed dental hygienist in Tennessee you will be permitted to perform duties that include the following:
Removal of soft and hard stains or deposits on teeth that extend to the depth of the gingival sulcus
Prophylaxis
Exposure of radiographs
Apply sealants
Offer dietary advice and instruction to patients
Work as a chairside assistant
Prepare instrument trays
Place and remove matrices for restorative purposes
Place and remove rubber dams, socket dressings, and periodontal dressings
Remove ligatures, excess cement, arch wires, broken bands, and broken brackets
Irrigate sulcular spaces with anti-microbial solutions
Apply tooth conditioners for bonding
Perform pulp testing
---
Step 1. Graduate from an Approved Dental Hygienist School
The Tennessee Board of Dentistry will only grant a dental hygienist license to applicants who have graduated from a program that is approved by the American Dental Association (ADA). Approved programs are offered at both the associate and bachelor level. An associate's degree meets Tennessee's licensing requirements, while bachelor's programs provide expanded opportunities for career advancement.
The ADA's Commission on Dental Accreditation (CODA) is responsible for approving academic programs. There are at least eight dental hygienist schools in Tennessee that have such approval, and which are located in the cities of:
Oak Ridge
Nashville
Memphis
Madisonville
Johnson City
Chattanooga
SPONSORED LISTINGS
Featured Programs:

Penn Foster's Dental Assistant career diploma program​ will teach you on-the-job skills like dental health procedures, office operations, dentistry terminology use, and more - so you can begin pursuing your career as a Dental Assistant.​
Selected Campus Locations:
Selected Programs: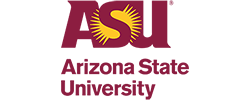 With ASU's Online Bachelor of Science in Applied Biological Sciences – Pre-Dental, you'll be equipped with the knowledge, skills and experience needed to pursue an advanced degree in dentistry or a career in a dental-related field.
Selected Campus Locations:
An approved dental hygienist program will include studying subjects that include:
Oroficial, head, and neck anatomy
Radiology
Dental materials and tools
Pain control and anxiety
Periodontology
Oral and general pathology
Dental public health education
Community dentistry
Dental hygiene lab and clinical
---
Step 2. Pass the National Board Dental Hygiene Examination (NBDHE)
You can sign up online to take the NBDHE, a test that is administered by the Joint Commission on National Dental Examinations (JCNDE). You will be eligible to take this exam once you graduate from an ADA-approved dental hygienist program, and may also take it as a student if your instructor certifies that you are ready.
The NBDHE is made up of 350 multiple-choice questions in total and divided into two parts. The first portion involves 200 discipline-centric questions that can be divided into three main subjects:
Community health and research principles
Clinical dental hygienist services
Scientific principles behind the practice of dental hygiene
The second portion is comprised of 150 scenario-based questions involving between 12 and 15 hypothetical patients. These questions are drawn from seven main subject areas:
Professional responsibility
Patient characteristics assessment
Supportive treatment and service
Interpreting and obtaining x-rays
Use of preventative agents
Performance of periodontal procedures
You can take the NBDHE at Pearson VUE testing centers across America, four of which are located in Tennessee in the cities of:
Brentwood
Nashville
Chattanooga
Knoxville
---
Step 3. Pass a Board-Approved Clinical Dental Examination
You will also need to pass a clinical dental exam that is approved by the Tennessee Board of Dentistry, such as those offered by one the following agencies:
The typical content of a clinical exam will involve a demonstration of the following skills:
Teeth cleaning
X-rays of the oral cavity
Detection and proper removal of calculus
Measuring the depth of periodontal pockets
Your resulting exam score will be automatically sent to the Tennessee Board of Dentistry.
If you are already a licensed dental hygienist in a different state who has been actively practicing for at least three of the past five years, you may be exempt from taking a regional clinical examination provided you have not previously failed another state's required regional exam.
---
Step 4. Consider Additional Optional Dental Hygienist Qualifications
In addition to the duties associated with the basic dental hygienist job description, the Tennessee Board of Dentistry also permits the following four expanded duties for qualifying dental hygienists:
Administration of Local Anesthesia
To be certified by the Tennessee Board of Dentistry to administer local anesthesia you will need to qualify via one of three recognized routes:
Complete an ADA-approved course covering the administration of local anesthesia
Complete a state Board of Dentistry-approved course that focuses on the administration of local anesthesia
Complete an out-of-state course that covers the administration of local anesthesia that the Board deems to be valid
Once you have completed one of these requirements you will need to fill out an application for certification that must be submitted to the Board. The Board will then consider your eligibility for certification in this area.
Monitoring and Administering Nitrous Oxide
If you are in good standing with the state's Board of Dentistry you can apply for certification to monitor and administer nitrous oxide. To be eligible for this duty you must either complete a Board-approved course dealing with the monitoring and administration of nitrous oxide, or have completed such a course as part of your ADA-approved dental hygienist education.
This certification is valid as long as you maintain your dental hygienist license with the Tennessee Board of Dentistry.
Restorative and Prosthetic Function
Experienced dental assistants in Tennessee also have the option of becoming certified to perform restorative and/or prosthetic functions. To be eligible for these Board-issued certifications you will need to meet two requirements:
Have at least two full-time years of experience as a dental hygienist
Complete a Board-approved course in restorative and/or prosthetic functions
Certification in these areas are valid as long as you maintain your dental hygienist license.
---
Step 5. Apply for Licensure with the Tennessee Board of Dentistry
You will need to complete two final steps before you will be ready to apply for a dental hygienist license. The first of these is to obtain an approved CPR certification, such as:
Basic Life Support for the Healthcare Provider
CPR/AED for the Professional Rescuer
Next you will also need to complete a criminal background check. Once you have accomplished these two tasks you will be ready to submit an application for licensure.
Along with a completed application packet, the following will need to be submitted to the Tennessee Board of Dentistry:
Official transcripts from your dental hygiene school in Tennessee or another state, submitted by the institution directly to the Board
Official NBDHE scores sent directly to the Board by the JCNDE
Two letters of recommendation from dental professionals
Application fee
Proof of approved CPR certification
Copy of any dental hygiene licenses from different states, if applicable
It can take up to 14 business days for materials submitted to the Board's office to be accumulated in your application file. Once you receive your license you will be able to apply to dental hygienist jobs in Tennessee.
---
Step 6. Maintain Your Tennessee Dental Hygienist License
Your license will expire on the last day of your birth month. To maintain a dental hygienist license you must keep your CPR certification up-to-date. You also need to complete at least 30 hours of continuing education every two years. Two of these hours must be in the area of chemical dependency, and up to half of your continuing education may be web-based.
You can find additional information about continuing education opportunities, job vacancies, and the latest updates on legislation in the dental hygienist field through professional organizations such as the Tennessee Dental Hygienist Association (TDHA).
By the most recent count there were 3,410 dental hygienists working across Tennessee, distributed among cities as follows:
1,030 in the greater Nashville-Murfreesboro area
570 in the greater Memphis area
540 in Knoxville
270 in the greater Chattanooga area
160 in the greater Kingsport area
150 in Clarksville