The Kentucky Occupational Employment Outlook recognizes the job of Dental Hygienist as being in the top ten jobs fastest growing jobs with the most annual openings. By the year 2020, the dental hygienist profession is expected to grow 34.91%, creating 90 new jobs annually.
The Kentucky Board of Dentistry is the state agency responsible for regulating dental hygienist job and licensure standards. To practice dental hygiene in Kentucky, you must first attain licensure.
SPONSORED LISTINGS
Featured Programs:

Penn Foster's Dental Assistant career diploma program​ will teach you on-the-job skills like dental health procedures, office operations, dentistry terminology use, and more - so you can begin pursuing your career as a Dental Assistant.​
Selected Campus Locations:
Selected Programs: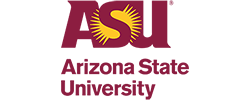 With ASU's Online Bachelor of Science in Applied Biological Sciences – Pre-Dental, you'll be equipped with the knowledge, skills and experience needed to pursue an advanced degree in dentistry or a career in a dental-related field.
Selected Campus Locations:
How to become a Registered Dental Hygienist in Kentucky:
---
Step 1. Earn a Minimum of an Associate's Degree in Dental Hygiene
Before you apply for licensure, you need to be a graduate of an American Dental Association (ADA) Commission on Dental Accreditation (CODA)-accredited dental hygiene program approved by the Kentucky Board.
There are currently five (5) CODA-accredited dental hygiene schools in Kentucky, which culminate in certificates, associate's degrees, and bachelor's degrees. In schools such as these, you will complete courses such as:
Chemistry
Biology
Anatomy and Physiology
Nutrition
Biology of the Head and Neck
Dental Anatomy
Radiography
Dental Hygiene Theory
Dental Hygiene Principles of Practice
Microbiology
Physical Diagnosis and Medical Management
Preclinical Radiography
Oral Pathology
Pain and Anxiety Control
Community Dental Health
Along with a CODA-accredited dental hygiene degree, you must complete a Kentucky Cabinet of Health and Family Services (CHFS) approved dental hygiene HIV/AIDS course.
Approved courses may be taken at any of the following colleges:
Armstrong Atlantic State University
Big Sandy Community & Technical College
Bluegrass Community & Technical College
Henderson Community & Technical College
Lewis & Clark Community College
Santa Fe Community College
Shawnee State University
University of Cincinnati
University of Louisville
University of Michigan – Ann Arbor
University of Missouri – Kansas City
University of New Mexico, Albuquerque
Western Kentucky University
West Virginia University School of Dentistry
William Rainey Harper College, Palantine
Wytheville Community College
---
Step 2. Pass National, Clinical, and Jurisprudence Examinations
To apply for licensure, you must first pass a National, Regional, and Jurisprudence examination.
National Board Examination
Before you apply for licensure, you must pass the National Board Dental Hygiene Examination (NBDHE), offered by the Joint Commission on National Dental Examinations.
You must be enrolled in or graduated from a CODA-accredited dental hygienist school in order to be eligible for this exam. To apply for this examination, complete the following steps:
Read and Agree to NBDHE Guide
Register for DENTPIN
Apply for Exam
Schedule a Time and Location to Take Exam
Once the application is processed, JCNDE will send you scheduling instructions through email or, if you have not provided an email, through the mail. If the instructions indicate a Pearson VUE is a testing center, you may test at the following locations in Kentucky:
Lexington, Kentucky
Louisville, Kentucky
Other testing centers located near Kentucky are located in the following cities:
Mason, Ohio
Moraine, Ohio
Knoxville, Tennessee
Johnson City, Tennessee
Charleston, West Virginia
Columbus, Ohio
Indianapolis, Indiana
Regional Examination
These scores attained within five (5) years of your application for licensure. Scores older than five (5) years old will not be accepted. Kentucky allows you to choose to take the regional exam at any of the following testing centers:
Jurisprudence Examination
This exam is an open-book exam that you download from the Kentucky Board of Dentistry website. The exam focuses on Kentucky State Statues and Regulations. You must complete, sign, and mail the exam into the Board for grading at:
Kentucky Board of Dentistry
312 Whittington Parkway, Suite 101
Louisville, KY 40222
Phone: 502.429.7280
---
Step 3. Submit Licensure Application
When applying for licensure, you may choose to apply for licensure by examination or licensure by credentials. Licensure by examination will be the first choice for those who have never achieved dental hygienist licensure before. Those who have attained licensure in a different state and who have actively practiced may choose to apply for licensure by credentials.
Licensure by Examination
To submit an application for licensure by examination, follow these steps:
Submit verification of gradation from CODA-accredited dental hygiene school
Submit National Board Dental Hygiene Examination scores
Submit scores from one of the regional examinations
Complete Jurisprudence Exam
Complete Kentucky Cabinet of Health and Family Services (CHFS) approved HIV/AIDS course
Submit current CPR certification
Submit a criminal background check
Submit Application and $75-$125 fee
To complete the criminal background check, follow these guidelines:
Indicate on form that results must be mailed to the following address:

Kentucky Board of Dentistry
Attn: Shimada Hazley
312 Whittington Pkwy, Suite 101
Louisville, KY 40222
Take form to any local Sheriff, Police, or State Police Department
Give fingerprint
Mail the form, fingerprint card, and $18 fee to the following address:

FBI CJIS Division – Record Request
1000 Custer Hollow Road
Clarksburg, WV 26306
Licensure by Credentials
If you have attained licensure and practiced before as a dental hygienist, you will attain licensure through credentials. To attain licensure, complete all of the above steps for attaining licensure by examination, plus the following steps:
Submit proof of previously held licensure
Allow Board to obtain National Practitioner Data Bank Report and AADE Clearninghouse Report
Submit an affidavit stating that you have been legally practicing for at least five (5) of the past six (6) years.
---
Step 4. Complete Continuing Education
You must renew your license by December 31st on even numbered years. If you allow your license to lapse, reinstatement fees may be anywhere between $240-$630, depending on how long you go without renewing.
To renew your license, you must first complete continuing education. Effective as of 2010, dental hygienists are required to take thirty (30) credits of continuing education every two years with at least ten (10) hours being taken in a live interactive presentation format.
Courses must be directly related to clinical practice, and they may focus on the following concepts, though they are not limited to them:
Treating medically-compromised patients due to medical emergencies
Diagnosing oral pathology
Understanding pharmaceutical products
Infection Control
Medical and Scientific subjects
Clinical subjects
Technological subjects
Immunization
A maximum of ten (10) continuing education hours may be recorded through volunteering clinical charitable dentistry.
Documentation of continuing education must be completed for each course, and certificate documentation must contain the following information:
Signature of provider
Name of licensee
Title of course
Date of attendance
Number of hours earned
Evidence of method of delivery (if live, interactive presentation format)
After completing the online renewal application, you must print your renewed license online. It will not be mailed to you. To print the license online, make sure to do the following when prompted:
View Receipt
Finish and Print License
Download License and Wallet Card
Print License