According to the Dental Assistant National Board (DANB), dental assisting is among the top 25 fastest-growing professions in the United States. A dental assistant, as part of a dentist-led team, performs both clinical and administrative duties to ensure the dental office runs efficiently and smoothly.
Find Dental Assistant Career Info by State
Sponsored Listings
Clinical and Administrative Dental Assistant Job Duties
Clinical Job Duties
Just a few of the clinical job duties of dental assistants include:
Applying topical anesthetics
Arranging dental instruments, materials, and medications for dentist
Conducting post-operative and post-treatment procedures, as instructed by the dentist
Educating patients on oral hygiene instructions, including brushing and flossing techniques
Handling instruments to the dentist
Maintaining a sterile working environment, according to current infection control procedures
Mixing and preparing materials, such as cements and fillings
Sterilizing instruments
Utilizing suction system to keep the patient's mouth dry
SPONSORED LISTINGS
Featured Programs:

Penn Foster's Dental Assistant career diploma program​ will teach you on-the-job skills like dental health procedures, office operations, dentistry terminology use, and more - so you can begin pursuing your career as a Dental Assistant.​
Selected Campus Locations:
Selected Programs: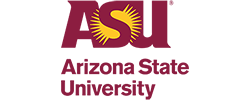 With ASU's Online Bachelor of Science in Applied Biological Sciences – Pre-Dental, you'll be equipped with the knowledge, skills and experience needed to pursue an advanced degree in dentistry or a career in a dental-related field.
Selected Campus Locations:
Administrative Job Duties
Administrative duties for dental assistants often include:
Answering telephones and making appointments
Communicating with vendors and the purchasing department
Greeting patients in waiting area and escorting them to the exam room
Maintaining patient treatment records
Overseeing the preventative maintenance of dental equipment
Stocking supplies and maintaining a clinical supply inventory
Completing insurance forms
A job description for a dental assistant also typically includes equipment and supplies that the employer expects the job candidate to have experience working with or operating:
Aspirators
Autoclaves
Cheek and tongue retractors
Computers/computer software
Dental instruments
Disinfectant solutions
Mercury/silver amalgam
Photographic chemicals
Polishing lathes
Powdered plaster and stone
Syringes
Water sprays
Waxes
X-ray machines
Job Descriptions for Dental Assistants with Expanded Functions
Dental assistants who are responsible for completing job duties beyond the scope of a general dental assistant are often said to be expanded function dental assistants. Duties of expanded function dental assistants often include:
Applying pit and fissure sealants
Applying topical fluoride treatments
Placing and removing periodontal dressings
Polishing teeth
Removing surgical sutures
Taking dental x-rays
Taking impressions and bite registrations
Dental assistants may work for general dentists, pediatric dentists, oral surgeons, periodontists, and orthodontists, among others; therefore, their daily tasks may differ depending on the dental specialist for whom they work.
Orthodontic Dental Assistant Job Duties
Placing and ligating arch wires
Placing and removing orthodontic ligature ties and orthodontic separators
Preparing teeth for bonding
Removing orthodontic bands and excess cement using hand instruments and ultrasonic scalers
Removing orthodontic brackets and attachments
Selecting and curing orthodontic brackets
Sizing, fitting, and cementing orthodontic bands
Dental Sedation Assistant Job Duties
Adding drugs, medications, and fluids to IV lines, under the guidance of a licensed dentist
Monitoring patients undergoing conscious sedation or general anesthesia
Operating monitoring equipment, such as pulse oximeters, electrocardiograms, and respiration rate monitoring devices
Removing IV lines
Periodontist Dental Assistant Job Duties
Applying non-aerosol and non-caustic topical agents
Knowledge of autoclaves, lathes, model trimmers, radiograph machines, vacuum-presses, and intraoral cameras
Placing post-extraction and periodontal dressings
Removing healing abutments from dental implants
Removing post-extraction and periodontal dressings
Oral/Maxillofacial Surgeon Dental Assistant Job Duties
Assisting the surgeon during treatment/surgical procedures
Preparing and sterilizing instruments and equipment
Preparing for perio-surgical setups with instruments, equipment, and supplies
Scheduling surgical consultations and procedures
Setting up and breaking down post-treatment
Taking and developing dental radiographs
Prosthodontic Dental Assistant Job Duties
Fabricating mouth and bit guards and custom trays
Making diagnostic impressions and casts
Performing simple acrylic repairs
Preparing materials for prostliodontic procedures
Setting up prosthodontic instrument trays
Trimming dental casts
Qualifying for Dental Assisting Jobs through Education, Certification, and Training
A typical dental assistant job description includes tasks that candidates can best develop competency to perform through education and certification:
Dental Assisting Program Completion
One of the most common job requirements is undoubtedly a certificate, diploma or associate's degree from a Commission on Dental Assisting (CODA)-accredited program in dental assisting. These CODA-accredited programs include a clinical externship and all of the necessary coursework to prepare dental assistant job candidates to meet the requirements that most employers set.
National Certification
Thirty-eight states defer to Dental Assistant National Board (DANB) certification as the standard for qualifying dental assistants for state registration and licensure purposes. It has also become the standard among dental assistants who want to advance in the profession. There are currently four different DANB certifications and two to six component examinations within each certification:
Certified Restorative Functions Dental Assistant (CRFDA)
Certified Preventive Functions Dental Assistant (CPFDA)
Certified Orthodontic Assistant (COA)
Certified Dental Assistant (CDA)
State Requirements
Dental assistants must ensure they meet the requirements have been established by their state's board of dentistry. State dental boards (often referred to as boards of dental examiners) regulate the practice of dentist assistants in most states; however, the requirements for registration or practice vary from state to state.
Some states require DANB national certification for dental assistants, while other states require dental assistants to graduate from a CODA-accredited training program and pass a licensing examination. Other states regulate dental assistants if they perform specific job duties, such as coronal polishing or x-rays, while still other states have no licensing or registration requirements at all.