Unlike other states that have strict guidelines surrounding the practice of dental assisting, the Wisconsin Dentistry Examining Board has few. Wisconsin does not license or certify dental assistants; however, dentists are required to properly train their dental assistants and document all training that takes place within their practice. Dentals must maintain verifiable records regarding the successful completion of training.
The Dental Assisting National Board (DANB) notes the following allowable dental assisting functions for dental assistants in Wisconsin:
Expose, evaluate, and process dental x-rays
Perform occupational safety and infection control procedures, such as sterilizing instruments and equipment
Take impressions
Sponsored Listings
Dental assistants in Wisconsin may not administer, monitor, or adjust the concentration of nitrous oxide; however, they may assist the dentist in monitoring the patient's condition while undergoing nitrous oxide treatment.
Dental assistants in Wisconsin are not permitted to perform the following:
Any procedure that may cause damage to the oral cavity or teeth and cannot be remedied without professional intervention
Any procedure that may cause an adverse or a systemic reaction
Any procedures that are intended or interpreted to be preliminary assessments, oral screenings, dental hygiene treatment planning, scaling or root planing, oral prophylaxes, or dental sealants
Dental Assisting Education and Training Programs in Wisconsin
Although there are no state-mandated requirements to become a dental assistant in Wisconsin, the Wisconsin Dental Association notes that some dentists prefer dental assistants who possess formal training through a dental assisting program.
SPONSORED LISTINGS
Featured Programs:

Penn Foster's Dental Assistant career diploma program​ will teach you on-the-job skills like dental health procedures, office operations, dentistry terminology use, and more - so you can begin pursuing your career as a Dental Assistant.​
Selected Campus Locations:
Selected Programs: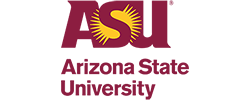 With ASU's Online Bachelor of Science in Applied Biological Sciences – Pre-Dental, you'll be equipped with the knowledge, skills and experience needed to pursue an advanced degree in dentistry or a career in a dental-related field.
Selected Campus Locations:
Dental assisting programs, which are completed through technical colleges, dental schools, and junior colleges, take about 9 to 11 months to complete and confer a certificate or diploma in dental assisting. In addition, some institutions offer part-time, accelerated, and distance education dental assisting programs to accommodate individuals with different schedules.
Many dental assisting programs achieve accreditation through the Commission on Dental Accreditation (CODA), the sole accrediting body for dental assisting programs. A CODA-accredited program ensures that its curriculum prepares students to serve as competent, entry-level dental assistants in Wisconsin. In Wisconsin, there are 6 CODA-accredited dental assisting programs.
CODA-accredited dental assisting programs contain coursework in:
Dental health safety
Oral/interpersonal communication
Dental and general anatomy
Dental assistant professional
Dental radiography
Dental materials
Dental office management
Dental chairside
Dental assistant clinical
The majority of dental assisting programs culminate in a clinical externship, which allows students to begin applying their newly acquired skills in a real-world setting.
Other educational options for dental assistants in Wisconsin seeking to advance their careers are associate's or bachelor's degrees in dental hygiene, business administration, or healthcare administration.
Dental Assisting National Certification for Dental Assistants in Wisconsin
Due to the lack of certification or registration requirements for dental assistants in Wisconsin, dentists may seek dental assistants who pursue nationally recognized credentials. The certifying body for dental assistant certification is the Dental Assisting National Board (DANB).
One of the DANB's entry-level certifications for dental assistants is the Certified Dental Assistant (CDA) credential. The CDA credential includes three examination components:
General Chairside Assisting
Infection Control
Radiation Health and Safety
Because dental assistants are permitted to expose, process, and evaluate dental x-rays, it is likely that dentists in Wisconsin may seek dental assistants who have successfully complete the CDA's Radiation Health and Safety examination. The outline for this examination covers both conventional and digital dental radiation health and safety, as well as topics such as:
Basic anatomical landmarks
Elements of radiographic exposure equipment
Errors encountered during radiographic exposure
Infection control techniques
Radiation biology and safety issues
Radiographic labeling
There are no eligibility requirements to take the Radiation Health and Safety examination. Candidates have up to 5 years to complete all three examinations to achieve the CDA credential.
The CDA certification through DANB must be renewed on an annual basis through the completion of at least 30 continuing education credits. The DALE Foundation, an affiliate of DANB, is the largest provider of dental assisting continuing education. The DALE Foundation offers a Radiation Health and Safety review course.
More information regarding DANB CDA certification and DANB's other certification options can be found here.
Working as a Dental Assistant in Wisconsin
According to Wisconsin's Worknet, there were 5,260 dental assistants employed in Wisconsin in 2010. By 2020, it is expected that there will be a 13.1 percent increase in the number of dental assistant jobs in Wisconsin. Worknet expects there to be 1,100 job openings for dental assistants due to replacement, out of a total of 1,790 job openings through 2020.
The Wisconsin Dental Association is a hub for dental assistant news and information, including:
Legislative advocacy
Dental assistant jobs
Career resources
The American Dental Assistants Association is designed to advance the careers of dental assistants and to promote the dental assisting profession through legislation, professional activities, and credentialing resources.
Dental assistants in Wisconsin are found working in some of the state's largest dental practices, which include:
Dental Associates, Wisconsin
Wisconsin Dental Solutions, Sun Prairie
ForwardDental, Milwaukee and Madison
Children's Hospital of Wisconsin