Illinois was home to some 14,270 dental assistants as of 2013, the fifth highest of any state in the US. Of these, 10,270 dental assistant jobs were located in the Chicago-Joliet-Naperville Metropolitan Division, ranking this metro area second in the country in terms of employment for dental assistants.
The Illinois State Board of Dentistry recognizes dental assistants as those workers who assist licensed dentists and dental hygienists in treating patients, acting as a "third arm" for the dentist or dental hygienist.
Sponsored Listings
The state board recognizes dental assistants and dental assistants qualified in expanded functions as having two different job descriptions:
Dental Assistant – Under the direct training and supervision of a licensed dentist, the dental assistant may perform the following functions:
Greet and lead patients to examining room
Radiography – operate dental x-ray equipment
Expose the dental radiographs
Any functions delegated by licensed dentist regarding record keeping, sanitization, oral health education, etc.
Dental Assistant Qualified in Expanded Functions – The dental assistant who is qualified in expanded functions may perform the following duties:
Coronal Polishing
Placing and finishing amalgam restorations
Applying sealants
Monitoring a patient under the influence of nitrous oxide, minimal to deep sedation
Requirements to Become a Dental Assistant in Illinois
Dental Assistant – Dental assisting in Illinois is an unlicensed entry-level position that does not have state-mandated requirements for formal training or education, though employers looking for the most qualified candidates often set minimum requirements for education, experience or certification.
SPONSORED LISTINGS
Featured Programs:

Penn Foster's Dental Assistant career diploma program​ will teach you on-the-job skills like dental health procedures, office operations, dentistry terminology use, and more - so you can begin pursuing your career as a Dental Assistant.​
Selected Campus Locations:
Selected Programs: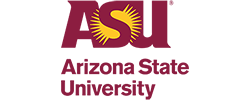 With ASU's Online Bachelor of Science in Applied Biological Sciences – Pre-Dental, you'll be equipped with the knowledge, skills and experience needed to pursue an advanced degree in dentistry or a career in a dental-related field.
Selected Campus Locations:
Salary and benefits for a dental assistant are likely to increase as they acquire more competencies and perform more functions in the office. Education and training that allows a dental assistant to perform more duties has a direct correlation with higher earning potential.
Dental Assistant Qualified in Expanded Functions – to perform expanded functions, an assistant must meet Illinois' qualifications in each function. To qualify, an assistant must be 18 years of age and do the following:
Complete 1,000 hours of clinical assisting experience
OR
Complete Commission on Dental Accreditation (CODA)-accredited dental assisting program (typically results in certificate or diploma, though some associate's programs exist)
OR
Hold current Dental Assisting National Board (DANB) Certified Dental Assistant (CDA) Certification, AND either complete a course in the desired expanded function, OR provide proof that the specific expanded function course has already been completed through an approved dental assisting program
Attending a Dental Assisting Program in Illinois
CODA was established in 1975 and is renown as the only organization able to accredit dental education programs in the United Sates. Attending a CODA- accredited program is necessary for a dental assistant who wishes to qualify for national certification. Accreditation validates the dental assisting program as acceptable to the Illinois State Board of Dentistry.
There are currently five (5) CODA-accredited dental assisting programs in Illinois, which offer certificates in dental office aid, preclinical dental assisting, dental assisting, etc.
Education in a CODA-accredited dental assisting program will include, but are not limited to, the following courses:
Infection control practices
Dental science
Dental materials
Chairside assisting
Dental radiography
Supervised dental assisting practice
Preventative dental health education
Dental office management
Dental radiography
Oral and dental anatomy
Dental emergencies and pathology
Head and neck anatomy
Cardiopulmonary Resuscitation
Oral embryology and histology
National Certification Options for Dental Assistants in Illinois
The DANB CDA Certification is one of the options candidates can pursue to become a Dental Assistant Qualified in Expanded Functions in Illinois. Along with this, DANB research has found that dental assistants who achieve CDA certification are more likely to earn more per hour than non-certified dental assistants, as well as receive paid vacation benefits, medical insurance, 401(k) pension plan, dental care, paid sick leave, and paid holidays.
To achieve certification, an assistant must complete the CDA exam, which is made up of three exams:
An applicant may take the exams together in the full CDA exam, or they may take the component exams separately within a five-month window. If taken separately, an applicant will pay stand-alone fees for the exams:
GC exam fee is $200
RHS exam fee is $175
ICE exam fee is $175
To qualify for the exam and achieve this certification, an assistant must complete the following three steps:
Step 1: Check Eligibility
There are three routes an assistant may take to qualify:
OR
Hold a high school diploma, AND have achieved 3,500 hours of approved work experience, AND hold current CPR certification from DANB-accepted provider
OR
Hold previous DANB CDA certification OR be a graduate of an accredited Doctor of Dental Surgery (DDS) or Doctor of Dental Medicine (DMD) program, OR a graduate from a dental assisting program outside the US or Canada, AND hold current CPR certification.
Step 2: Complete Application and Submit Fee
The fee for the full CDA exam is $375.
Step 3: Follow the instructions on the Test Admission Notice that DANB sends to schedule a time, date, and testing center for the exam.
The test will be scheduled at a PEARSON VUE testing centers. The Illinois testing centers are located in the following cities:
Peoria, IL
Springfield, IL
Schaumburg, IL
After both completing and passing the exam, DANB will send the official exam results and proof of certification to the assistant.
Dental Assistant Professional Association
The American Dental Assistants Association is a national association dedicated to serving dental assistants and helping them advance their careers through education, legislation, credentialing, and professionalism.
Once a member, assistants can join the Illinois State Chapter in order to gain professional contacts, get involved with networking within their professional community, and to enjoy the many benefits that come with becoming a full member.
The Illinois Dental Assistant Association itself is made up of two regional chapters:
Chicago Dental Assistants Association
Northwest Illinois Dental Assistants Society