The Kentucky Board of Dentistry is the state agency that is responsible for regulating the dental profession. The Board recognizes the job descriptions for auxiliary dental assistants and registered dental assistants as different, based on the assistant's level of education and training.
Dental Auxiliaries – As an auxiliary dental assistant, the assistant is only allowed to perform duties that do not require professional competence.
Sponsored Listings
Any duty, including but not limited to the following, must be performed under the direct supervision of a licensed dentist:
Examination of oral cavity
Exposing of radiographs
Placement of pouring of model for preliminary impressions
Taking vital signs
Application of topical anesthetic
Removal of cement from coronal surfaces
Registered Dental Assistant – Dental assistants who have completed Board-approved educational requirements for coronal polishing, radiography, and/or IV placement will be able to be registered by the assistant's dentist employer. Once registered, a dental assistant may perform duties including but not limited to the following:
Placing, packing, and removing retraction cord
Removal of sutures
Fluoride
Exposing radiographs
Holding an removing final impressions
Applying bases and cavity liners
Sealant application
Application of topical anesthetic
Monitoring nitrous oxide
Coronal polishing (if educational requirements have been met)
IV access line placement (if educational requirements have been met)
The registered dental assistant may perform further functions when under the direct supervision of licensed dentists who hold a permit in sedation.
Requirements to Become a Dental Assistant in Kentucky
Dental Auxiliaries – Dental auxiliaries fill entry-level jobs that do not require any state-mandated training, as many dental practices in the state offer on-the-job training. However, employers routinely look for job applicants with higher levels of experience and education.
SPONSORED LISTINGS
Featured Programs:

Penn Foster's Dental Assistant career diploma program​ will teach you on-the-job skills like dental health procedures, office operations, dentistry terminology use, and more - so you can begin pursuing your career as a Dental Assistant.​
Selected Campus Locations:
Selected Programs: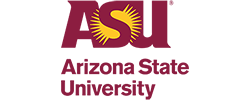 With ASU's Online Bachelor of Science in Applied Biological Sciences – Pre-Dental, you'll be equipped with the knowledge, skills and experience needed to pursue an advanced degree in dentistry or a career in a dental-related field.
Selected Campus Locations:
Registered Dental Assistant – A dental assistant in Kentucky cannot register without a dentist employer. It is the responsibility of the licensed dentist employing the dental assistant to complete the registration by listing the assistant's name on the Online Dental License Renewal form. For eligibility to become a registered dental assistant, an assistant must complete the following steps:
Hold current Cardiopulmonary Resuscitation (CPR) certification that meets or exceeds the standards of the American Heart Association (AHA)
Complete a Board-approved educational course in Coronal Polishing, Radiation Safety, Radiation Techniques, and/or Starting Intravenous Access Lines
Once the dental assistant has completed these steps, the assistant's employer may do the following:
Register dental assistant on the licensed dentist's Online Application for Renewal of Licensure
Maintain a personnel file for registered dental assistant, documenting the following:

Current CPR certification
Copy of issued certificates signifying completed Board-approved education course(s)
A statement of competency of the dental assistant's designed duties
Gaining the Qualifications to Work as a Dental Assistant in Kentucky
Education and Training Programs
Courses may be Kentucky Board-approved or CODA-accredited, and result in certificate, diploma, and in more rare instances, an associate's degree. There are currently two CODA-accredited dental assisting programs in Kentucky, which offer courses such as:
Human Anatomy & Physiology
Infection Control & Medical Emergencies
Dental Sciences
Materials in Dentistry
Oral Pathology
Oral Radiology
Dental Assisting
Preventive Dentistry
After successful completion, a student has the potential to receive certificates in Expanded Functions, Coronal Polishing, and/or Radiation Health and Safety.
National Certification
Not only is the DANB certification one option to fulfill radiography requirements as a dental assistant in Kentucky, but also, DANB research shows that achieving national certification gives a dental assistant an edge in the field. Certification proves to clients and employers an assistant's dedication to the career, and it gives assistants the potential to earn more per hour than non-certificate holders.
To fulfill radiology requirements for Kentucky, an assistant must complete and pass the DANB Radiation Health and Safety exam. This exam is a component exam of the full Certified Dental Assistant (CDA) exam. A dental assistant may choose to take the full exam or to take the component exam as a stand-alone test.
To take the full CDA exam, which comes with a $375 fee, is composed of the following component exams:
To take the full CDA exam, an applicant must complete the following steps:
Step 1. Check Eligibility
Step 2. Submit Application and Fee
Step 3. Schedule a time, date, and location for the exam
The CDA exam is administered at Pearson VUE professional centers, which are located in the following Kentucky cities:
Other close examination sites located outside of the state include:
Mason, Ohio
Moraine, Ohio
Knoxville, Tennessee
Meeting the Requirements for Specific Dental Assistant Functions in Kentucky
To fulfill the requirements in order to perform radiography, coronal polishing, and placing intravenous access lines under the direct supervision of a licensed dentist, a dental assistant must pursue the following education and training:
Radiography
To perform radiography procedures, such as operating dental x-ray equipment, a dental assistant must:
OR
Complete a Commission on Dental Accreditation (CODA)-accredited course in radiation safety
OR
Complete a six (6)-hour Kentucky Board-approved course in dental radiation safety, AND

Four (4) hours of instruction in dental radiography technique under supervision of a licensed dentist in a clinical setting
OR
Complete a Kentucky Board-approved four (4) hour course in radiography technique
Coronal Polishing
To perform coronal polishing duties, a dental assistant must:
Hold certification of completion of a eight (8)-hour, CODA-accredited course in coronal polishing, AND
Have licensed employer dentist keep copy of certificate on file
Intravenous Access Lines
To place IV access lines, a dental assistant must work under the direct supervision of a licensed dentist holding a permit in either sedation or anesthesia, and
Hold certification of completion a Board-approved course in starting IV lines, AND
Give copy of certification to employer to keep on file
Working as a Dental Assistant in Kentucky
As of 2013, Kentucky was home to 4,160 dental assistants, giving the state a radio of 2.33 dental assistants for every one thousand residents. Between 2010 and 2020, the number of dental assistant jobs available in Kentucky is expected to grow 2.5%, creating 190 openings during this time.
The Northern Kentucky Dental Assistants Society was created in 1996, as part of the American Dental Assistants Association. The association's mission is to to support and encourage dental assistants through giving access to the following advancement opportunities:
Continuing education programs
Credentialing
Meetings
An annual session
To become a member, contact NKDAS for an application.