According to the U.S. Bureau of Labor Statistics, the State of Georgia employs over 8,500 dental assistants, putting it in the top tier of dental assistant employment rates across the US.
The Georgia Board of Dentistry recognizes dental assistants and expanded duty dental assistants (EDDA) as having distinctly different job descriptions:
Sponsored Listings
Dental Assistant – The Georgia Board of Dentistry allows a dental assistant to perform basic duties under direct supervision of a licensed dentist. The assistant must know about mouth hygiene, how to sterilize dental instruments, and must be able to do secretarial and bookkeeping work.
Any further duties— such as making impressions, removing dressings, applying topical anesthetic, etc.—may only be given to the assistant in easily reversible situations, when the patient has no chance of being harmed.
Expanded Duty Dental Assistant (EDDA) – The Georgia Board of Dentistry allows an EDDA to perform specific expanded duties pertaining only to the expanded duty course(s) the assistant has completed (general chairside, radiation health and safety, or infection control). These duties include, but are not necessarily limited to:
Applying desensitizing agents to root surfaces of teeth
Place substances including cavity liner, base, or varnish, over unexposed pulp
Intraoral fabrication of temporary crowns and bridges
Face bow transfers
Create impressions to repair damaged prosthesis
Redressing and removing dressing from alveolar sockets
Applying topical anticariogenic agents
Making impressions for passive orthodontic appliances
Applying primer and bonding agents to etched enamel or dentin, etc.
Educational Requirements for Dental Assistants in Georgia
Dental Assistant – The State of Georgia does not enforce education or training requirements for basic dental assistants. Still, the dental practices that employ dental assistants do show preference to job candidates with experience or some level of formal training.
SPONSORED LISTINGS
Featured Programs:

Penn Foster's Dental Assistant career diploma program​ will teach you on-the-job skills like dental health procedures, office operations, dentistry terminology use, and more - so you can begin pursuing your career as a Dental Assistant.​
Selected Campus Locations:
Selected Programs: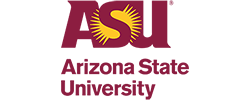 With ASU's Online Bachelor of Science in Applied Biological Sciences – Pre-Dental, you'll be equipped with the knowledge, skills and experience needed to pursue an advanced degree in dentistry or a career in a dental-related field.
Selected Campus Locations:
Expanded Duty Dental Assistant (EDDA) – To qualify as an EDDA in Georgia, applicants must:
Hold a high school diploma or its equivalent,
Have proof of current Cardiopulmonary Resuscitation (CPR) certification,
Hold an Expanded Duty certification, denoting the completion of a Georgia Board-approved Expanded Duty Training Course concerning the specific expanded duty the assistant intends to perform.
Applicants that have yet completed a Georgia Board-approved Expanded Duty Training course must enroll. To enroll, an applicant must complete at least one of the following:
OR
Graduate, or be eligible for graduation, from a one (1) year accredited or Board-approved dental assisting program
OR
Have job experience as a chair side assistant under the supervision of a licensed     dentist for at least six (6) months within the past three (3) years
An applicant for the Expanded Duty Training Course can complete the required course(s) through any of the following organizations:
An Accredited Dental Assisting Program
A Dental Hygiene School
A Dental School
A Professional Association – recognized and approved by the Georgia Board of Dentistry
After the course is completed, a licensed dentist will administer a competency exam. Upon passing the exam, the organization that administered the expanded duty course will issue a certification.
Pursuing CDA Certification
To pursue the CDA certification option, applicants must pass the CDA exam and complete the following steps:
Step 1. Check eligibility to take the CDA exam. There are three options to become eligible to take the CDA exam.
Option 1 – Graduate from a CODA-accredited dental assisting or dental hygiene program AND hold a current CPR certification from a Dental Assisting National Board (DANB)-accepted provider
Option 2 – Hold a high school diploma or equivalent AND have a minimum of 3,500 hours of approved work experience AND hold a current CPR certification from a DANB-accepted provider
Option 3 – Hold former DANB CDA status, or be a graduate of a CODA-accredited DDS or DMD program, or be a graduate from a dental degree program outside the U.S. or Canada AND hold a CPR certification from a DANB-accepted provider
Step 2. Complete the application and submit the $375 fee for the CDA exam
Step 3. Three to four weeks after the application is received, the candidate will receive a Test Admission Notice, will check it immediately for errors, and will report any errors immediately to DANB at 1-800-367-3262. If there are no errors, candidate may follow directions on admission notice to schedule a location, date, and time with testing vendor, Pearson VUE, to take exam within the 60-day testing window listed on the notice.
The CDA Exam consists of three component exams, which an applicant may take separately within a five-year period or as part of the full CDA test:
There are six cities in which Pearson Professional Centers are listed in Georgia:
Macon, GA
Albany, GA
Savannah, GA
Augusta, GA
Atlanta (Stockbridge), GA
Atlanta (North), GA
If needed, a candidate may re-schedule a testing appointment up to 24 hours before the scheduled exam at no additional fee.
DANB will mail the official exam results and certificate(s) within three to four weeks after the exam upon passing. Certification is valid for one year.
Pursuing Advanced Education
An EDDA may continue education by:
Completing consecutive Georgia Board-approved Expanded Duty Training Courses, allowing the EDDA to perform further expanded duties.
Renewing DANB CDA certification by completing 12 Continuing Dental Education (CDE) credits annually and renewing online.
Advancement to Dental Hygienist