South Carolina's state law allows dental assistants to perform basic tasks without the need to obtain a license. However, state law does require additional training for dental assistants that work with radiography, those that monitor nitrous oxide, and those with the expanded duty designation.
The South Carolina Board of Dentistry recognizes two distinct classifications of dental assistant:
Sponsored Listings
Dental Assistants – Basic dental assistants in South Carolina are only legally bound to meet employment requirements that include being able to work in the United States legally and being at least 18 years of age. However, employers often require additional qualifications, which frequently include:
Prior work experience in a dental office
Current CPR certification
Completion of a dental assistant certification or training program
SPONSORED LISTINGS
Featured Programs:

Penn Foster's Dental Assistant career diploma program​ will teach you on-the-job skills like dental health procedures, office operations, dentistry terminology use, and more - so you can begin pursuing your career as a Dental Assistant.​
Selected Campus Locations:
Selected Programs: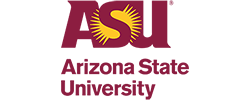 With ASU's Online Bachelor of Science in Applied Biological Sciences – Pre-Dental, you'll be equipped with the knowledge, skills and experience needed to pursue an advanced degree in dentistry or a career in a dental-related field.
Selected Campus Locations:
The basic duties allowed for by law in the dental assistant job description can only be performed under the supervision of a dentist:
Assisting in basic supportive chairside dental procedures
Applying topical drugs as directed by a supervising dentist
Charting existing restorations such as missing teeth and applications within the mouth
Placement and removal of matrix, periodontal packs, orthodontic ligatures, and rubber dams
Taking and recording vital signs, such as respiration, blood pressure, and pulse
Removing sutures
Expanded Duty Dental Assistants – In addition to the general duties named above, expanded duty dental assistants in South Carolina are permitted to conduct the following expanded activities under the supervision of a dentist:
Placement of socket dressing, gingival retraction cord, and temporary restorations
Removal of socket dressing and excess cement from restoration or appliances
Taking of impressions for study models
Cementing of temporary bridges or crowns
Polishing restorations and supra-gingival tooth structure
Application of fissure and pit sealant
Qualifying to Become a Dental Assistant in South Carolina
Candidates have two options to gain eligibility to become a dental assistant in South Carolina capable of performing expanded duties:
Graduate from a dental assistant academic program that is accredited by the American Dental Association. There are nine accredited dental assistant schools in South Carolina, located in:


Aiken
Charleston
Columbia
Florence
Greenville
Myrtle Beach
Pendleton
Rock Hill
Spartanburg

Complete at least two years of continuous and full-time employment as a chairside dental assistant
Note that dental assistant schools with academic programs that are approved by the American Dental Association will fulfill the requirements to work with radiography. These programs may also fulfill the eligibility requirements to apply for a certificate to monitor nitrous oxide, however candidates should check with the individual program they choose to confirm this.
Dental assistant schools in South Carolina that are approved by the American Dental Association will offer courses that include:
Clinical assisting
Receiving and preparing patients for treatment
Oral medicine and oral biology
Assisting chairside treatment
Radiology and x-rays
Construction of temporary crowns
Ethics and professionalism
Tooth morphology and histology
Pouring and trimming impressions
Dental office management skills
Patient records, filing, and appointment booking
Specialty Training Requirements in Radiography and Nitrous Oxide Monitoring
Radiography Training – In order to place and expose radiographic film (take x-rays) in a dental office, dental assistants must have successfully completed a training course in radiation safety. This training must be acceptable to the South Carolina Department of Health and Environmental Control. Acceptable training courses include the following four options:
Diploma from a dental assistant academic program that is accredited by the American Dental Association
Earning one of the following certifications from the Dental Assisting National Board:


Eligibility requirements for the CDA Certification require an approved CPR certification and one of the following:

Graduation from an ADA-accredited dental assistant or dental hygienist program
Graduation from high school and at least 3,500 hours of approved work experience as a dental assistant
Graduation from a dental assistant school abroad

Earning a Certificate in Radiation Safety from the South Carolina Dental Association (SCDA)
Earning a certificate that documents the completion of a structured training course in radiation safety from a technical school
It is the responsibility of the employing dentist to affirm to the South Carolina Board of Dentistry that dental assistants who work with radiography are properly trained.
Nitrous Oxide Monitoring Certificate – The state's Board of Dentistry offers this certificate to eligible expanded duty dental assistants and dental hygienists. Candidates can become eligible for this certification by completing the following:
Complete an Application for Certification in Nitrous Oxide Monitoring and submit this to the South Carolina Board of Dentistry
One of the following:


Complete an approved nitrous oxide monitoring course; there are currently nine approved courses in South Carolina
Submit proof of nitrous oxide certification in a different state, including official transcripts from a training program

Pay an application fee of $25 and a $10 certificate fee
Demonstrate proof of being an Expanded Duty Dental Assistant
Have completed a CPR certification course in the past three years from one of the following approved providers:

Pass the State Board Nitrous Oxide Monitoring Examination – to do this candidates must first submit a completed application for certification before being allowed to take this exam; the exam is often offered immediately following the completion of the nitrous oxide monitoring course
Working as a Dental Assistant in South Carolina
Dental assistants provide their valuable services in an expanding marketplace throughout South Carolina where the number of jobs continues to grow at a much higher-than-average rate. Medical assistants are concentrated in the following parts of South Carolina:
680 dental assistants in Columbia
550 dental assistants in the Greenville-Mauldin-Easley area
380 dental assistants in Charleston greater metropolitan area
340 dental assistants in the Low Country non-metropolitan area
250 dental assistants in Spartanburg
220 dental assistants in the Upper Savannah non-metropolitan area
200 dental assistants in Florence
190 dental assistants in the Myrtle Beach area
To have an idea of the real-time qualifications employers are looking for, job candidates may take a look through the most recent vacancy announcements for dental assistants from locations across the state:
Family Dental in Columbia was recently seeking a dental assistant with the following qualifications:

Capability of taking x-rays
Expanded Function Dental Assistant preferred
Take Care Health Systems in Greer was recently seeking a dental assistant who:

Was a graduate of an accredited dental assistant program or who had at least three years of work experience
Had certifications in Radiology, Infection Control, and jurisprudence
Had current Basic Life Support (BLS) certification through either the AHA or ARC
Heartland Dental in Lexington was recently looking for a dental assistant with at least two years of work experience and the ability to work in radiology.
Dental One in Anderson recently sought a dental assistant who possessed the following qualifications:


Minimum qualifications:

High school diploma or equivalent
Ability to take x-rays

Preferred qualifications:
Experience working as a dental assistant

Current CPR certification
Nitrous Oxide Monitoring Certification