The Alaska Department of Labor and Workforce Development reports a "robust growth" rate for dental assistants in the State. As of 2012, there were 1,081 dental assistants employed in Alaska. By 2022, this number is expected to increase to 1,373, a growth rate of 29 percent. The Department also projects 51 average annual openings, 29 of which will be due to the creation of new jobs as a result of growth in the field.
The Alaska Board of Dental Examiners sets the standards for dental assistants in Alaska. Although there are no state mandated education or training requirements for dental assistants in Alaska who perform basic supportive dental procedures under the direct supervision of a licensed dentist, dental assistants perform specific advanced procedures must be certified through the Alaska Board of Dental Examiners.
Sponsored Listings
Dental Assistant Education and Training Programs
Dental assistants in Alaska who do not perform advanced duties are not required to possess an education or training in dental assisting. However, dental assistants are always better served by completing a program in dental assisting that has been accredited by the Commission on Dental Assisting (CODA). There is currently one program in Alaska that is CODA-accredited.
CODA-accredited dental assisting programs typically result in a certificate and are usually less than a year in duration. These programs are designed to provide students with the knowledge and skills necessary to work as entry-level dental assistants. CODA-accredited dental assisting programs may be offered through junior colleges, vocational/technical schools, and dental schools.
SPONSORED LISTINGS
Featured Programs:

Penn Foster's Dental Assistant career diploma program​ will teach you on-the-job skills like dental health procedures, office operations, dentistry terminology use, and more - so you can begin pursuing your career as a Dental Assistant.​
Selected Campus Locations:
Selected Programs: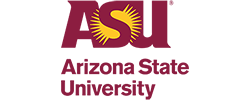 With ASU's Online Bachelor of Science in Applied Biological Sciences – Pre-Dental, you'll be equipped with the knowledge, skills and experience needed to pursue an advanced degree in dentistry or a career in a dental-related field.
Selected Campus Locations:
CODA programs in dental assisting end in a clinical externship that allow students to apply their knowledge in a dental office or clinical setting. CODA is currently the only nationally recognized agency that accredits dental and dental-related educational programs.
Study in a CODA-accredited dental program often includes the following:
Front office procedures
Safety in the dental office
Disease transmission
Dental anatomy and terminology
Oral anatomy
Chairside assisting
Charting and classification
Pediatric dentistry
Orthodontics
Medical emergencies
Oral and maxillofacial surgery
Oral pathology
Dental insurance
Radiology
Restorative dental procedures
Periodontics
Endodontics
Education and Certification Requirements for Specific Expanded Functions
Coronal Polishing Practice Rights
Beyond basic dental assistant duties, dental assistants performing coronal polishing procedures in Alaska must earn a certificate in coronal polishing. To become a dental assistant with coronal polishing privileges, applicants must:
Complete a program of instruction approved by the Alaska Board of Dental Examiners; or
Be currently licensed/certified in another jurisdiction to perform coronal polishing
To become certified to provide coronal polishing services in Alaska, dental assistants must:
Coronal polishing certificates must be renewed on December 31 of even-numbered years.
Restorative Functions Practice Rights
To be able to perform restorative functions under the direct supervision of licensed dentist in Alaska, individuals must hold a certificate in restorative functions. To become a dental assistant with restorative functions privileges, applicants must complete a CODA-accredited program or other program approved by the Alaska Board of Dental Examiners and pass the restorative examination through the Western Regional Examining Board.
Information about the restorative examination can be found on the Western Regional Examining Board website or by contacting the Board at 602-371-8131 or generalinfo@wreb.org.
To become certified to provide restorative functions in Alaska, dental assistants must:
Restorative functions certificates must be renewed on December 31 of even-numbered years.
Applications for both restorative functions certificates and coronal polishing certificates are processed according to the date received. Applicants are notified in writing when their application has been reviewed. The Board of Dental Examiners meets four times a year (usually March, June, September, and December), at which time they review applications for dental assistants.
Allowed and Restricted Job Functions for Dental Assistants in Alaska
Dental Assistant Functions
Under indirect supervision, dental assistants in Alaska are allowed to:
Operate dental x-ray equipment and perform dental radiographic procedures
Apply topical preventive agents
Apply pit and fissure sealants
Perform infection control and occupational safety procedures
Under direct supervision, dental assistants in Alaska are allowed to perform:
Coronal polishing on teeth without calculus, provided the dental assistant holds a coronal polishing certificate
Placement of a restoration in to a cavity prepared by a licensed dentist
Carving, contouring, and adjustment of the contacts and occlusions of a restoration, provided the dental assistant holds a restorative functions certificate
Prohibited Dental Assistant Functions
The following functions are not permitted to be performed by dental assistants in Alaska:
Preliminary charting and triage as to formulate an assessment and dental treatment plan
Removing calcareous deposits, accretions, and stains by scaling and polishing techniques
Administering and monitoring nitrous oxide and oxygen conscious sedation
Removing marginal overhands
Using local periodontal therapeutic agents
Performing nonsurgical periodontal therapy
Administering local anesthetic agents
Diagnosing, treatment planning, and writing prescriptions
Writing authorizations for prosthetic, restorative, or orthodontic appliances
Operative or surgical procedures
National Certification Options
Beyond a dental assisting educational program, national certification through the Dental Assisting National Board (DANB) is commonplace among these allied healthcare professionals, and many employers now seek dental assistants who possess some type of DANB certification. The entry-level certification for dental assistants is the Certified Dental Assistant (CDA), which consists of three component examinations:
General Chairside Assisting (GC)
Infection Control (ICE)
Radiation Health and Safety (RHS)
All DANB examinations are taken through Pearson VUE testing centers, which are located throughout the U.S. In Alaska, there are 14 Pearson testing centers. Individuals can apply to take one or more of the CDA exams through the DANB.
Other dental assistant certifications offered through DANB include:
Certified Restorative Functions Dental Assistant (CRFDA)
Certified Preventive Functions Dental Assistant (CPFDA)
Certified Orthodontic Assistant (COA)
All DANB certifications must be renewed on an annual basis after the completion of specific continuing education credits. To renew the CDA, COA, CPFDA, and CRFDA credentials, certificate holders must complete 30 credits in the following areas:
Clinical practice
Dental office management
DANB and other dental-related exams
Volunteer service or scholarly activity
One of the largest providers of dental assisting continuing education courses is The DALE Foundation, an affiliate of DANB.
Resources for Dental Assistants in Alaska
More information on becoming a dental assistant in Alaska and finding dental assisting jobs here can be found by visiting: