The Rhode Island Board of Examiners in Dentistry does not enforce licensing requirements for dental assistants in the state. However many of the state's approximately 840 dental assistants choose to become certified through the Dental Assisting National Board (DANB). Becoming a Certified Dental Assistant through DANB allows these professionals to perform expanded duties as specified by Rhode Island law.
Dental assistants in Rhode Island also have the option of performing radiological procedures after fulfilling specific academic requirements in courses approved by the American Dental Association.
Sponsored Listings
Employers of dental assistants in Rhode Island often require or show preference to job candidates with one or both of these qualifications.
SPONSORED LISTINGS
Featured Programs:

Penn Foster's Dental Assistant career diploma program​ will teach you on-the-job skills like dental health procedures, office operations, dentistry terminology use, and more - so you can begin pursuing your career as a Dental Assistant.​
Selected Campus Locations:
Selected Programs: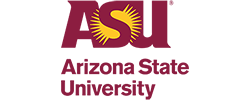 With ASU's Online Bachelor of Science in Applied Biological Sciences – Pre-Dental, you'll be equipped with the knowledge, skills and experience needed to pursue an advanced degree in dentistry or a career in a dental-related field.
Selected Campus Locations:
Becoming a Dental Assistant in Rhode Island
Dental Assistant – To become a dental assistant in Rhode Island candidates only need to meet basic requirements that include being able to legally work in the United States and not having a serious criminal record.
Dentists can delegate tasks to dental assistants based on the assistant's competency and training. Dental assistants are permitted to perform the following tasks under the supervision of a dentist:
Intraoral procedures that are reversible
Procedures that are not specifically assigned to dental hygienists or Certified Dental Assistants
Occupational safety procedures and infection control
A dental assistant who has completed an approved program in dental radiology may additionally perform dental radiographic procedures and operate x-ray equipment. This approval is included as part of becoming a Certified Dental Assistant.
Certified Dental Assistants are permitted to perform the following job duties:
Any tasks that may be delegated to a dental assistant
Application of pit and fissure sealants, as well as fluoride treatment, on the condition that the Certified Dental Assistant has had academic training in these subjects
Certified Dental Assistant – To be considered a Certified Dental Assistant in Rhode Island, candidates must become eligible for and pass the Certified Dental Assistant (CDA) Exam sponsored by the Dental Assisting National Board (DANB).
Candidates can become eligible for the CDA Exam by earning a CPR certification from an approved provider and meeting one of the following requirements:
Graduate from a dental assistant or dental hygiene training program that is accredited by the Commission on Dental Accreditation (CODA); there are two dental assistant training programs in Rhode Island, both located in Lincoln
Graduate from high school and have at least 3,500 hours of approved work experience as a dental assistant
Graduate from a dental assistant school that is outside the United State or Canada
Once candidates have met one of these requirements they may fill out a CDA Application Packet to apply to sit for the CDA Exam. Candidates can take this at Pearson VUE testing locations throughout the region, including one testing center in Warwick at 301 Metro Center Boulevard, Suite 103.
By examining the CDA Exam Outline, candidates will notice it is actually a combination of three other DANB exams, with questions from these categories:
General Chairside (GC) Exam – one-third of the CDA Exam

Collection and recording of clinical data – 10 percent
Chairside dental procedures – 45 percent
Chairside dental materials – 9 percent
Laboratory materials and procedures – 4 percent
Patient education and oral health management – 10 percent
Prevention and management of emergencies – 12 percent
Office operations – 10 percent

Radiation Health and Safety (RHS) Exam – one-third of the CDA Exam

Exposure and evaluation – 26 percent
Radiological regulations and quality assurance – 21 percent
Radiation safety for operators and patients – 31 percent
Infection control – 22 percent

Infection Control Exam (ICE) – one-third of the CDA Exam

Dental and patient healthcare worker education – 10 percent
Prevention of disease transmission and standard and universal precautions – 60 percent
Occupational safety – 30 percent
Authorization to Perform Radiological Procedures – Candidates should note that by completing the requirements to become a Certified Dental Assistant they have fulfilled the requirements to gain permission to perform radiological procedures.
However entry-level dental assistants may still want to consider this option that will allow them to perform radiological procedures without becoming a DANB-certified dental assistant. To accomplish this candidates must complete a course in dental radiography from an educational institution that is accredited by the Commission on Dental Accreditation (CODA).
Certification Maintenance for Certified Dental Assistants
The DANB Certified Dental Assistant (CDA) credential expires every year. To renew this, candidates must do the following:
Submit the appropriate renewal fee
Earn at least 12 Continuing Dental Education (CDE) credits annually
Maintain CPR certification through an approved provider – this does not count towards fulfilling CDE requirements
Attest to the DANB any malpractice or criminal convictions
Complete and return the renewal application that is mailed out six weeks before the CDA credential expires; this can also be done online
CDE credits are valid for two years, and therefore excess credits can be carried over to the next year. Candidates who are randomly audited by the DANB will need to provide proof of their CDE credits and current CPR certification. Certified Dental Assistants can earn CDE credits in four different categories. Candidates must stay within the maximum yearly limit of each of these categories in order for the CDE credits to be valid. The maximum annual CDE credit allowances according to category are as follows:
Clinical practice – 12 maximum CDE credits
Dental office management – 3 maximum CDE credits
DANB and other dental-related exams – 12 maximum CDE credits
Scholarly activity or volunteer service – 3 maximum CDE credits
For example, candidates may only apply up to three CDE credits in the category of Dental Office Management per year to fulfilling the CDA renewal requirement of 12 total CDE credits.
Certified Dental Assistants can find CDE opportunities through the DANB's CDE webpage as well as through local professional organizations such as the Rhode Island Dental Assistants Association (RIDAA).
Working as a Dental Assistant in Rhode Island
Those holding dental assistant jobs in Rhode Island are distributed throughout the state as follows:
280 dental assistants in the southwest-Rhode Island and southeast-Connecticut area
940 dental assistants in the greater Providence metropolitan area
A recent survey of vacant medical assistant positions throughout Rhode Island highlighted the following qualifications:
A general dentist office in Warwick was recently seeking a dental assistant who was motivated, responsible, and willing to expand his or her qualifications.
A dental office in Wakefield was recently searching for a dental assistant who was permitted to take x-rays.
A dental office at 725 Reservoir Avenue in Cranston was recently seeking a dental assistant who was at minimum permitted to take x-rays; with preference given to Certified Dental Assistants (CDA).
A dental office in Putnam was recently seeking a dental assistant with work experience.
The East Bay Community Action Program in Newport was recently seeking a dental assistant who had current CPR certification through the American Heart Association and who is either certified in dental assisting or has prior work experience.
A dental office in Warwick was recently searching for a dental assistant who had at least some prior work experience and permission to take x-rays.
A northern Rhode Island dental office was recently seeking a dental assistant who was certified by the DANB.
A busy and fast-paced dental office in Warwick was recently seeking a dental assistant with the following preferred qualifications:

Prior work experience
X-ray permission