The Washington State Employment Security Department named dental assisting an in-demand occupation in the State of Washington, with both short- and long-term job growth showing great promise. In 2012, there were 9,564 dental assistants employed in Washington. Another 407 new dental assistant jobs are expected to become available in the state between 2012 and 2022, according to the Employment Security Department, representing an average annual growth rate of 1.8 percent.
As of 2008, the Washington State Department of Health requires dental assistants practicing in Washington State to possess an active registration. Dental assistants in Washington must work under the close supervision of a licensed dentist. An attending dentist must be in the treatment facility and be capable of responding immediately in the event of an emergency.
Sponsored Listings
In addition to registered dental assistants, the State Department of Health recognizes expanded function dental auxiliary (EFDA) dental assistants.
Law lists a number of allowable duties for dental assistants in Virginia, including the administration of inhalation minimal sedation (nitrous oxide) analgesia or sedation and fluoride treatments.
Dental Assistant Education and Training Programs in Washington
CODA-Accredited Dental Assisting Programs
Although working as a registered dental assistant in Washington does not require the completion of any state-mandated training or education beyond an AIDS/HIV course, employers are more apt to seek out job candidates with the strongest qualifications.
SPONSORED LISTINGS
Featured Programs:

Penn Foster's Dental Assistant career diploma program​ will teach you on-the-job skills like dental health procedures, office operations, dentistry terminology use, and more - so you can begin pursuing your career as a Dental Assistant.​
Selected Campus Locations:
Selected Programs: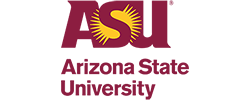 With ASU's Online Bachelor of Science in Applied Biological Sciences – Pre-Dental, you'll be equipped with the knowledge, skills and experience needed to pursue an advanced degree in dentistry or a career in a dental-related field.
Selected Campus Locations:
Completing a dental assistant program also provides the groundwork for becoming an EFDA and for earning an endorsement or certification in expanded functions.
The completion of a Commission on Dental Accreditation (CODA)-accredited dental assisting program fulfills the requirements to become an EFDA in Washington and to earn an endorsement in sealant/fluoride varnish.
CODA-accredited dental assisting programs may be offered through community colleges, technical/vocational schools, or dental schools, and most programs result in a certificate, which take between 9 and 11 months to complete. In Washington State, there are 8 CODA-accredited programs. A number of online institutions also offer distance education programs in dental assisting.
DANB National Certification
In addition to completing a CODA-accredited dental assisting program, dental assistants with aspirations of serving in an expanded function capacity in Washington are best served by earning Dental Assisting National Board (DANB) certification. The completion of the Certified Dental Assistant (CDA) credential may satisfy part of the eligibility requirements to become an EFDA in Washington.
The CDA credential consists of three component examinations, all of which must be passed to earn the CDA:
General Chairside Assisting
Infection Control
Radiation Health and Safety
Other DANB certification options for dental assistants include:
Certified Restorative Functions Dental Assistant (CRFDA)
Certified Preventive Functions Dental Assistant (CPFDA)
Certified Orthodontic Assistant (COA)
DANB credentials require annual renewal upon the completion of at least 30 continuing education credits.
Qualifying to Perform Expanded Functions and Specialized Duties
Endorsement in Sealant/Fluoride Varnish
Registered dental assistants in Washington may earn an endorsement in sealant/fluoride varnish solely for the purpose of treating children in school-based programs. To achieve this endorsement, individuals must:
Complete at least 200 hours of dental assistant experience under the licensed dentist; employment hours must have included training in the application of dental sealants and fluoride varnish treatments; AND
Meet one of the following requirements:


Be a graduate of a Commission on Dietetic Accreditation (CODA)-accredited dental assisting or dental education program; OR
Be individually trained by a Washington-licensed dentist; AND

Apply to the Washington State Dental Quality Assurance Commission for endorsement by completing the Dental Assistant Sealant/Fluoride Varnish Endorsement Application Packet
Radiography Requirements
All dental assistants, whether registered dental assistants or EFDAs, who operate x-ray equipment in Washington must be instructed in safe operating procedures and must have expertise in the competent operation of x-ray equipment, which includes:
Familiarization with the equipment
Film processing
Radiation protection
A registered dental assistant requires close supervision, while an EFDA requires general supervision by a licensed dentist to perform dental radiography procedures.
Expanded Function Dental Auxiliary (EFDA)
To serve as an EFDA in Washington, registered dental assistants must:
Graduate from a Commission on Dental Accreditation (CODA)-accredited dental assisting program; OR
Earn a Certified Dental Assistant (CDA) credential through the Dental Assisting National Board (DANB); AND
Complete an EFDA course approved by the Dental Quality Assurance Commission; AND
Pass the Washington State Restorative Exam through DANB; and
Pass the clinical examination administered by the Western Regional Examining Board; AND
Complete at least 7 clock hours of AIDS education and training
Apply to the DQAC for an EFDA license by completing the Expanded Function Dental Auxiliary (EFDA) License Application Packet
Certification as a Dental Anesthesia Assistant
Registered dental assistants in Washington may apply for certification as a dental anesthesia assistant by submitting a Washington State Restorative Exam (WARE) Application form (provided by the Department) and showing evidence of the completion of one of the following:
Dental Anesthesia Assistant National Certification Examination through the American Association of Oral and Maxillofacial Surgeons; OR
The Oral and Maxillofacial Surgery Assistants Course through the California Association of Oral and Maxillofacial Surgeons; OR
A valid Washington general anesthesia permit where the dental anesthesia assistant will be performing services; AND
Complete at least 7 clock hours of AIDS education and training; AND
Complete training in intravenous access or phlebotomy that includes at least 8 hours of didactic training and hands-on experience starting/maintaining IV lines; AND
Hold a current and valid certification for healthcare provide basic life support (BLS), advanced cardiac life support (ACLS), or pediatric advanced life support (PALS)
Washington's Registration Application Process
To become a registered dental assistant, candidates must complete the Dental Assistant Registration Application Packet, pay the application fee of $40, and complete at least 7 hours of AIDS/HIV education.
Dental assistants in Washington must hold a current and valid healthcare provider basic life support (BLS) certification. Newly hired dental assistants must obtain the required certification within 45 days of their date of hire.
The AIDS/HIV training and education required for registration may have been completed through a formal dental assistant program. Upcoming training courses can be found here. Questions regarding the AIDS/HIV training requirement should be directed to Michael Walsh at Michael@wsda.org or at 800-448-3368.
Individuals must mail their application packet to:
Department of Health
P.O. Box 1099
Olympia, WA 98507
Questions about the registration process should be directed to the Department of Health at 360-236-4700.
Registration for dental assistants must be renewed annually on or before their birthday. The cost of the annual renewal is $21. There are no continuing education requirements for dental assistants in Washington. The renewal process may be completed online or by mail.