Virginia's LMI (Labor Market Information) reported that as of 2012, there were 8,455 dental assistants working in the Commonwealth. Between 2012 and 2022, LMI expects there to be a 37 percent increase in the number of dental assistant jobs in the state.
Although dental assistants in Virginia are not licensed healthcare professionals, they must be registered with the Virginia Board of Dentistry if they perform expanded functions.
Sponsored Listings
The Board recognizes and registers dental assistants in Virginia at two, distinct practice levels:
Dental Assistant I (DA I) – A dental assistant I (DA I) is permitted to perform basic, supportive dental procedures under the direct supervision of a licensed dentist. There are no legally mandated education or training requirements for this level of dental assisting.
Dental Assistant II (DA II) – A dental assistant II (DA II) is permitted to perform expanded functions under the supervision of a dentist licensed in Virginia. To work as a DA II in Virginia, dental assistants must:
A DA II, under direct supervision of a licensed dentist, is permitted to:
Perform pulp capping procedures and/or apply base and cavity liners
Fabricate master casts and make final impressions
Place/remove non-epinephrine retraction cord
Place, finish, and cure composite resin restoration hand pieces
DA II's are also permitted to perform all duties allowed by a DA I under the indirect supervision of a dentist.
SPONSORED LISTINGS
Featured Programs:

Penn Foster's Dental Assistant career diploma program​ will teach you on-the-job skills like dental health procedures, office operations, dentistry terminology use, and more - so you can begin pursuing your career as a Dental Assistant.​
Selected Campus Locations:
Selected Programs: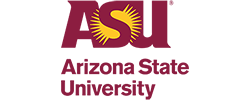 With ASU's Online Bachelor of Science in Applied Biological Sciences – Pre-Dental, you'll be equipped with the knowledge, skills and experience needed to pursue an advanced degree in dentistry or a career in a dental-related field.
Selected Campus Locations:
How to Become a Dental Assistant II in Virginia
DA IIs in Virginia must successfully complete a Commission on Dental Accreditation (CODA)-accredited dental assisting program and hold the Dental Assisting National Board's (DANB) Certified Dental Assisting (CDA) credential:
CODA-Accredited Dental Assisting Programs
CODA remains the sole accrediting body for dental assisting programs in the United States. It is recognized by both the U.S. Department of Education and the American Dental Association (ADA). In Virginia alone there are four CODA-accredited schools offering programs in dental assisting.
A CODA-accredited program may be a certificate or associate degree program. It may be offered through a junior college, technical college, or dental school. The majority of programs in dental assisting are certificate programs, which are about 9 to 11 months in duration, and the majority of programs culminate in a clinical externship. A CODA-accredited program includes all necessary coursework and hands-on experience to serve as a dental assistant.
In addition to meeting minimum requirements for registration as a DA II in Virginia, dental assistants may go on to pursue additional post-secondary schooling in the form of an associate or bachelor's degree in:
Dental hygiene
Healthcare administration
Business administration
DANB National Certification
National certification for dental assistants is achieved through the Dental Assisting National Board (DANB), the main accrediting body in the U.S. One of the most recognized credentials through DANB is the Certified Dental Assistant (CDA), which actually consists of three, separate examinations, all of which must be passed to achieve CDA certification:
General Chairside Assisting
Infection Control
Radiation Health and Safety
Dental assistants who perform radiography functions in Virginia, including taking and processing dental x-rays, must:
Complete a course or examination in radiology provide by a CODA-accredited dental hygiene or dental assistant prgoram; OR
Earn a certified through the American Registry of Radiologic Technologists; OR
Complete the DANB RHS Review course through The DALE Foundation and pass the DANB Radiation Health and Safety (RHS) exam (part of the CDA credential)
DANB's other certifications, which are often pursued to advance a dental assistant's career in specialized dentistry, include:
Certified Restorative Functions Dental Assistant (CRFDA)
Certified Preventive Functions Dental Assistant (CPFDA)
Certified Orthodontic Assistant (COA)
The above credentials are also comprised of between 2 and 4 component examinations. All DANB examinations are administered through Pearson VUE testing centers, which are located throughout the U.S.
All DANB credentials are renewed annually, following the completion of 30 continuing education credits. The DALE Foundation, an affiliate of DANB, remains one of the largest sources of continuing education for dental assistants.
Registration Requirements for Dental Assistants in Virginia
All DA IIs in Virginia must be registered with the Board of Dentistry, which requires the completion of the following forms:
Application for Registration as a Dental Assistant II
Form A: Certification of Dental Assisting Education (to be sent to the CODA-accredited program for completion)
Form B: Duties (to be completed by the employing dentist)
Form C: Certification of Authorization to Perform Expanded Duties as a Dental Assistant
Candidates for registration as a DA II must send the above completed forms, as well as the $100 application fee (made payable to the Treasurer of Virginia), to:
Board of Dentistry
Department of Health Professions
9960 Maryland Drive, Suite 300
Henrico, VA 23233
Questions regarding the registration process can be directed to the Department of Health Professions at 804-367-4538.
Working as Dental Assistant in Virginia
According to the Virginia Labor Market Information (LMI), the counties in Virginia with the highest number of job openings for dental assistants, as of October 2014, were:
Loudon County
Richmond City
Chesterfield County
Fairfax County
James City County
Norfolk City
Roanoke City
During the same period, the employers with the highest number of job openings for dental assistants in Virginia were:
Kool Smiles
Heartland Dental Care, Inc.
Smile Brands Group Inc.
CCS – Correct Care Solutions
Employment resources for dental assistants can often be found through professional associations and organizations, such as: