The Michigan Board of Dentistry recognizes two types of dental assistants: basic and Registered Dental Assistants. By law, basic dental assistant in Michigan are not required to meet specialized training requirements; however, most employers show preference to job candidates with the Registered Dental Assistant credential.
Basic, entry-level dental assistants in Michigan may perform basic, supportive dental procedures under a licensed dentist's direct or general supervision.
Sponsored Listings
Types of procedures that Michigan dental assistants may perform at this level include, but are not limited to:
Placing and removing orthodontic separators
Placing and removing orthodontic elastics
Operating radiographic equipment (if meet requirements – see below)
Instructing patients in the use and care of dental appliances
Applying topical anesthetics
Making impressions
Becoming a Registered Dental Assistant in Michigan
In Michigan, the Registered Dental Assistant (RDA) credential requires education, examination and licensure.
SPONSORED LISTINGS
Featured Programs:

Penn Foster's Dental Assistant career diploma program​ will teach you on-the-job skills like dental health procedures, office operations, dentistry terminology use, and more - so you can begin pursuing your career as a Dental Assistant.​
Selected Campus Locations:
Selected Programs: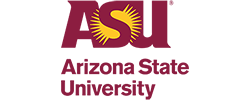 With ASU's Online Bachelor of Science in Applied Biological Sciences – Pre-Dental, you'll be equipped with the knowledge, skills and experience needed to pursue an advanced degree in dentistry or a career in a dental-related field.
Selected Campus Locations:
The requirements to become an RDA in Michigan, all of which must be met, are as follows:
Graduate from a dental assisting program that meets the Michigan Board of Dentistry requirements, including instruction in expanded functions. The program must be at least 20 hours in duration. Programs in Michigan are found in dental assistant schools located in these cities:

Port Huron
Auburn Hills
Grand Rapids
University Center
Benton Harbor
Flint
Traverse City
Ann Arbor
Detroit
Apply to the Michigan Board of Dentistry to take the Registered Dental Assistant (RDA) exam. Use the RDA by Examination Application. This application is a dual application, used for the exam application as well as for the RDA license application. Along with the completed application, submit:

Application fee of $100 via check or money order payable to the State of Michigan
Have final transcripts mailed to the Board office directly from the school
A copy of CPR certification
Program Director must complete the Verification of Training and Competency in the Application and Removal of a Dental Dam form (found within application) and return it directly to the Board
Complete a criminal background check, including fingerprinting. Instructions for this process may be found in the RDA application
Applications must be received at least 45 days prior to an exam date. Exam dates are listed here. The location of the exam will also be listed on the website, as it varies.
Mail everything to Michigan Department of Licensing and Regulatory Affairs, Bureau of Health Care Services, Board of Dentistry, P.O. Box 30670, Lansing, MI 48909.
Applicants will be notified when their applications have been processed and the exam scheduled via an admissions letter received by mail. This should be received 14 days before the exam.
Pass the RDA Exam. The exam consists of two parts:

Clinical- two hours in duration, includes amalgam restoration and temporary crown skills
Written- two hours in duration, must receive a score of 75 percent or better to pass
Exam results are reported by mail to applicants six to eight weeks after taking the exam. Passing the exam confirms that the applicant is a Registered Dental Assistant in Michigan.
Becoming a DANB Certified Dental Assistant
Dental assistants in Michigan often choose to become a Certified Dental Assistant (CDA) through the Dental Assisting National Board (DANB) though it is not mandated by the Michigan Board of Dentistry.
The Michigan Dental Association says that CDAs may also receive advanced placement when applying to CODA-accredited RDA educational programs.
Applicants who wish to take the CDA exam must hold current CPR certification from a DANB-approved provider and meet one of the following requirements:
OR
Hold a high school diploma/GED and have 3500 hours of approved work experience,
OR
Earned a CDA from the DANB in the past, or completed a CODA-accredited DDS or DMI program, or received a dental degree from a foreign university
The CDA Examination has three sections, and applicants must pass all sections:
General Chairside Assisting – 120 multiple-choice questions must be completed in 90 minutes
Infection Control – 100 multiple-choice questions must be completed in 75 minutes
Radiation Health and Safety – 100 multiple-choice questions must be completed in 75 minutes
The exam is given at Pearson Vue testing centers. In Michigan, these are located in:
Grand Rapids
Lansing
Marquette
Southfield
Troy
Ann Arbor
Exam results are delivered to candidates as soon as they complete the exam. Formal exam results are mailed to candidates a month after the exam.
Maintaining Dental Assistant Registration or Certification in Michigan
Some dental assistants in Michigan may wish to operate radiography and dental x-ray equipment. Under the law, they may only do so if they complete a course in dental radiography that is equivalent to a course taught in a CODA-accredited dental assisting program. This course must be verified when an applicant applies for an RDA license with Michigan.
An RDA in Michigan is registered for three years. During that three-year period, the RDA must earn 36 hours of continuing education in Board-approved programs and courses. At least 12 of those hours must relate directly to clinical issues. All RDAs are expected to keep records documenting continuing education for at least four years. These do not need to be sent in at the time of license renewal, but may be audited randomly. Additionally, all RDAs must maintain CPR certification.
A CDA certification is valid for one year. During that time, the CDA must earn 12 continuing dental education credits that relate to the practice of dental assisting. The DANB outlines what is acceptable here.