As of 2013, the state of Kansas was home to 2,640 dental assistants, representing a ratio of 1.98 dental assistants for every one thousand residents. Between 2012 and 2020, there is expected to be a 28.7% increase in the number of dental assistant jobs in Kansas, resulting in 862 new jobs. At $35,550, Kansas ranks high in the United States as a whole in terms of average annual salary.
The Kansas Dental Board is the licensing and regulatory office within the state that oversees all professions related to dental health. A dental assistant in the state of Kansas may work as a basic dental assistant or as a dental assistant with training in expanded functions.
Sponsored Listings
Dental Assistant – Although the state board has determined that basic dental assisting is an entry-level, unlicensed, and uncertified profession, research shows a direct correlation between higher levels of education and higher income potential.
A dental assistant in Kansas is authorized to perform the following duties under the direct supervision of a licensed dentist:
Greet patients and take them to waiting rooms
Educate patients on aspects of oral health
Expose, process, and evaluate dental radiographs
Perform infection control and occupational safety procedures
Maintaining dental charts
Maintain, sterilize, and pass standard instruments
Perform other duties delegated by licensed dentist
A dental assistant is prohibited from performing the following duties:
Any and all removal of hard or soft tissue in mouth
Any diagnosis or prescription
Any correction of mouth
Any administration of anesthesia
Dental Assistant with Training in Expanded Functions – attaining training in expanded functions enables a dental assistant to perform the following expanded functions:
Coronal polishing
Coronal scaling
Assisting in administration of nitrous oxide or oxygen
Becoming a Dental Assistant In Kansas
Dental Assistant – The dental assistant career in Kansas is an entry-level position with no state-mandated education or licensing requirements; however, employers generally look for higher levels of education and experience when hiring.
SPONSORED LISTINGS
Featured Programs:

Penn Foster's Dental Assistant career diploma program​ will teach you on-the-job skills like dental health procedures, office operations, dentistry terminology use, and more - so you can begin pursuing your career as a Dental Assistant.​
Selected Campus Locations:
Selected Programs: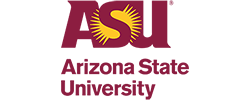 With ASU's Online Bachelor of Science in Applied Biological Sciences – Pre-Dental, you'll be equipped with the knowledge, skills and experience needed to pursue an advanced degree in dentistry or a career in a dental-related field.
Selected Campus Locations:
Dental Assistant with Training in Expanded Functions — The necessary training for expanded functions depends upon which expanded function the assistant is interested in being able to perorm.
To become qualified to perform coronal polishing, the dental assistant must be trained by a licensed dentist and perform the function under the direct supervision of a licensed dentist.
To become qualified to perform coronal scaling, an assistant must complete a Kansas Board-approved course in the function and perform the function under the direct supervision of a licensed dentist.
Administration and monitoring of nitrous oxide and oxygen –
To qualify to administer nitrous oxide and oxygen, an assistant must complete a Kansas Board-approved course. This course must include at least 16 hours of instruction at a Commission on Dental Accreditation (CODA)-accredited program, must include both clinical and textbook instruction, and must cover the following categories:
Theory of pain control
Anatomy
Medical History
Pharmacology
Emergencies and complications
Kansas Board-Approved Education
Both the coronal scaling and nitrous oxide expanded functions require a dental assistant to attend a Board-approved course.
There are currently four (4) CODA-accredited dental assisting programs in Kansas. They offer programs such as Associate of Applied Science (AAS) degrees with a major in Dental Assisting or a Dental Assistant Certificate, which include education in the classroom, laboratory, and through internships.
The programs include courses such as:
Chairside Assisting
Fundamentals in Dental Assisting
Dental Health Education
Dental Science
Infection Control
Dental Materials
Dental Radiography
Human Anatomy
Oral Anatomy
Preventive Dentistry
Dental Nutrition
OSHA Compliance
Dental Practice Management
Management of Medical Emergencies
Clinical Internship
Current Trends in Healthcare
First Aid/CPR
Professional Development
Although not mandatory for basic assisting functions, participation in a dental assisting program will give a dental assistant an advantage in the quickly growing job market.
National Certification and Associations
Along with education, achieving a national certification or joining a professional association are both apt to give a dental assistant an edge in the field.
Dental Assisting National Board (DANB) Certification— DANB issues certifications after an assistant takes and passes a DANB examination. The following examinations and certifications are offered:
The most common certification for dental assistants is the CDA certification, which is composed of the following three component exams:
The component exams may be taken alone or as part of the full CDA exam. In order to take an exam and receive a certification, a dental assistant must complete the following steps.
Step 1. Check Eligibility
There are different eligibility requirements and options for each of the different exams. The CDA exam requires that the candidate take one of the following three pathways:
Graduate from CODA-accredited dental assisting or dental hygiene program AND hold current CPR certification from DANB-accepted provider
OR
Hold a high school diploma, have achieved 3,500 hours of experience, and hold current CPR certification
OR
Hold former DANB CDA certification, or graduation from a dental program outside of the United States, and hold a CPR certification
Step 2. Complete Application and Submit Fee
The fee for the full CDA exam is $375. Once the application and fee are received by DANB, DANB will send the applicant a Test Admission Notice, which will provide instructions to move onto Step 3.
Step 3. Schedule the time, date, and location of the exam.
The examination must be taken at a Pearson VUE testing center. There are three Pearson venues located in Kansas in the following cities:
Hays, Kansas
Wichita, Kansas
Topeka, Kansas
Once issued, certification is valid for one year. It may be renewed annually, as long as Continuing Dental Education (CDE) requirements are met. A renewed certification shows a dental assistant's commitment and competitive edge to both clients and employers.
Kansas Dental Association (KDA) – The Kansas Dental Association is the State chapter of the American Dental Association (ADA). Becoming a member of this association shows a dental assistant's commitment to the field, and it gives a dental assistant access to resources for
Professional advocacy
Networking
Continuing education
Dental research
Seminars
The office for the KDA is located at the following address:
5200 SW Huntoon
Topeka, KS 66611