According to the Hawaii Workforce Employment Projections, the number of dental assistants in the State is expected to grow from the 1,690 as of 2012 to 1,790 by 2022. This 5.7% job growth rate means that an average of 50 dental assistant jobs are expected to become available in Hawaii each year between 2012 and 2022.
The State of Hawaii Board of Dental Examiners determines the training standards and allowable procedures for dental assistants in Hawaii but does not require dental assistants to attain licensure.
Sponsored Listings
The Board requires the job description for a dental assistant to include knowledge of the following supportive dental procedures:
Proper sterilization and disinfection procedures
Ethics
Proper record keeping and patient confidentiality
Cardiopulmonary Resuscitation (CPR)
Further, there are no radiography requirements, so a dental assistant may operate radiographic, or x-ray, equipment.
Requirements to Become a Dental Assistant In Hawaii
Enrolling in a CODA-accredited Dental Assisting Program
Employers often show preference to job candidates with formal education gained through an associate's degree or certificate-level program in dental assisting.
SPONSORED LISTINGS
Featured Programs:

Penn Foster's Dental Assistant career diploma program​ will teach you on-the-job skills like dental health procedures, office operations, dentistry terminology use, and more - so you can begin pursuing your career as a Dental Assistant.​
Selected Campus Locations:
Selected Programs: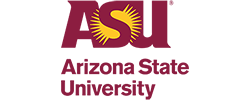 With ASU's Online Bachelor of Science in Applied Biological Sciences – Pre-Dental, you'll be equipped with the knowledge, skills and experience needed to pursue an advanced degree in dentistry or a career in a dental-related field.
Selected Campus Locations:
There are currently two Dental Assisting programs in Hawaii that are CODA-accredited.
The programs offer degree titles such as Associate in Applied Science in Dental Assisting and Health Certificate in Dental Assisting. Program courses include the following:
Dental Office Management
Oral Biology
Orientation to Dental Assisting
Chairside Dental Assisting
Dental Radiography
Dental Materials
With a degree such as this, a dental assistant may be eligible for job titles such as, chairside assistant, dental receptionist, dental supply salesperson, or dental insurance specialist.
Dentist-Provided Specialty Training
To perform any of the following supportive duties, a dental assistant must undergo specialty training. A licensed dentist may provide specialty training, as long as the dentist's training meets the following requirements:
Provided the licensed dentist completes training according to requirements set by the State of Hawaii Board of Dental Examiners and the assistant performs the duties unde the direct supervision, direction, evaluation, and responsibility of the licensed dentist, the assistant may be responsible for the following duties:
Assisting the licensed dental hygienist duties
Collecting medical and dental histories,
Conducting mouth mirror inspections and reporting observations, except for oral cancer screenings
Collecting medical and dental histories, taking intra-oral and extra-oral photographs, and recording findings as dictated by a licensed dentist or dental hygienist
Removing dressing and sutures
Exposing, processing, mounting, and labeling radiographs
Relating pre-operative and post-operative instructions, and patient education in oral hygiene
Making intra-oral measurements
Measuring and recording vital signs
Making impressions for study casts, opposing models, mouth guards, etc.
Specialty training may also be provided by a Hawaii Board of Dental Examiners-approved continuing education sponsoring organization. The following organizations are Hawaii Board of Dental Examiners-approved:
Prohibited Dental Assistant Duties in the State of Hawaii
Prohibited supportive dental functions include but are not limited to the following:
Placing materials subgingivally
Use of ultrasonic instruments
Placing, condensing, carving, finishing, or adjusting the occlusion of final restorations
Performing endodontic procedure
Cementing or re-cementing finishing margins
Making final impressions
Testing pulp vitality or administering local anesthetic
Cementing, bonding, and adjusting any part of a prosthesis or appliance worn in the mouth
Cementing bands and brackets
Establishing occlusal vertical dimension, making bite registrations, and making face-bow transfers
Certification Options for Dental Assistants in Hawaii
The Dental Assisting National Board (DANB) found that Certified Dental Assistants (CDA) earn $2.01 more per hour than non-certified dental assistants. Along with this, 85 percent receive paid vacation benefits, 57 percent receive major medical insurance, 61 percent receive a 401(k) pension plan, 53 percent receive free dental care, 61 percent receive paid sick leave, and 82 percent receive paid holidays. Thus, it would serve a dental assistant well to achieve national certification.
The Dental Assisting National Board (DANB) offers national certification to qualified dental assistants. An assistant may achieve and renew a DANB certification in order to more quickly advance to performing more advanced dental functions, as well as offer extra competency, efficiency, and credibility to the office in which the assistant works. DANB offers four different national certifications:
The most common certification for a Dental Assistant to achieve is the CDA. Certification is earned through passing the CDA exam, which is made up of three component exams:
The exams can be taken together as part of the full CDA exam, or they may be taken as stand-alone exams within five months of each other.
To take the exam, an applicant must perform three steps:
Complete Application and Submit $375 fee
Schedule and Take Exam at Pearson VUE testing center
There is only one Pearson Professional Center in Hawaii at the following location:
1441 Kapoilani Blvd, Suite 204
Honolulu, Hawaii 96814
United States
Three to four weeks after all application materials have been submitted, DANB will send the applicant a Test Admission Notice with instructions on how to schedule the date, time, and location for the exam.
After passing the exam, a certification will be mailed to the candidate. The certification is valid for one year.