A recent count showed 23,520 dental assistants working in Texas, with jobs found distributed throughout the state as follows:
6,500 in Houston and its surrounding area
6,100 in the Dallas-Fort Worth area
4,430 in the Dallas-Plano-Irving area
2,550 in San Antonio and its environs
2,000 in Austin and its surrounding area
1,670 in the Arlington-Fort Worth area
660 in El Paso
610 in the McAllen-Edinburg-Mission area
Sponsored Listings
Qualifying to Become a Dental Assistant in Texas
Dental assistants are permitted to perform the following activities without meeting state-mandated education or certification requirements:
Application of fluoride varnish
Interim treatment of a minor dental emergency to an existing patient, if this is authorized by the dentist beforehand in writing
Acts or procedures that are reversible
Acts that are part of a tooth-whitening process
Acts that do not specifically require a certificate or registration
SPONSORED LISTINGS
Featured Programs:

Penn Foster's Dental Assistant career diploma program​ will teach you on-the-job skills like dental health procedures, office operations, dentistry terminology use, and more - so you can begin pursuing your career as a Dental Assistant.​
Selected Campus Locations:
Selected Programs: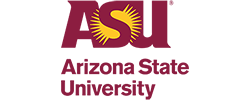 With ASU's Online Bachelor of Science in Applied Biological Sciences – Pre-Dental, you'll be equipped with the knowledge, skills and experience needed to pursue an advanced degree in dentistry or a career in a dental-related field.
Selected Campus Locations:
Dental assistants who want to perform expanded duties need to complete an appropriate course of training or education and then apply for certification in their specific area of expanded expertise through the Texas State Board of Dental Examiners:
Pit and Fissure Sealant
Nitrous Oxide Monitoring
Coronal Polishing
Registered Dental Assistant X-Rays
Dental assistants who have never taken x-rays before are permitted to take x-rays during their first year of employment. After their first year, or if they have previously taken x-rays in another state, dental assistants must register with the Board and obtain an X-Ray Certificate.
To perform expanded and advanced duties dental assistants have the option of obtaining the following certificates:
Pit and Fissure Sealant Certificate – This certificate will allow a dental assistant to place pit and fissure sealants as well as cleanse the smooth and occlusal surfaces of teeth in preparation for this task or for the placement of orthodontic bonding resin. To obtain this, dental assistants will need to meet the following eligibility requirements:
Work as a dental assistant for at least two years
Complete a course in basic life support
Complete a course that is approved by the Board and accredited by the American Dental Association in pit and fissure sealants that is at least eight hours in length and includes study of the following subjects:

Infection control
CPR
Microbiology and chemistry
Dental anatomy
Jurisprudence and ethics related to pit and fissure sealants
Clinical lab for the application of sealants
There are currently eight dental assistant schools in Texas offering pit and fissure sealant training. Once dental assistants have completed these requirements they may fill out an Application for Pit and Fissure Sealant Certification and submit this along with a $30 application fee to the Texas State Board of Dental Examiners in Austin.
Coronal Polishing Certificate – There are three pathways to becoming eligible for this certificate, and all require dental assistants to have at least two years of work experience:
Pathway 1
Complete an approved eight-hour dental assistant training program in clinical and didactic education dealing with coronal polishing. There are currently three approved coronal polishing programs in Texas that include the following coursework:

Polishing coronal surfaces of teeth
Oral anatomy and tooth morphology
Complications, contra-indications, and indications of coronal polishing
Infection control procedures
Coronal polishing principles, such as armamentarium, patient positioning, and polishing agents
Texas jurisprudence as it relates to coronal polishing
Pathway 2
Pass the Dental Assisting National Board's Coronal Polish Exam, which covers:

Dental and oral anatomy
Oral prophylaxis
Coronal polish
Dental deposits
Precautions when polishing
Patient record keeping and education
Polishing agents and abrasives
Polishing technique
Infection control

Pass the State Board of Dental Examiners' Texas Jurisprudence Assessment for Coronal Polishing Exam, covering:

$54 application fee
Can be taken online at any time
No time limit
Pathway 3
Once candidates have qualified they can complete an Application for a Coronal Polishing Certificate and return this plus a $12 application fee to the Texas State Board of Dental Examiners.
Nitrous Oxide Monitoring Certificate – Holding this certificate will allow dental assistants to monitor the administration of nitrous oxide. To be eligible, candidates must complete an approved course of education and submit an Application for a Nitrous Oxide Monitoring Certificate along with a fee of $12 to the Texas State Board of Dental Examiners. The course of study will be at least eight hours and include coverage of the following subjects:
Texas jurisprudence relating to the administration of nitrous oxide
Dental anatomy and physiology
Sedation equipment
Pharmacology
Patient monitoring
Management and recognition of medical emergencies
Registered Dental Assistant X-Ray Certificate – Dental assistants who want to take X-rays must register with the Texas State Board of Dental Examiners. Doing this requires passing a Board-approved class for registration that includes a study of:
Texas jurisprudence
Radiology
Infection control
Candidates who hold a current CDA (Certified Dental Assistant) credential from the Dental Assisting National Board may substitute this credential for a Board-approved class, however they must then also pass the Texas Jurisprudence Exam.
Once candidates have become eligible they can submit a Dental Assistant Registration Application along with a $36 application fee to the Board. This will be processed and if everything is complete and valid then the applicant will be issued an Activation Form with an accompanying pro-rated fee based on the applicant's birth date. Once this Activation Form is returned and the fee paid, an applicant will become a Registered Dental Assistant with an X-Ray Certification. This must be renewed annually and expires on the dental assistant's birthday.
Continuing Education Requirements for Dental Assistant Certificates and Registration
Dental assistants with advanced credentials must obtain a prescribed amount of continuing education according to the following:
1 credential – 6 annual hours of continuing education
2 or more credentials – 12 annual hours of continuing education
Continuing education must relate to the duties of a dental assistant may be comprised of:
Self-study
Classroom lecture courses
Interactive computer courses
Dental assistants must obtain their continuing education from an approved provider. There are currently at least 21 approved providers of continuing education throughout Texas, including:
Continuing education is not awarded for:
Hours that are carried over from year to year
CPR or Basic Life Support (BLS) training
OSHA training
Specific expiration and continuing education requirements are as follows:
Pit and Fissure Sealant Certificate – expires every year on January 1st
Coronal Polishing Certificate – does not expire but does require continuing education
Nitrous Oxide Monitoring Certificate – no renewal or continuing education required
Registered Dental Assistant X-Ray Certificate – expires annually and requires continuing education
Renewal applications can be made by mail or online.
Pursuing Dental Assistant Jobs in Texas
A recent sampling of dental assistant employment advertisements from across Texas revealed that employers are looking for job candidates with the following qualifications:
The Health Science Center in a periodontic department in Houston recently advertised the following two jobs and accompanying requirements:


Dental Assistant I: completion of a three-month dental assistant training program or an equivalent length of employment as a dental assistant and Dental Assistant Registration with the Texas State Board of Dental Examiners
Dental Assistant II: preferred Certified Dental Assistant (CDA) credential issued by the Dental Assisting National Board (DANB) and Dental Assistant Registration with the State Board.

Smile Brands in Austin recently posted a dental assistant job description that specified the following requirements:


Two years of work experience as a dental assistant
Registered Dental Assistant with the State Board
CPR certification

Aspen Dental in Odessa was recently searching for a dental assistant who possessed the following qualities:


Registered Dental Assistant with the ability to take x-rays
High school diploma or equivalent
Stable employment history
While candidates explore the requirements to become a dental assistant in Texas, they may also wish to consider looking through resources provided by professional organizations such as the Texas Dental Assistants Association (TDAA).