Most Utah Dentist and Dental Hygienist Licensing Board regulations concerning dental assistants pertain to what these professionals cannot do:
Perform definitive treatment and make diagnoses
Perform final cementation
Finish, carve, condense, polish, or place restorative materials
Extract teeth or cut hard or soft tissue
Make adjustments that will result in teeth moving upon appliances
Attempt to correct the malocclusion or malposition of teeth
Perform sub-gingival modification with instrumentation
Make decisions about the prescription, administration, or dosage of drugs
Dental assistants in Utah are permitted to:
Use a rotary dental instrument to polish teeth coronally with a rubber cup, and in the process remove accretions, stains, bonded materials, or deposits
Introduce nitrous oxide for its analgesic effects to patients under the direct supervision of a dentist
Take jaw registrations or oral impressions for the fabrication of temporary or provisional appliances
Sponsored Listings
Qualifying to Become a Dental Assistant in Utah
To work as a dental assistant in Utah, all candidates must have either CPR certification or Basic Cardiac Life Support (BCLS) certification. Additionally, dental assistants interested in working with radiology and x-rays must complete an educational course or pass an exam approved by the Utah Dentist and Dental Hygienist Licensing Board demonstrating skills gained through experience.
SPONSORED LISTINGS
Featured Programs:

Penn Foster's Dental Assistant career diploma program​ will teach you on-the-job skills like dental health procedures, office operations, dentistry terminology use, and more - so you can begin pursuing your career as a Dental Assistant.​
Selected Campus Locations:
Selected Programs: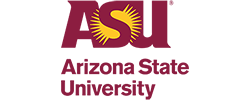 With ASU's Online Bachelor of Science in Applied Biological Sciences – Pre-Dental, you'll be equipped with the knowledge, skills and experience needed to pursue an advanced degree in dentistry or a career in a dental-related field.
Selected Campus Locations:
Dental assistant training and education programs accredited by the Commission on Dental Accreditation (CODA) take approximately one year to complete and include over 1,200 hours of study in subjects such as:
Financial operations for dental assistants
Dental law and ethics
Dental terminology
Dental assisting clinical procedures and lab
Overview of dental assisting
Anatomy and physiology for dental assistants
Dental office administrative procedures
Dental radiology
Therapeutic communications for dental assistants and health professionals
Dental assisting externship
These programs result in a certificate or diploma, though some associate-level programs are available.
Gaining Permission to Take X-Rays – by completing one of the following requirements dental assistants will be permitted to expose radiographs:
Graduate from a dental assisting school that is accredited by the Commission on Dental Accreditation (CODA); there are two such dental assistant schools in Utah, located in Kaysville and Ogden
Pass the Radiation Health and Safety (RHS) Exam through the Dental Assisting National Board (DANB), which covers the topics of:

Exposure and evaluation
Convention film processing
Labeling and mounting
Radiation safety for patients, operators, and other staff

Pass a course or exam that is approved by the Utah Dentist and Dental Hygienist Licensing Board and includes coverage of:

Orientation to radiation technology and terminology
Radiographic dental pathology and anatomy
Radiation physics
Radiation protection for the operator and patient
Radiation biology, such as the interaction of ionizing radiation on cells, matter, and tissue
Factors that influence the response of cells and tissue to ionizing radiation
Cumulative effects of x-rays
Extra-oral and intra-oral radiographic techniques
Dental radiology infection control
Proper disposal of chemicals and other processing techniques
Additional Dental Assistant Qualifications
While not required by state law or the Utah Dentist and Dental Hygienist Licensing Board, earning any of the following qualifications can make dental assistants stronger candidates for hire:
Dental assistant certification through a nationally-recognized association
Certificate of completion from a dental assistant training program
There are a number of national dental assisting associations, with one of the largest in the country being the Dental Assistant National Board (DANB). In addition to being part of a recognized route to x-ray permission through its Radiation Health and Safety (RHS) Exam, DANB is the sponsor of several other certifications and exams that are recognized nationally:
Pursuing Dental Assistant Jobs in Utah
Utah has the highest concentration of dental assistants in the country. According to the most recent numbers from the federal Bureau of Labor Statistics, there are 3.88 dental assistants for every thousand jobs in the state. Dental assistants in Utah work in areas divided among the state's urban and non-metropolitan areas:
1,960 dental assistants in Salt Lake City
1,010 dental assistants in the Prove-Orem area
890 dental assistants in the Ogden-Clearfield area
240 dental assistants in Logan and the surrounding area
240 dental assistants in Saint George
220 dental assistants in the eastern non-metropolitan portion of the state
140 dental assistants in the south western non-metropolitan portion of the state
80 dental assistants in the west central non-metropolitan region of the state
70 dental assistants in the northern non-metropolitan area of the state
A sampling of the most recent job announcements seeking dental assistants revealed a demand for the following qualifications:
Pacific Dental Services in Midvale was recently looking for a dental assistant with the preferred qualifications of:

An associate's degree in dental assisting
One-year certificate from a dental assisting training program
Permission to expose radiographs

Apex Dental in Salt Lake City recently posted a dental assistant job description that specified the following qualifications:

At least one year of experience working as a dental assistant
High energy and self-motivated
Warm and friendly personality

Smile Brands Inc in American Fork was recently seeking a dental assistant who had the following qualifications:

At least one to two years of previous work experience performing dental assistant functions
CPR certification
Permission to take x-rays
Experience using Microsoft Office
Willing to travel to offices in Orem, Sandy, Taylorsville, and West Valley

Sugarhouse Dental Office in Salt Lake City was recently advertising for a dental assistant with more than two years of work experience.
A dental clinic in Salt Lake City was recently looking for a dental assistant with the following minimum qualifications:

Completion of a dental assistant training course
Completion of the Radiology Health and Safety (RHS) Exam, or a willingness to complete this within six months of hire
Basic Life Support for the Health Care Provider Certification from the American Heart Association, or the willingness to obtain this within one month of hire
As candidates explore what it takes to become a dental assistant in Utah, it may also be helpful to contact local professional organizations such as the Utah Dental Assistants Association or the national American Dental Assistants Association (ADAA). Professional organizations can offer information regarding:
Legislative changes in the dental assisting field
Employment opportunities
Opportunities for professional development and education