According to the Bureau of the Labor Statistics, there were 3,400 dental assistants employed in the State of Alabama as of 2013. The number of jobs for dental assistants in the state projected to increase at a rate of about 25 percent between 2012 and 2022, significantly faster than the average for occupations in the U.S.
The Board of Dental Examiners of Alabama established the Alabama Dental Practice Act to detail the standards for dental assisting regulation.
Sponsored Listings
Dental assistants in Alabama may perform basic supportive dental procedures under the direct supervision of a licensed dentist without meeting any state-mandated education or training requirements. However, in 2013, a law was passed by the Alabama legislature that would allow the Board to license expanded duty dental assistants. The Board is currently creating rules to execute this law.
Education Options for Dental Assistants in Alabama
Although no state-mandated educational requirements are in place for dental assistants in Alabama at this time, nearly all dental assistants benefit from completing a formal dental assisting program that has been accredited by the Commission on Dental Assisting (CODA), the sole agency in the U.S. that accredits dental and dental-related education programs at the post-secondary level.
SPONSORED LISTINGS
Featured Programs:

Penn Foster's Dental Assistant career diploma program​ will teach you on-the-job skills like dental health procedures, office operations, dentistry terminology use, and more - so you can begin pursuing your career as a Dental Assistant.​
Selected Campus Locations:
Selected Programs: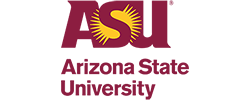 With ASU's Online Bachelor of Science in Applied Biological Sciences – Pre-Dental, you'll be equipped with the knowledge, skills and experience needed to pursue an advanced degree in dentistry or a career in a dental-related field.
Selected Campus Locations:
There are currently 6 CODA-approved dental assisting programs in Alabama, all of which result in a certificate and all of which are between 9 and 11 months in length.
Coursework in a dental assisting program often includes study in the following areas:
Dental anatomy and terminology
Dental specialties
Diet and nutrition
Oral pathology
Microbiology
Patient psychology
CPR
Office management
Radiograph
Dental law and ethics
Dental pharmacology
Communications
The completion of a CODA-accredited dental assisting program prepares students to work as entry-level dental assistants and to take one or more of the DANB certification examinations, such as the Certified Dental Assistant (CDA) credential, a voluntary credential in Alabama that is often pursued by dental assistants who desire a competitive edge in the profession. All CODA programs in dental assisting culminate in a clinical experience.
Beyond a dental assisting program, dental assistants may continue their education in a number of ways. For example, dental assistant may go on to pursue an associate's degree in dental hygiene, which allows them to work in a dentist office, cleaning teeth and advising patients. In addition to the completion of a program in dental hygiene, dental hygienists must be licensed to practice in Alabama. Similar to dental assisting programs, dental hygiene associate degrees are usually accredited by CODA.
Dental assistants may also shift their career focus and become dental laboratory technicians, the professionals who fill prescriptions for bridges, crowns, and other prosthetics. These dental professionals, although they receive much of their training on the job, are often certified through the National Board for Certification in Dental Laboratory Technology. Dental assistants may also pursue associate or bachelor degrees in business or office administration and pursue dental office managers.
National Certification for Dental Assistants in Alabama
To qualify to take the Certified Dental Assistants (CDA) exam through DANB, candidates must have either graduated from a CODA-accredited dental assisting program or be a high school graduate with at least 3,500 hours of approved work experience.
The CDA examination consists of three components, which may be taken separately or all at once:
General Chairside Assisting (GC)
Radiation Health and Safety (RHS)
Infection Control (ICE)
More information on eligibility requirements and the process of applying to sit for the above examinations can be found on the DANB website. All DANB examinations are taken at Pearson VUE test centers throughout the U.S. There are currently 30 testing centers at which individuals may take the DANB examinations in Alabama.
Other certifications through DANB include:
Certified Restorative Functions Dental Assistant (CRFDA)
Certified Preventive Functions Dental Assistant (CPFDA)
Certified Orthodontic Assistant (COA)
All DANB certifications are valid for one year. All credentials require the completion of continuing education activities/courses/duties related to:
Clinical practice
Dental office management
DANB and other dental-related exams
Volunteer service or scholarly activity
Dental assistants who hold DANB certification have a number of options when it comes to continuing education. For example, current DANB certificate holders may earn 12 credits by completing the DANB Professional Development Examination Program (PDEP). The DALE Foundation, DANB's official affiliate, offers a number of e-learning courses for dental assistants, such as:
Conventional Dental Radiography Review
HR Fundamentals for the Dental Office
Behavioral Guidance and Management for the Pediatric Dental Patient
Accounts Receivable for the Dental Office
Financial Reporting for the Dental Office
Permitted and Restricted Dental Assistant Job Functions in Alabama
In addition to recognizing both standard dental assistants and expanded duty dental assistants, the Alabama Board of Dental Examiners has implemented additional language regarding Alabama dental assistants:
There are no radiography requirements for dental assistants in Alabama.
All dental assistants in Alabama may operate dental x-ray equipment and perform radiographic procedures.
Dental assistants in Alabama are not permitted to perform the following:
Remove extrinsic stains, accretions and calcareous deposits
Place pit and fissure sealants
Apply oxygenating agents during endodontic therapies
Apply stainless steel crowns
Remove wire sutures
Perform pulp capping
Perform gingival curettage
Perform root planing
Perform periodontal probing
Polish completed restorations
Place resorbable chlorhexidine chips
Place topical or subgingival antrimicrobial/antibacterial agents
Construct or repair prosthetic dentures, bridges, appliances, or other structures
Repair or fill cavities
Read or interpret x-rays
Administer anesthetics
Perform teeth bleaching
Learn More about Dental Assisting in Alabama
The Alabama Dental Association, which was founded in 1869, is a membership organization of more than 1,800 Alabama dentists. It now serves as the premier professional dental organization in the State of Alabama, representing Alabama dentists and other dental professionals.
Employment opportunities for dental assistants in Alabama may abound through some of the larger general and specialist dental practices and clinics in the state, such as:
Alabama Pediatric Dental Associates, Huntsville
Alley & McCray Endodontics, Huntsville
Birmingham Endodontics, Birmingham
Brookwood Endodontics, Birmingham
Dentistry for Children, Montgomery
Narrows Family Dentistry, Birmingham
Oral and Maxillofacial Surgery Associates, Montgomery
Producing Smiles, Huntsville
UAB, School of Dentistry (pediatric dentistry)