The US Department of Labor has reported that Idaho is among the top three states in the nation in terms of having the highest concentration of dental assistants jobs. With 2,000 dental assistants employed in the state as of 2012, the overall employment ratio was 3.35 dental assistants for every thousand jobs in the state. In Idaho Falls specifically, the ratio is considerably higher, and the city is counted among the top three metropolitan areas in the nation in terms of its concentration of dental assistant jobs. Here, there were 5.62 dental assistants for every thousand jobs.
The Idaho State Board of Dentistry recognizes both dental assistants and expanded functions dental assistants as having two different job descriptions:
Sponsored Listings
Dental Assistant – a dental assistant may perform specified activities under direct supervision of a licensed dentist, including, but not limited to, the following:
Operate dental x-ray equipment and perform dental radiographic procedures
Recording the oral cavity
Placement of topical anesthetic agents
Removal of excess bonding material
Expose and process radiographs
Take impressions for preparation of diagnostic models, bleach trays, fabrication of night guards, temporary appliances, or temporary crowns
Record diagnostic bite registration
Provide patient education and instruction in oral hygiene
Placement of arch wire
Adjust arch wires, etc.
Expanded Functions Dental Assistant – a dental assistant who is Board-qualified in expanded functions may perform any or all of the expanded functions listed below:
Fabrication and placement of temporary crowns,
Performance of mechanical polishing of restorations
Initiating, regulating, and monitoring the administration of nitrous oxide/oxygen to a patient,
Application of pit and fissure sealants,
Coronal polishing, and
Use of a high-speed handpiece for removal of cement or resin.
Educational Requirements for Dental Assistants in Idaho
Idaho offers both public and proprietary programs in which an assistant may complete dental assisting and expanded functions training. There are six (6) different public programs, as well as five (5) different proprietary programs from which to choose.
SPONSORED LISTINGS
Featured Programs:

Penn Foster's Dental Assistant career diploma program​ will teach you on-the-job skills like dental health procedures, office operations, dentistry terminology use, and more - so you can begin pursuing your career as a Dental Assistant.​
Selected Campus Locations:
Selected Programs: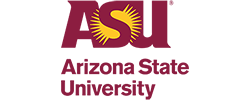 With ASU's Online Bachelor of Science in Applied Biological Sciences – Pre-Dental, you'll be equipped with the knowledge, skills and experience needed to pursue an advanced degree in dentistry or a career in a dental-related field.
Selected Campus Locations:
Idaho programs include degree titles including but not limited to the following:
Dental Assistant – Technical Certificate (TC)
Certified Dental Assisting
Dental Assisting
The programs include courses titles including but not limited to the following:
Medical Terminology
Fundamentals of Nutrition
Human Structure and Function
Dental Assisting Theory I & II
Dental Anatomy and Terminology
Dental Radiology
Community Dental Health
Medical Emergencies
Introduction to Dental Hygiene
Dental Head and Neck Anatomy
Dental Anatomy Embryology and Histology
Dental Pharmacology
Oral Pathology
Periodontics
Pain Control Methodology
Special Needs Patients
Legal and Ethical Issues
Dental Assistant – Idaho does not require basic dental assistants to achieve licensure or certification. However, preference is often given to job candidates with professional credentials, such as an associate's degree or certificate, Board-approved expanded functions training, or national certification.
Expanded Functions Dental Assistant – A dental assistant may perform expanded functions upon the completion of the following requirements:
Completion of a Idaho Board-approved expanded functions training program through a college or vocational school with verification of training evidenced by:
Hold a current Dental Assisting National Board (DANB) certification which is typically earned by completing a dental assistant program at the certificate or associate's degree level

OR
Successful completion of Board-approved curriculum in the fundamentals of dental assisting through an out-of-state or online post-secondary program

OR
Successfully challenging the Fundamentals of Dental Assisting course by taking the expanded functions competency exam and passing with an 85% or higher
Successful completion of a Board-approved competency exam in each of the expanded functions. Students must pass with an 85% or higher, and are only allowed two didactic examination retakes and one clinical procedure examination retake before retaking the entire course.
After completion of the training, the public or proprietary program will issue a certification of completion, which authorizes the assistant to perform expanded duties in Idaho.
An assistant who has completed out-of-state or non-Board approved courses may submit evidence of the training to the Board, who will decide if the training is equivalent to other Board-approved curriculum. If so, the Board will consider the assistant qualified to perform any expanded function(s).
After completing expanded functions training, a dental assistant in Idaho is eligible for jobs with such titles as business office assistant, chair side assistant, sterilization assistant, or dental assisting careers in general dentistry, periodontics, orthodontics, pediodontics, endodontics, oral surgery, or public health dentistry.
Dental Assisting National Board Certification Options
Dental assistants who choose to complete Idaho Board-approved expanded functions training through pursuing DANB certification may choose among the four certifications offered:
The most common certification for dental assistants is the CDA certification. To pursue the DANB CDA certification, an applicant must follow three steps:
Step 1. Check Eligibility
Option 1 – Graduate from a CODA-accredited dental assisting or dental hygiene program AND hold a current CPR certification from a Dental Assisting National Board (DANB)-accepted provider
Option 2 – Hold a high school diploma or equivalent AND have a minimum of 3,500 hours of approved work experience AND hold a current CPR certification from a DANB-accepted provider
Option 3 – Have previous DANB CDA status, or be a graduate of a CODA-accredited DDS or DMD program, or be a graduate from a dental degree program outside the U.S. or Canada AND hold a CPR certification from a DANB-accepted provider
Step 2. Complete the Application and submit the $375 fee
Step 3. Receive DANB Test Admission Notice three to four weeks after applying and check for errors, report any errors to DANB at 1-800-367-3262, and schedule the exam at a Pearson VUE test center within the 60-day window listed on the notice.
The CDA Exam consists of three component exams, which an applicant may take separately within a five-year period, or as part of the full CDA test:
Pearson Professional Test Centers are located in the following two Idaho cities:
Boise, Idaho
Twin Falls, Idaho (College of Southern Idaho)
If needed, an applicant can re-schedule a testing appointment up to 24 hours before the scheduled exam at no additional fee.
Within three to four weeks after taking and passing the exam, DANB will mail the assistant exam results and certification, which is valid for one year.
Renewing the DANB CDA certification requires completing 12 Continuing Dental Education (CDE) credits annually and renewing online.