The Nevada State Board of Dental Examiners does not license dental assistants in the state, and leaves employers to develop their own education and training standards for candidates they hire to fill dental assistant jobs.
There are many functions that dental assistants in Nevada are permitted to perform under the supervision of a licensed dental hygienist, and other functions that must be performed under the supervision of a licensed dentist.
Sponsored Listings
According to the Nevada Dental Practice Act, functions that dental assistants are prohibited from performing include:
Any task outside the authorized scope of practice of a dental assistant as listed in the Nevada Dental Practice Act, NAC 631.220
Administering general anesthesia, deep sedation or conscious sedation
Surgery on hard of soft tissues within the oral cavity, or any other intraoral procedure that may result in the irreversible alteration of oral anatomy
Diagnosis, treatment planning, or prescribing drugs, or authorizing the use of prosthodontic, orthodontic or restorative appliances
Dental Assistant Schools in Nevada
However, completing a dental assisting education program comes highly recommended, though state law does not require it. It is almost impossible to perform some of the dental assisting functions required of Nevada dental assistants without undergoing some training or education.
SPONSORED LISTINGS
Featured Programs:

Penn Foster's Dental Assistant career diploma program​ will teach you on-the-job skills like dental health procedures, office operations, dentistry terminology use, and more - so you can begin pursuing your career as a Dental Assistant.​
Selected Campus Locations:
Selected Programs: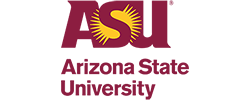 With ASU's Online Bachelor of Science in Applied Biological Sciences – Pre-Dental, you'll be equipped with the knowledge, skills and experience needed to pursue an advanced degree in dentistry or a career in a dental-related field.
Selected Campus Locations:
Currently, Commission on Dental Accreditation (CODA)-accredited dental assisting educational programs can be found in Las Vegas and Reno.
Courses that a dental assistant can expect to find in a Nevada dental assisting preparation program usually carry titles such as:
Orientation to Dental Assisting
Dental Radiography
Dental/Head and Neck Anatomy
Preclinical Dental Science
Dental Chairside Procedures
Dental Materials and Lab Techniques
Practice Management and Procedures
Clinical Dental Science
Supervised Clinical Practicum
In the supervised clinical practicum, dental assisting students will be placed into a real-life situation assisting a licensed dental hygienist or dentist. They will get the chance to perform procedures and practice techniques that they have learned in the classroom. This is also a great time to develop professional contacts for potential job opportunities after graduation.
Becoming a Certified Dental Assistant through the Dental Assisting National Board
Many dental assistants in Nevada opt to pursue the Certified Dental Assistant (CDA) credential through the Dental Assisting National Board (DANB). This national certification is not only recognized across the United States, it also conveys competence and skillfulness in the dental assisting profession. Becoming a CDA in Nevada tells potential employers that a dental assistant has completed the highest level of training and education available in the field.
The Dental Assisting National Board (DANB) recommends that all dental assistants become Certified Dental Assistants (CDAs). Becoming a CDA involves fulfilling educational requirements and passing the DANB's CDA Exam.
Educational requirements to become a CDA can be fulfilled in one of three ways:
Graduate from a CODA-accredited dental assisting program
Graduate with a high school diploma/GED AND complete 3500 hours of approved work experience
A candidate held a CDA in the past, graduated from a CODA-accredited dentist education program, or holds a dental degree from another country
The DANB's CDA Exam is comprised of three parts, each of which will be very familiar to those who have graduated from dental assisting preparation programs:
General Chairside Assisting
Infection Control
Radiation Health and Safety
The exam is administered at Pearson Vue testing centers in Nevada and nearby states, including:
Las Vegas
Reno
Fresno, CA
Visalia, CA
Roseville, CA
Twin Falls, ID
Draper, UT
Bountiful, UT
Ogden, UT
Additionally, all CDAs must be currently certified in Basic Life Support (BLS) or Cardiopulmonary Resuscitation (CPR).
Finding Work and Maintaining Certification
In Nevada, dental assistant jobs are found all across the state, but are numerous in the larger cities. Dental schools, dental practices and dental offices all employ dental assistants. Examples of potential employers of dental assistants in Nevada include, but are not limited to:
Pacific Dental Services – Las Vegas
Heartland Dental, LLC – Henderson and Las Vegas
Willow Springs Dental Care – Summerlin
Coast Dental Services, Inc. – Las Vegas
Western Dental Centers – Sparks
College of Southern Nevada – Las Vegas
Nevada CDAs must renew their certification every two years through the DANB. This requires completing 12 continuing dental education (CDE) credits per year. In order to be counted by the DANB, CDE must directly relate to the practice of dental assisting or dentistry and be at least 45 minutes long.
Other DANB certification and dental-related certification exams may be taken and be counted towards 12 CDEs every two years. Categories of CDE include clinical practice, dental office management, volunteer service, and scholarly activity (i.e., providing CDE).
Additionally, all CDAs must maintain CPR and/or BLS certification.