According to the Colorado Department of Labor and Employment, there were 6,107 dental assistants employed in the State in 2013. By 2023, it is projected that there will be 7,460 dental assistants, an increase of 22 percent, or 2 percent per year.
Although there are no registration or certification requirements for dental assistants in Colorado, the Colorado Dental Board does require dental assistants who perform radiography to meet specific training requirements.
Sponsored Listings
The lack of registration or certification of dental assistants in Colorado does not, however, indicate that these allied healthcare professionals should not receive comprehensive education and training. Job candidates interested in becoming dental assistants in Colorado would be best prepared by completing a dental assisting program and subsequent certification, education and/or training.
Dental Assisting Schools and Programs in Colorado
The best introduction into the dental assisting profession is a program in dental assisting that has been accredited by the Commission on Dental Accreditation (CODA). Although a CODA-accredited program in dental assisting is not a requirement, many employers and certifying bodies, such as the Dental Assisting National Board (DANB), recognize CODA-accredited programs. To date, CODA is the sole accrediting body for dental assistants in the United States and is recognized by the U.S. Department of Education.
SPONSORED LISTINGS
Featured Programs:

Penn Foster's Dental Assistant career diploma program​ will teach you on-the-job skills like dental health procedures, office operations, dentistry terminology use, and more - so you can begin pursuing your career as a Dental Assistant.​
Selected Campus Locations:
Selected Programs: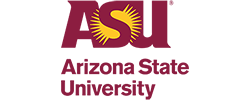 With ASU's Online Bachelor of Science in Applied Biological Sciences – Pre-Dental, you'll be equipped with the knowledge, skills and experience needed to pursue an advanced degree in dentistry or a career in a dental-related field.
Selected Campus Locations:
There are currently 5 CODA-accredited programs in Colorado. Further, there are a multitude of online CODA-accredited dental assisting programs in the U.S.
A dental assisting program, which may be found through a technical or vocational school, dental school, junior college or, as mentioned above, through a distance education program, is generally 9 to 11 months in duration and results in a certificate in dental assisting, although a number of associate degree programs in dental assisting do exist. These programs conclude with a clinical experience that allows new graduates to practice their newly acquired skills in a dental office or similar setting.
Typical coursework found in a dental assisting program often includes:
Human anatomy and physiology
Dental radiography
General clinical practice
Pediatric clinical practice
Periodontal clinical practice
Oral and maxillofacial clinical practice
Orthodontic clinical practice
Medical terminology
Requirements for Specific Dental Assisting Job Functions in Colorado
Radiography Requirements
To legally operate dental x-ray/radiography equipment in Colorado, dental assistants are legally required to meet the following requirements as set forth by the Colorado Board of Dental Examiners:
Must be at least 18 years old
Must complete safety, education, and training for operating machine sources of ionizing radiation and administration radiation to patients; approved sources of education/training include:

The completion of at least 5 hours of practice/clinical experience and at least 3 hours of lectures from the program accredited by the Colorado Commission on Higher Education, the Private Occupational School Division, or the State Board of Community Colleges and Occupational Education; OR
The completion of education/training on the job by a licensed dentist or dental hygienist (educational module must be approved by the Colorado Board of Dental Examiners); OR
The completion of the DANB Radiation Health and Safety examination; OR
The completion of the DANB Certified Dental Assistant (CDA) examination
Basic Life Support Training Requirements
The Board requires dental assistants in Colorado who are responsible for rendering patient care services in a setting where sedation or anesthesia is administered be certified in Basic Life Support (BLS) training. It is the responsibility of the dentist to ensure that the dental assistant is appropriately trained and has proof of BLS training.
Prohibited Functions
Dental assistants in Colorado are not permitted to perform the following functions:
Administering local anesthesia
Any procedure that results in alteration of the oral anatomy
Dental hygiene scaling
Diagnosis
Periodontal probing
Placement of local therapeutic agents
Prescription of therapeutic measures
Root planing
Soft tissues curettage
Treatment planning
Advancing in the Dental Assisting Profession Through Education and Certification
Although advanced programs in dental assisting are not widely available, dental assistants nevertheless have a number of options for advancing in their profession. For graduates of dental assisting programs or those who possess experience in dental assisting, national certification through the Dental Assisting National Board (DANB) is often pursued. DANB certifications available to dental assistants include:
Certified Restorative Functions Dental Assistant (CRFDA)
Certified Preventive Functions Dental Assistant (CPFDA)
Certified Orthodontic Assistant (COA)
Certified Dental Assistant (CDA)
The most widely pursued certification for recent graduates of dental assisting programs is the CDA. Due to a lack of registration or licensing of dental assistants in Colorado, it is likely that many employers seek dental assistants who have pursued additional credentials as it is indicative of advanced knowledge and skills in the field of dental assisting. Further, many dental assistants choose to pursue national certification to set themselves apart from the competition and display a commitment to their profession and to continued learning.
Each of the above credentials consists of between two and four component examinations:
CDA: General Chairside, Infection Control, and Radiation Health and Safety
COA: Infection Control and Orthodontic Assisting
CPFDA: Sealants, Topical Anesthetic, Coronal Polishing, and Topical Fluoride
CRFDA: Temporaries, Isolation, Impressions, Sealants, Anatomy, Morphology, and Physiology, and Restorative Functions
All DANB certifications must be renewed on an annual basis upon completion of at least 30 continuing education credits. Additional information on meeting continuing education requirements for DANB accreditation is available through The Dale Foundation, an affiliate of DANB.
Beyond national certification in dental assisting, dental assistants may choose to further their careers by completing an associate degree in dental hygiene, a related profession that allows them to perform dental cleanings and other procedures in a dental office. State licensing requirements for dental hygienists generally include the completion of an associate's degree in dental hygiene.
Other common pursuits by dental assistants include an associate or bachelor degree in office administration or medical administration, which may allow them to serve as office managers or supervisors in a healthcare setting.
The Dental Assistant Job Market in Colorado
According to the Colorado Department of Labor and Employment, the top employers of dental assistants in 2013, by metropolitan statistical area, included:
Denver-Aurora: 3,190 dental assistant jobs
Colorado Springs: 977 dental assistant jobs
Boulder-Longmont: 548 dental assistant jobs
Grand Junction: 185 dental assistant jobs
Pueblo: 161 dental assistant jobs
Greeley: 126 dental assistant jobs
Employment and professional resources for dental assistants in Colorado can be found through the Colorado Dental Association. This professional association is an excellent resource for continuing education courses and seminars needed to fulfill DANB certification requirements, as well as for the latest job postings for dental assistants throughout Colorado.