In the Wisconsin Department of Workforce Development's long-term occupational projection report, the state government expects the number of dental assistant professionals to increase from 5,260 workers in 2010 to 5,950 by 2020.
This projection translates into a 13.1% employment grow change, effectively opening up 1,790 new openings through 2020.
Sponsored Listings
In 2013, the United States Bureau of Labor Statistics announced that the Minneapolis-St. Paul metropolitan area is among the top ten highest paying metropolitan areas for dental assistants in the nation.
In that year, there were 3,440 dental assistants employed in this metropolitan area. These workers earned an average annual salary of $44,050 or an average hourly wage of $21.18.
SPONSORED LISTINGS
Featured Programs:

Penn Foster's Dental Assistant career diploma program​ will teach you on-the-job skills like dental health procedures, office operations, dentistry terminology use, and more - so you can begin pursuing your career as a Dental Assistant.​
Selected Campus Locations:
Selected Programs: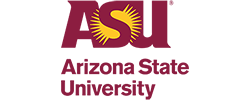 With ASU's Online Bachelor of Science in Applied Biological Sciences – Pre-Dental, you'll be equipped with the knowledge, skills and experience needed to pursue an advanced degree in dentistry or a career in a dental-related field.
Selected Campus Locations:
Dental Assistant Salaries and Wages Rival National Averages in Wisconsin
According to the United States Bureau of Labor Statistics, in 2013, dental assistants salary and wage incomes closely rivaled national averages for this occupation. To illustrate this distinctive resemblance, here are the pay percentiles for dental assistants working at the state and national levels:
10th Percentile WI: $25,900/yr. or $12.43/hr.
10th Percentile US: $24,200/yr. or $11.64/hr.
25th Percentile WI: $30,400/yr. or $14.63/hr.
25th Percentile US: $34,900/yr. or $13.86/hr.
Median Percentile WI: $35,400/yr. or $17.01/hr.
Median Percentile US: $34,900/yr. or $16.78/hr.
75th Percentile WI: $41,300/yr. or $19.84/hr.
75th Percentile US: $42,000/yr. or $20.18/hr.
90th Percentile WI: $46,600/yr. or $22.38/hr.
90th Percentile US: $48,400/yr. or $23.25/hr.
Geographic Location Impact Dental Assistant Pay Scales in Wisconsin
In 2013, the United States Bureau of Labor Statistics determined that dental assistant salaries and wages in Wisconsin were clearly influenced by geographic location of employment:
Area name
Employment(1)
Annual mean wage(2)
Lake County-Kenosha County IL-WI Metropolitan Division
1050
36140
Milwaukee-Waukesha-West Allis WI
1870
36980
Minneapolis-St. Paul-Bloomington MN-WI
3440
44050
Oshkosh-Neenah WI
150
34510
Eastern Wisconsin nonmetropolitan area
330
34290
West Central Wisconsin nonmetropolitan area
380
34300
South Central Wisconsin nonmetropolitan area
220
32140
Southwestern Wisconsin nonmetropolitan area
150
34360
Northern Wisconsin nonmetropolitan area
190
33130