Wisconsin, as of 2013, employed 4,620 dental hygienists throughout the state, which boils down to about 1.71 hygienists per 1,000 residents. Between the years 2012 and 2022, there is projected to be an average of 33% growth in the number of dental hygienist jobs available across the United States.
Salary and Hourly Wage Data for Dental Hygienists in Wisconsin
The following data gives the average annual salary and hourly wage rates for entry level, mid-career, and experienced dental hygienists in Wisconsin:
Entry-level: $52,300 per year ($25.14 per hour)
Mid-career: $61,790 per year ($29.70 per hour)
Experienced: $66,530 per year ($31.99 per hour)
SPONSORED LISTINGS
Featured Programs:

Penn Foster's Dental Assistant career diploma program​ will teach you on-the-job skills like dental health procedures, office operations, dentistry terminology use, and more - so you can begin pursuing your career as a Dental Assistant.​
Selected Campus Locations:
Selected Programs: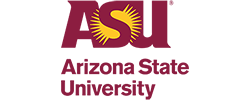 With ASU's Online Bachelor of Science in Applied Biological Sciences – Pre-Dental, you'll be equipped with the knowledge, skills and experience needed to pursue an advanced degree in dentistry or a career in a dental-related field.
Selected Campus Locations:
Dental hygienists are under the governance of Wisconsin's Dental Examining Board, a group of 11 dentists, dental hygienists, and public members. The board is responsible for regulating, disciplining, and maintaining the standards of dentists and dental hygienists in Wisconsin.
The following table gives a more complete look at the employment and salary statistics for the metropolitan regions of Wisconsin using data from the Bureau of Labor Statistics:
Area name
Employment
Annual mean wage
Lake County-Kenosha County IL-WI Metropolitan Division
660
62220
Milwaukee-Waukesha-West Allis WI
1160
62200
Minneapolis-St. Paul-Bloomington MN-WI
3070
72250
Oshkosh-Neenah WI
140
58920
Eastern Wisconsin nonmetropolitan area
310
63610
West Central Wisconsin nonmetropolitan area
320
62840
South Central Wisconsin nonmetropolitan area
160
63880
Southwestern Wisconsin nonmetropolitan area
100
61210
Northern Wisconsin nonmetropolitan area
130
64300