Washington is home to nearly 6,000 dental hygienists, as of 2012. There is expected to be a 23% increase in the number of dental hygienists by 2022, expanding the number to 7,270 total positions and 310 jobs opening every year. The large number of dental hygienists in the state brings up the employment density to 2.00 per 1,000 residents.
Percentile Breakdown of Hourly Wage and Salary Statistics
Washington is consistently above average concerning annual earnings for dental hygienists; the state ranks third behind only California and Washington D.C. Washington is also home to four of the top 10 highest paying metropolitan areas in the country.
SPONSORED LISTINGS
Featured Programs:

Penn Foster's Dental Assistant career diploma program​ will teach you on-the-job skills like dental health procedures, office operations, dentistry terminology use, and more - so you can begin pursuing your career as a Dental Assistant.​
Selected Campus Locations:
Selected Programs: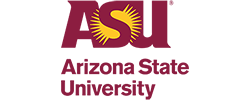 With ASU's Online Bachelor of Science in Applied Biological Sciences – Pre-Dental, you'll be equipped with the knowledge, skills and experience needed to pursue an advanced degree in dentistry or a career in a dental-related field.
Selected Campus Locations:
This table shows the comparison between the average annual wage and hourly wage for Washington and the rest of the country:
10th percentile (wage/salary higher than 10% of dental hygienists)

Washington – $76,900 per year ($36.95 per hour)
United States – $47,900 per year ($23.02 per hour)

25th percentile (wage/salary higher than 25% of dental hygienists)

Washington – $82,800 per year ($39.79 per hour)
United States – $59,600 per year ($28.66 per hour)

50th percentile (wage/salary higher than 50% of dental hygienists)

Washington – $92,000 per year ($44.21 per hour)
United States – $71,100 per year ($34.19 per hour)

75th percentile (wage/salary higher than 75% of dental hygienists)

Washington – $105,700 per year ($50.84 per hour)
United States – $85,300 per year ($41.02 per hour)

90th percentile (wage/salary higher than 90% of dental hygienists)

Washington – $116,500 per year ($55.99 per hour)
United States – $96,700 per year ($46.49 p4r hour)
The following metropolitan regions are ranked from 6-9, respectively, on the Bureau of Labor Statistics' table of top paying metropolitan areas:
Olympia
Mount Vernon-Anacortes
Seattle-Bellevue-Everett
Longview
A more complete look at the salary and employment statistics for dental hygienists in Washington are provided by data from the Bureau of Labor Statistics:
Area name
Employment
Annual mean wage
Bremerton-Silverdale WA
160
95150
Kennewick-Pasco-Richland WA
220
87170
Mount Vernon-Anacortes WA
130
97190
Portland-Vancouver-Hillsboro OR-WA
2380
81140
Seattle-Bellevue-Everett WA Metropolitan Division
2570
96690
Seattle-Tacoma-Bellevue WA
3100
95990
Tacoma WA Metropolitan Division
530
92590
Wenatchee-East Wenatchee WA
70
87500
Northwestern Washington nonmetropolitan area
120
91860
Southwestern Washington nonmetropolitan area
130
101720
Central Washington nonmetropolitan area
90
98000
Eastern Washington nonmetropolitan area
110
82670