The Virginia Employment Commission has included dental assistants on their short list of high growth occupations that only require an associate's degree, technical training or work experience.
In 2012, there were 8,455 dental assistants employed in Virginia. By 2022, this number is projected to make a considerable climb to 11,612. This employment change of 3,157 additional workers signifies an annual growth of 3.2% for the occupation.
Sponsored Listings
In May 2012, the Virginia Employment Commission found that dental assistants' salary earning potentials were partially linked to experience levels:
Entry Level: $25,480/yr. or $12.25/hr.
Median: $35,371/yr. or $17.00/hr.
Experienced: $42,399/yr. or $20.38/hr.
SPONSORED LISTINGS
Featured Programs:

Penn Foster's Dental Assistant career diploma program​ will teach you on-the-job skills like dental health procedures, office operations, dentistry terminology use, and more - so you can begin pursuing your career as a Dental Assistant.​
Selected Campus Locations:
Selected Programs: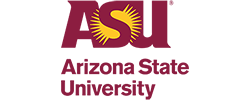 With ASU's Online Bachelor of Science in Applied Biological Sciences – Pre-Dental, you'll be equipped with the knowledge, skills and experience needed to pursue an advanced degree in dentistry or a career in a dental-related field.
Selected Campus Locations:
Dental assistants are considered a healthcare support occupation. In October 2014, research by the Virginia Employment Commission found salary and wage offers by job openings for healthcare support occupations were as follows:
Entry Level: $19,877/yr. or $9.56/hr.
Median: $27,747/yr. or $13.34/hr.
Experienced: $40,888/yr. or $19.66/hr.
Geographic placement of employment can alter dental assistant salary prospects. In 2012, the Virginia Employment Commission listed the five top paying metropolitan areas for dental assistants:
Washington-Arlington-Alexandria: $39,840/yr.
Harrisonburg: $36,905/yr.
Richmond: $36,570/yr.
Charlottesville: $34,864/yr.
Roanoke: $34,539/yr.
In the table displayed below, the United States Bureau of Labor Statistics provides more salary and wage statistics for dental assistants across regional districts as of 2013:
Area name
Employment
Annual mean wage
Blacksburg-Christiansburg-Radford VA
80
32760
Charlottesville VA
230
35470
Kingsport-Bristol-Bristol TN-VA
350
31340
Virginia Beach-Norfolk-Newport News VA-NC
2090
30660
Washington-Arlington-Alexandria DC-VA-MD-WV Metropolitan Division
4890
39030
Southwestern Virginia nonmetropolitan area
200
30230
Southside Virginia nonmetropolitan area
110
34740
Northeastern Virginia nonmetropolitan area
90
30750
Northwestern Virginia nonmetropolitan area
200
36300