The South Carolina Department of Employment and Workforce expects an annual increase of 2.3% in the number of dental assistant jobs in the state between 2012 and 2022. This rate of increase is twice that of the overall occupational growth rate in the state.
The 2013 median dental assistant salary in South Carolina was very close to the national average – $34,500 in South Carolina versus $34,900 nationally.
Sponsored Listings
Experienced dental assistants in South Carolina earned an average of $38,160, while those entering the workforce earned $27,110 on average that year.
SPONSORED LISTINGS
Featured Programs:

Penn Foster's Dental Assistant career diploma program​ will teach you on-the-job skills like dental health procedures, office operations, dentistry terminology use, and more - so you can begin pursuing your career as a Dental Assistant.​
Selected Campus Locations:
Selected Programs: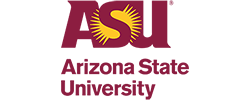 With ASU's Online Bachelor of Science in Applied Biological Sciences – Pre-Dental, you'll be equipped with the knowledge, skills and experience needed to pursue an advanced degree in dentistry or a career in a dental-related field.
Selected Campus Locations:
Dental Assistant Salaries in South Carolina's Workforce Regions
Dental assistants' salaries varied a great deal between the different workforce regions in the state. For instance, the average South Carolina dental assistant salary for experienced professionals differed by $7,365 from the highest paying region of Trident to the lowest paying region of Worklink:
South Carolina Area
Entry-level
Experienced

Lower Savannah
$23620
$39922

Santee-Lynches
$28239
$36111

Upper Savannah
$23686
$36094

South Carolina Dental Assistant Job Growth and Projected Openings
The number of annual dental assistant jobs projected to become available during the ten-year period leading up to 2022 is projected to be 153 on average. Slightly more than half of these jobs will come from the need to replace people leaving the workforce, while the remaining will be due to growth.
Ninety-one dental assistant jobs were advertised online in South Carolina as of October 2014. Nearly all of them were offered in Charleston and Richland counties. Thirty-six of the advertised jobs were in Charleston County, while 26 were in Richland County.
The US Department of Labor provides a detailed breakdown of 2013 South Carolina dental assisting salary percentiles in selected regions of the state:
Area name
Employment
Annual mean wage
Augusta-Richmond County GA-SC
620
32810
Charleston-North Charleston-Summerville SC
380
37600
Charlotte-Gastonia-Rock Hill NC-SC
1650
37900
Greenville-Mauldin-Easley SC
550
36660
Myrtle Beach-Conway-North Myrtle Beach SC
190
33660
Low Country South Carolina nonmetropolitan area
340
31960
Upper Savannah South Carolina nonmetropolitan area
220
27030
Pee Dee South Carolina nonmetropolitan area
60
30650
Lower Savannah South Carolina nonmetropolitan area
90
34500