The South Carolina Department of Employment and Workforce's "Career One Stop" web page ranks dental hygienist as the fourth highest paying job, with the third most openings, among occupations with only an associate's degree entry-level requirement.
The 2013 US Bureau of Labor Statistics report lists South Carolina dental hygienist salaries as follows:
Mean Annual Salary and Hourly Wage – $55,070 and $26.47
Median Annual Salary and Hourly Wage – $55,120 and $26.50
10th Percentile Salary and Wage – $38,610 and $18.56
25th Percentile Salary and Wage – $45,820 and $22.03
90th Percentile Salary and Wage – $73,530 and $35.35
SPONSORED LISTINGS
Featured Programs:

Penn Foster's Dental Assistant career diploma program​ will teach you on-the-job skills like dental health procedures, office operations, dentistry terminology use, and more - so you can begin pursuing your career as a Dental Assistant.​
Selected Campus Locations:
Selected Programs: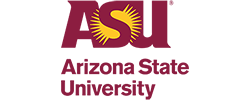 With ASU's Online Bachelor of Science in Applied Biological Sciences – Pre-Dental, you'll be equipped with the knowledge, skills and experience needed to pursue an advanced degree in dentistry or a career in a dental-related field.
Selected Campus Locations:
The South Carolina Department of Commerce maintains that what a $1 bill will buy elsewhere will purchase $1.16 worth of goods in South Carolina which also has the fifth best housing market in the country.
Differences in Dental Hygienist Salaries within South Carolina
Dental hygienist salaries vary with education, experience and geographic location. Individuals with a bachelor's degree or better, especially those who are qualified to administer local anesthesia and nitrous oxide, earn the highest salaries.
The following table indicates salary differences between the four nonmetropolitan regions of South Carolina:
South Carolina Area
Employed
10th Percentile
Low Country
130
$44400 / $21.35
Upper Savannah
130
$37930 / $19.20
Lower Savannah
50
$38900 / $18.70
Dental Hygienist Job Opportunities in the Palmetto State
The South Carolina Employment Security Commission reports 150 dental hygienist job openings annually as the result of both job replacement and job growth. They expect that the current 2,520 dental hygienist jobs in the Palmetto State will increase to 3,390 jobs by 2022, representing a 35 percent increase as compared to the predicted 33 percent increase nationally. This is lower than the Bureau of Labor Statistics (BLS) prediction of a 37 percent increase in dental hygienist jobs in South Carolina by 2018. It is clear that South Carolina is a land of opportunity for the approximately 142 students who graduate each year from one of the nine dental hygienist schools in South Carolina.
The next table details BLS salary and wage data for dental hygienists in different cities and metropolitan areas of South Carolina:
Area name
Employment
Annual mean wage
Anderson SC
Estimate not released
52340
Charleston-North Charleston-Summerville SC
390
56120
Florence SC
Estimate not released
58810
Greenville-Mauldin-Easley SC
350
66390
Myrtle Beach-Conway-North Myrtle Beach SC
100
54610