Nevada was the fourth highest paying state for dental hygienists in the country in 2013 according to the Bureau of Labor Statistics (BLS). In particular, the west central nonmetropolitan area of Nevada had the highest dental hygienist salary of any such area in the country.
At $85,850, the 2014 average dental hygienist salary in Nevada was $14,320 higher than the national average according to the Nevada Department of Employment, Training & Rehabilitation (DETR).
SPONSORED LISTINGS
Featured Programs:

Penn Foster's Dental Assistant career diploma program​ will teach you on-the-job skills like dental health procedures, office operations, dentistry terminology use, and more - so you can begin pursuing your career as a Dental Assistant.​
Selected Campus Locations:
Selected Programs: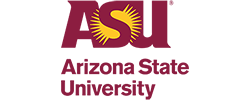 With ASU's Online Bachelor of Science in Applied Biological Sciences – Pre-Dental, you'll be equipped with the knowledge, skills and experience needed to pursue an advanced degree in dentistry or a career in a dental-related field.
Selected Campus Locations:
Dental hygienists in the 10th percentile earned an average of $66,705 a year in Nevada. This was 3.7 times the average 10th percentile salary for Nevada occupations as a whole. Experienced dental hygienists in the 90th percentile averaged $108,472 a year.
The average Nevada dental hygienist salary varied greatly throughout the state. There was an $11,000 difference between the average salary in the Reno area and that in Carson City:
Nevada Area
10th Percentile
90th Percentile

Dental Hygienist Job Projections in Nevada
The DETR projects annual dental hygienist job growth to be 1.5% a year between 2012 and 2022. Annual growth is forecasted to be substantially higher in the Carson City area at 2.2%. Growth in the Reno area is projected to be slightly above the state's average at 1.7%.
Fifty-eight annual dental hygienist job openings a year are expected in the state as a whole. Most of them are expected to be due to the need to replace dental hygienists that will leave the field.
In 2012, 74.4% of Nevada's dental hygienists were employed in the Las Vegas area, so this area is projected to have the most available new jobs. Forty annual dental hygienist job openings will become available each year.
The BLS provides a detailed analysis of 2013 Nevada dental hygienist salary percentiles throughout metropolitan and nonmetropolitan parts of the state:
Area name
Employment
Annual mean wage
Las Vegas-Paradise NV
1020
83950
Western Central Nevada nonmetropolitan area
70
106700