The field of dental assisting is growing throughout the country, and in Kentucky. The state's Office of Employment and Training projects the number of dental assistant jobs will increase by 2.5% a year in the ten-year period ending 2020. This is more than twice as fast as the growth for all occupations in Kentucky.
More than half of the 190 dental assistant job openings each year will come from growth, while the rest will come from the replacement of dental assistants leaving the field.
Sponsored Listings
The 2013 average dental assistant salary in Kentucky was $31,869. Entry-level professionals earned $24,796 a year on average while those with experience averaged $35,140.
SPONSORED LISTINGS
Featured Programs:

Penn Foster's Dental Assistant career diploma program​ will teach you on-the-job skills like dental health procedures, office operations, dentistry terminology use, and more - so you can begin pursuing your career as a Dental Assistant.​
Selected Campus Locations:
Selected Programs: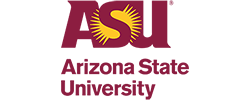 With ASU's Online Bachelor of Science in Applied Biological Sciences – Pre-Dental, you'll be equipped with the knowledge, skills and experience needed to pursue an advanced degree in dentistry or a career in a dental-related field.
Selected Campus Locations:
The average Kentucky dental assistant salary varied a great deal throughout the state's workforce regions. The difference between the highest and lowest average salary was more than $10,000. The average salary and those for experienced dental assistants was highest in the Kentuckiana Works workforce region:
Kentucky Area
Entry-level
Experienced

Kentuckiana Works
$27511
$38876

Lincoln Trail
$24514
$34100

Northern Kentucky
$24363
$33957

Western Kentucky
$24769
$34377
Dental assistant salaries did not vary a great deal between industries, although the average salary was highest for those who worked in public administration:
Public administration (Code 92) – $33,773
Health care and social assistance – $31,729
Administrative and waste services – $29,877
Educational services – $28,247
The US Department of Labor also provides a detailed analysis of 2013 dental assisting salary by percentile in metropolitan and nonmetropolitan areas of Kentucky:
Area name
Employment
Annual mean wage
Cincinnati-Middletown OH-KY-IN
1870
33440
Clarksville TN-KY
360
32130
Huntington-Ashland WV-KY-OH
170
30050
Lexington-Fayette KY
770
32780
Louisville-Jefferson County KY-IN
1400
34860
West Kentucky nonmetropolitan area
300
30650
South Central Kentucky nonmetropolitan area
390
26440
West Central Kentucky nonmetropolitan area
330
28560
East Kentucky nonmetropolitan area
180
26260