A 2013 Bureau of Labor Statistics (BLS) report indicates that there are 183,380 dental hygienists employed in the US. Of these, 1,980 practice in the Commonwealth of Kentucky where they are licensed and monitored by the Kentucky Board of Dentistry.
The average annual salary earned by dental hygienists in Kentucky is $56,450. A highly competent dental hygienist with years of experience has the potential to earn close to $70,000 a year or more. A further breakdown of salaries in Kentucky is:
10th Percentile Annual Salary – $42,540
25th Percentile Annual Salary – $49,250
SPONSORED LISTINGS
Featured Programs:

Penn Foster's Dental Assistant career diploma program​ will teach you on-the-job skills like dental health procedures, office operations, dentistry terminology use, and more - so you can begin pursuing your career as a Dental Assistant.​
Selected Campus Locations:
Selected Programs: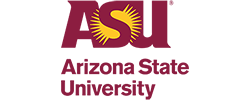 With ASU's Online Bachelor of Science in Applied Biological Sciences – Pre-Dental, you'll be equipped with the knowledge, skills and experience needed to pursue an advanced degree in dentistry or a career in a dental-related field.
Selected Campus Locations:
Salaries differ depending on education, experience and location. The average annual dental hygienist salaries in nonmetropolitan areas of Kentucky are (highest to lowest):
West Central Kentucky – $58,270
Western Kentucky – $56,580
South Central Kentucky – $47,800
Eastern Kentucky – $45,540
Career Outlook for Dental Hygienists in Kentucky
The occupational outlook for dental hygienists is excellent. The government expects the number of jobs to increase 33 percent by 2018. This is good news for the roughly 154 students who graduate each year from one of Kentucky's six dental hygiene schools which are conveniently located in cities across the state, including Bowling Green, Henderson, Lexington, Louisville and Paducah.
Most dental hygienists in Kentucky and elsewhere work in the private practice offices of dentists. Nationally, 183,380 dental hygienists work in dental offices followed by a distant second place of 2,260 who are employed in the offices of physicians. Smaller numbers of dental hygienists work for employment services and outpatient clinics. As might be expected, private practice dentists pay the highest salaries, followed by outpatient clinics, private practice physicians and employment services in that order.
The following BLS table illustrates salary differences in various Kentucky cities:
Area name
Employment
Annual mean wage
Cincinnati-Middletown OH-KY-IN
1590
68290
Clarksville TN-KY
150
56650
Huntington-Ashland WV-KY-OH
160
49540
Lexington-Fayette KY
230
57270
Louisville-Jefferson County KY-IN
690
60640
West Kentucky nonmetropolitan area
180
54800
South Central Kentucky nonmetropolitan area
180
50020
West Central Kentucky nonmetropolitan area
180
57840
East Kentucky nonmetropolitan area
140
49620