The employment rate for dental assistants is growing more than two times the rate of all occupations in Georgia. In 2012, the Georgia Department of Labor (DOL) found there were an estimated 7,708 dental assistants employed statewide. By 2022, this number is expected to increase to 10,580. This change equates to a 3.2% annual average growth rate, which far exceeds the state average of 1.5% for all occupations.
Average Pay Scales for Dental Assistants in Georgia
Pay scales for dental assistants are generally determined according to earnings within the 25% to 75% percentile range.
Sponsored Listings
Here are the DOL's average pay scale findings for dental assistants employed in Georgia in 2012:
25th Percentile: $27,693/yr. or $13.32/hr.
Mean Percentile: $35,327/yr. or $16.94/hr.
75th Percentile: $42,188/yr. or $20.28/hr.
SPONSORED LISTINGS
Featured Programs:

Penn Foster's Dental Assistant career diploma program​ will teach you on-the-job skills like dental health procedures, office operations, dentistry terminology use, and more - so you can begin pursuing your career as a Dental Assistant.​
Selected Campus Locations:
Selected Programs: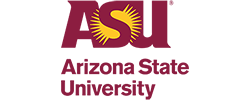 With ASU's Online Bachelor of Science in Applied Biological Sciences – Pre-Dental, you'll be equipped with the knowledge, skills and experience needed to pursue an advanced degree in dentistry or a career in a dental-related field.
Selected Campus Locations:
Dental assistant salaries can be greatly impacted depending on which industry they find employment in. The DOL's most recent data linking average salaries and industry for dental assistants in Georgia is as follows:
Miscellaneous Manufacturing: $48,041/yr.
Administrative and Support Services: $32,144/yr.
Ambulatory Health Care Services: $26,116/yr.
County-Specific Average Salaries for Dental Assistants in Georgia
In Georgia, each county features a unique average salary for dental assistants determined by the specific demand for their services in that area. The DOL's list of ten highest paying counties for dental assistants in 2012 include:
Walton County: $41,009/yr.
Paulding County: $40,642/yr.
Hall County: $39,342/yr.
Heard County: $38,999/yr.
Troup County: $38,999/yr.
Jackson County: $38,670/yr.
Barrow County: $38,586/yr.
Rockdale County: $38,412/yr.
Fulton County: $37,665/yr.
Meriwether County: $37,627/yr.
To continue exploring how geographic location causes salary and wage variations for dental assistants in Georgia, check out United State Bureau of Labor Statistics' 2013 pay table shown below:
Area name
Employment(1)
Annual mean wage(2)
Athens-Clarke County GA
210
36930
Atlanta-Sandy Springs-Marietta GA
5580
35500
Augusta-Richmond County GA-SC
620
32810
Chattanooga TN-GA
460
36870
Hinesville-Fort Stewart GA
80
33940
North Georgia nonmetropolitan area
170
30310
Middle Georgia nonmetropolitan area
210
32520
East Georgia nonmetropolitan area
120
28640
South Georgia nonmetropolitan area
320
26450