Georgia is nationally renowned for its stellar dental hygienist job opportunities. In fact, according to the United States Bureau of Labor Statistics, the state's Atlanta-Sandy Springs-Marietta metropolitan area was among the country's top ten urban districts with the highest employment levels for dental hygienists in 2013.
Employment trends for dental hygienists are expected to remain optimistic in Georgia. The Department of Labor named the dental hygienist profession as one of the state's hottest careers through 2022. Between 2012 and 2022, the field of dental hygiene will see an average of 350 annual job openings.
SPONSORED LISTINGS
Featured Programs:

Penn Foster's Dental Assistant career diploma program​ will teach you on-the-job skills like dental health procedures, office operations, dentistry terminology use, and more - so you can begin pursuing your career as a Dental Assistant.​
Selected Campus Locations:
Selected Programs: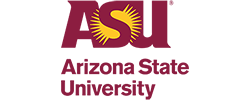 With ASU's Online Bachelor of Science in Applied Biological Sciences – Pre-Dental, you'll be equipped with the knowledge, skills and experience needed to pursue an advanced degree in dentistry or a career in a dental-related field.
Selected Campus Locations:
Dental hygienists with field experience may earn notably higher paychecks in Georgia. In 2012, the Department of Labor reported the following pay averages for dental hygienists:
Entry Level: $55,320/yr. or $26.60/hr.
Median: $67,608/yr. or $32.51/hr.
Experienced: $81,795/yr. or $39.32/hr.
Top Paying Counties for Dental Hygienists in Georgia
Dental hygienist salaries may vary from county to county in Georgia. In 2012, the Department of Labor determined the highest paying counties for dental hygienists included:
Gilmer County: $80,208/yr.
Walton County: $78,851/yr.
Coweta County: $78,517/yr.
Meriwether County: $78,386/yr.
Carroll County: $78,016/yr.
Salary and wage percentiles for dental hygienists in Georgia reveal a wide pay range for this occupation. In 2012, the Department of Labor released the following salary and wage percentile findings:
10th Percentile: $42,600/yr. or $20.49/hr.
25th Percentile: $52,200/yr. or $25.12/hr.
Median Percentile: $62,300/yr. or $29.97/hr.
75th Percentile: $73,100/yr. or $35.13/hr.
90th Percentile: $83,900/yr. or $40.33/hr.
Geographic Pay Averages for Dental Hygienists in Georgia
In 2013, the United States Bureau of Labor Statistics published pay averages for dental hygienists according to their geographic location. These salary and wage figures are documented in the table below:
Area name
Employment
Annual mean wage
Athens-Clarke County GA
110
61710
Atlanta-Sandy Springs-Marietta GA
2870
66400
Augusta-Richmond County GA-SC
280
59490
Chattanooga TN-GA
270
67480
North Georgia nonmetropolitan area
220
61830
Middle Georgia nonmetropolitan area
180
50660
East Georgia nonmetropolitan area
100
66890
South Georgia nonmetropolitan area
230
55140