When the Utah Department of Workforce Services issued their report on 2008-2018 occupational projections, the dental assisting profession was given a notable mention. With more 100 annual job openings for this growth period, dental assistants are among the top ten fastest growing occupations in the state.
This government-issued report stated the average employment growth rate for all occupations in Utah between 2008 and 2018 is expected to be 2.1%. By comparison, the dental assistant profession is slated to far exceed this average with a growth rate of 5.4%.
Sponsored Listings
Average Salary by Income Percentiles in Utah
The Department of Workforce Services shows that in May 2013, dental assistants employed in Utah were earning an average median wage of $3.25/hr. or an average median salary of $27,549/yr. However, employers often paid inexperienced dental assistants a reduced average median wage of $11.10/hr. or an average median salary of $23,085/yr.
SPONSORED LISTINGS
Featured Programs:

Penn Foster's Dental Assistant career diploma program​ will teach you on-the-job skills like dental health procedures, office operations, dentistry terminology use, and more - so you can begin pursuing your career as a Dental Assistant.​
Selected Campus Locations:
Selected Programs: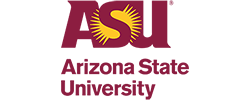 With ASU's Online Bachelor of Science in Applied Biological Sciences – Pre-Dental, you'll be equipped with the knowledge, skills and experience needed to pursue an advanced degree in dentistry or a career in a dental-related field.
Selected Campus Locations:
According to the United States Bureau of Labor Statistics, in 2013, dental assistants in Utah were earning a broad range of average wages. Here are wage earning percentiles for that year:
25th Percentile" $11.71/hr.
Median Percentile: $13.15/hr.
75th Percentile: $14.57/hr.
90th Percentile: $17.21/hr.
According to the United States Bureau of Labor Statistics, in 2013, dental assistants in Utah experienced great salary differences between percentiles:
Area name
Employment
Annual mean wage
Ogden-Clearfield UT
890
28250
Salt Lake City UT
1960
28330
Northern Utah nonmetropolitan area
70
26320
West Central Utah nonmetropolitan area
80
27510
South Western Utah nonmetropolitan area
140
27060
Eastern Utah nonmetropolitan area
220
24280