Utah has one of the brightest futures for dental hygienists in the country, with an expected 41% increase in employment opportunities in the state between 2012 and 2022. This translates to nearly 1,000 new dental hygienist positions opening up during this ten-year period, roughly 150 per year. The average expected increase for the entire country is 33% between 2012 and 2022, ranking Utah number four in the country in expected employment growth.
Utah is also home to the metropolitan region with the second highest concentration of dental hygienists jobs in the United States. The St. George metropolitan area employs 220 dental hygienists, giving the region 4.33 dental hygienists per 1,000 residents.
SPONSORED LISTINGS
Featured Programs:

Penn Foster's Dental Assistant career diploma program​ will teach you on-the-job skills like dental health procedures, office operations, dentistry terminology use, and more - so you can begin pursuing your career as a Dental Assistant.​
Selected Campus Locations:
Selected Programs: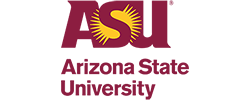 With ASU's Online Bachelor of Science in Applied Biological Sciences – Pre-Dental, you'll be equipped with the knowledge, skills and experience needed to pursue an advanced degree in dentistry or a career in a dental-related field.
Selected Campus Locations:
Salary and Hourly Wage Statistics
Utah's Department of Workforce Services has collected the following information about the average hourly wage and annual salaries of dental hygienists in the state:
Entry-level: $60,440/year
Middle career: $69,100/year
Experienced: $77,850/year
To see the complete regional breakdown of wages and salaries for the different regions in Utah, look to the following table, constructed by the Bureau of Labor Statistics:
Area name
Employment
Annual mean wage
Logan UT-ID
Estimate not released
65790
Ogden-Clearfield UT
410
68030
Salt Lake City UT
970
70590
West Central Utah nonmetropolitan area
Estimate not released
69670
South Western Utah nonmetropolitan area
50
63280
Eastern Utah nonmetropolitan area
Estimate not released
71280