As of 2012, there were 3,460 dental hygienists employed in Tennessee, although that number is set to grow in the next eight years. By the year 2022, nearly 4,500 dental hygienists are expected to be employed in Tennessee, an increase of 29%. This increase ranks 14th when compared to the rest of the country. The employment ratio in the state is a healthy 1.26 dental hygienists for every one thousand residents. There are 190 job openings expected each year through 2022 for dental hygienists in Tennessee.
Salary Breakdown for Dental Hygienists in Tennessee
According to the Tennessee Career Center, the annual salaries and hourly wages for various experience levels of dental hygienists break down this way:
Entry level positions: $46,787/year ($22.50/hour)
Mid-level positions: $64,216/year ($30.85/hour)
Experienced level positions: $70,569/year ($33.95/hour)
SPONSORED LISTINGS
Featured Programs:

Penn Foster's Dental Assistant career diploma program​ will teach you on-the-job skills like dental health procedures, office operations, dentistry terminology use, and more - so you can begin pursuing your career as a Dental Assistant.​
Selected Campus Locations:
Selected Programs: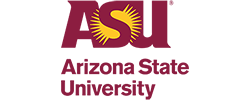 With ASU's Online Bachelor of Science in Applied Biological Sciences – Pre-Dental, you'll be equipped with the knowledge, skills and experience needed to pursue an advanced degree in dentistry or a career in a dental-related field.
Selected Campus Locations:
The average annual salary for dental hygienists is a bit higher than the state median, at $62,640.
Dental hygienists are under the jurisdiction of the Tennessee Board of Dentistry, along with dentists and dental assistants. The board is responsible for licensing, disciplining, and ensuring that all dental hygienists are up to appropriate professional standards.
More in depth salary information for geographical regions in Tennessee can be found on the following table, provided by the Bureau of Labor Statistics (2013):
Area name
Employment
Annual mean wage
Chattanooga TN-GA
270
67480
Clarksville TN-KY
150
56650
Kingsport-Bristol-Bristol TN-VA
160
57240
Nashville-Davidson--Murfreesboro--Franklin TN
1030
66380
Western Tennessee nonmetropolitan area
200
48320
South Central Tennessee nonmetropolitan area
220
56990
North Central Tennessee nonmetropolitan area
100
71640
Eastern Tennessee nonmetropolitan area
Estimate not released
57390